Britain's Best Inflatable Water Parks
Want to make a big splash this summer? Get yourself to one of these watery wonderlands!
When the sun's out there's only one thing on your mind – keeping cool!
But after you've stood under the garden hose for 5 minutes and dropped the last water-bomb on your little sisters head, chances are you'll want a more exciting way to chill out. Well, luckily for you, we've found it!
It turns out Britain's full of brilliant and bouncy water parks which will turn your summer from a bummer to stunner!
So to your whet your appetite, have a look a this little lot!
Running
These parks give you plenty of ways to let off some steam and with miles of inflatable fun too explore, you won't be bored for hours!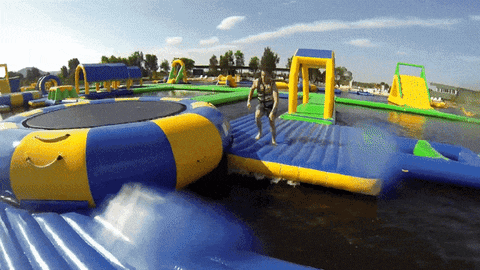 Jumping
Why jump into the water when you can get your friends to do the hard work for you? Just sit tight on the blast bag and wait for lift-off!
Sliding
There's nothing better than a big slide on a hot day – but only if that slide ends up in some lovely cool water. If not doesn't, then we're not interested!