Epic Real Madrid Quiz!
How much do you know about this legendary Spanish football team? Take the quiz and test your trivia!
How many points will you score?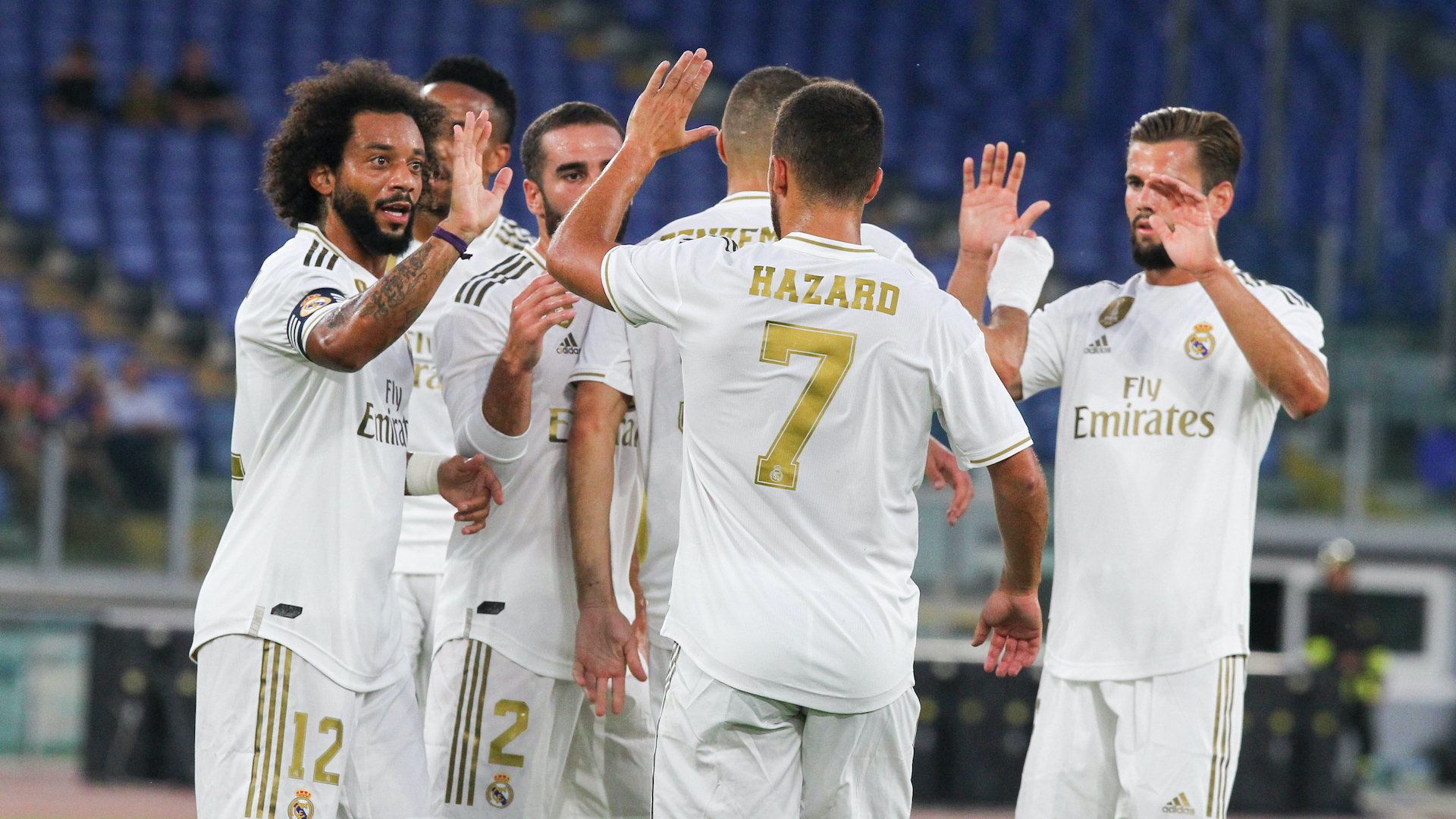 Which of the following is NOT one of Real Madrid's nicknames?
Where do Real Madrid play their home games?
What is that ground's capacity?
Which league do Real Madrid play in?
What colour is Real Madrid's third kit?
What number is on Gareth Bale's shirt?
What English club did Eden Hazard play for before signing with Real Madrid in 2019?
As of March 2020, how many times have Real Madrid won La Liga?
In which year was the football club founded?
Who is the current head coach?
Oh no! Gareth Bale doesn't look too impressed!
Good try! Maybe have another go?
Great work! You know your Real Madrid trivia!
Fantástico! You're a real Real Madrid expert!