Everything You Need To Know About Rita Ora!
Love Rita? We do too! Here's everything you need to know (and more!) about Miss Ora!
Where was Rita Ora born?
She was born in Pristina, Yugoslavia (which is now called Kosovo) on 26 November, 1990!
What's her full name?
Her full name is Rita Sahatçiu Ora. In Albanian, Sahatçiu means 'watchmaker'. Her father added Ora – which means "time" – was later added as it was easier for people to pronounce!
When did her family move to London?
Her family relocated to the English capital in 1991, when she was just a baby.
Who is she named after?
Her grandfather was a fan of the 1940s film star Rita Hayworth, so her parents named their daughter after the actress!
Rita is a professionally trained singer!
As a child, she went to the Sylvia Young Theatre School in London. Other students include Dua Lipa, Busted's Matt Willis and Spice Girl Emma Bunton.
She was discovered on YouTube!
Like Justin Bieber, Rita used to sing cover versions and would post them on YouTube. DJ Fresh saw her videos and asked her to sing on the song Hot Right Now – it reached Number 1 in the singles chart in 2012!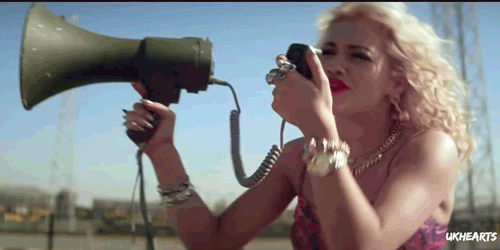 She's not only a singer, but can act too!
Rita appeared in the film Fast & Furious 6!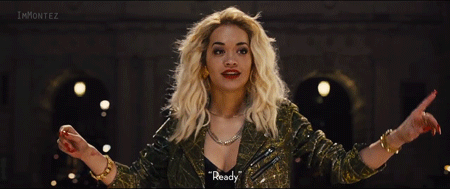 She loves Tabasco sauce!
She even asked the company if she could be their spokesperson! "They said no! I asked them to sponsor one of my parties instead," says Rita.  She now owns a personalised bottle of the spicy sauce!
Her biggest influence is the Spice Girls!
The first album she ever bought was by the Spice Girls and says Baby Spice is her favourite member of the group!We wonder if her love of the group is connected to Tabasco sauce?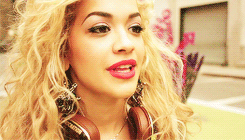 She once auditioned for The Voice in Germany for fun!
Rita – who was a judge on the UK show – performed her single Your Song for the German judges, who didn't realise it was her!We bet they felt silly after that!