Get Ready for Attack of the Evil Veg!
Check out chapter 1 of Attack of the Evil Veg and get ready for total vegemageddon!
I.P. Daley returns with a third boomic – it's a blam mix of a book and a comic – in April! While she went to the kitchen for a well-earned cup of tea and a biscuit, we sneaked into her office and 'borrowed' a few pages from the first chapter of Attack of the Evil Veg! Don't worry, she'll get them back by the time you've all had a look!
In her latest tale, we find the residents of Beanotown ankle deep in the mud as they prepare for Blooming Britain, a competition to see who can grow the biggest, tastiest vegetables. Due to a mistake on the entry form, the prize for the winner is much, much bigger than it should be, and it seems that everyone is keen to get their hands on the prize cheque!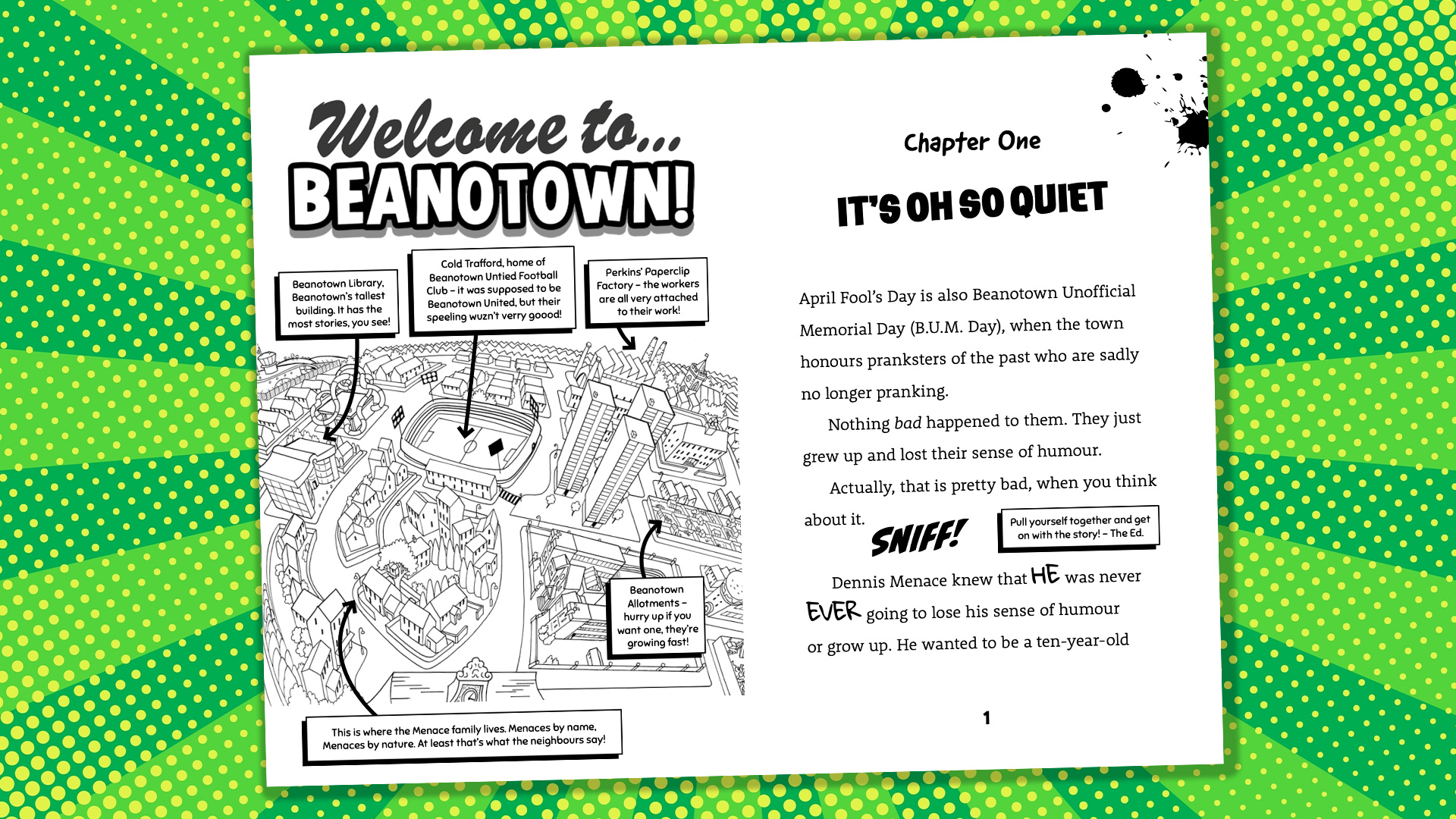 Dennis is one of those hoping that his green-fingered skills will earn him the loot, and concocts a Vegetable Super Growth Serum in a bid to win the first prize. It works like a charm – a bit too well. Pretty soon, the town's vegetables have come to life and one morning, the residents are faced with a gang of massive veg intent on causing as much mayhem as possible.
It's up to Dennis and his friends, then, to save the day!
Attack of the Evil Veg will be released on April 28 through Farshore Publishing!