20 Gilmore Girls Fun Facts You Might Not Know!
Whether you're a Gilmore Girls fanatic or not, here's a list of facts which will knock your socks off!
Gilmore Girls is a classic TV series following the lives of mum Lorelai and her daughter Rory in the sleepy town of Stars Hollow. Here's a load of facts about the popular show, and once you've enjoyed this, why not take The Ultimate Gilmore Girls Quiz?
1. What's the matter? You've hardly touched your freshly-brewed coffee!
Alexis Bledel – who plays Rory – hates drinking coffee. Her character loves the stuff, so Alexis sips Coca-Cola instead. You couldn't even tell, but that's the magic of television!
2. One local florist must have made a fortune during one Gilmore Girls episode!
In the scene where Max proposes to Lorelai, "thousands and thousands" of yellow daisies were used to set the scene. Not the sort you'd find growing on the lawn, but huge flowers.
3. A man of many talents!
Actor Sean Gunn, who played of Kirk Gleason on Gilmore Girls, also had two other roles very early on in the show. Do you remember the delivery man Swan Guy? Or how about the internet technician Mick? Yes, that was him too.
4. How many jobs did Kirk do anyway?
Have you noticed that Kirk always seems to be starting a new job on the show? Over the course of seven seasons, he had 62 jobs. That's a lot of interviews and application forms.
5. Beam me up... um, Gilmore Girls
Star Trek and Wonder Woman star Chris Pine recently revealed that his first professional audition was for a job on Gilmore Girls. He said in an interview that he can't remember what the role he was auditioning for. Still, he did alright for himself in the end.
6. Hola, chicas Gilmore!
Alexis is fluent in Spanish. It turns out that her parents spoke to her in Spanish as a small child, and it was only when she went to nursery school that she learned English as well.
7. Nurse, the TV screens!
Jane Lynch – who played Sue Sylvester in the TV show Glee – made a brief appearance in Gilmore Girls as a nurse in the first season!
8. Freddie Mercury appeared in the show. Sort of.
We could go on all day about the amount of TV and film stars who've made an appearance on the show. But one in particular that stands out is Rami Malek, who played one of Lane Kim's classmates. He later went on to appear in Night at the Museum and, of course, Freddie Mercury in the Queen film Bohemian Rhapsody.
9. Who doesn't love a pastry?
Throughout the show, there's often references to cherry Danish pastries. It's a favourite of Gilmore Girls stars Lauren Graham and Alexis Bledel.
10. Here's an amazing fact about an actor's age!
Keiko Agena, who played Lane, was actually 26 years old at the beginning of the programme. Her character was supposed to be only 15!
11. This cat loves Roombas more than one of the Gilmore Girls characters...
Lorelai is not a fan of Roombas, the automatic vacuum cleaners which go from room to room like a magical helper. Roombas first came into the shops in late 2002 and proved to be popular with cats, by the looks of it.
12. And now, a toast fact!
Moving on from Roombas, Lorelai is also not a fan of avocado. Did you know that in the summer of 2017, over 3 million photos of avocado toast were uploaded onto Instagram. Not during the whole summer, but every single day. That's a lot of toast.
13. Los Angeles' most famous landmark made regular appearances on the show!
The mountain in the background of the show is actually the big hill where the world-famous Hollywood sign is located!
14. The One with the Wedding Bells...
Sookie St. James – played by Ghostbusters star Melissa McCarthy – co-owns and works as a chef at the Dragonfly Inn. She falls in love with Jackson Belleville and the pair marry at the end of season two. Look for the episode titled 'I Can't Get Started' if you want to do a happy cry.
15. How many people live in Stars Hollow?
The population of Gilmore Girls' town is officially 9,973. That's about the same amount of people who live in St. Ives, Cornwall!
16. The award for most Gilmore Girls appearances goes to...
Only two characters have appeared in every episode of Gilmore Girls. Can you guess? Yes, you're correct: Lorelai and Rory. Makes sense, really.
17. You've probably seen Rory Gilmore in a lot of other shows and films...
Rory Gilmore was Alexis Bledel's first major acting role. She's gone on to appear in a number of TV shows and movies, including The Sisterhood of the Traveling Pants and The Sisterhood of the Traveling Pants 2.
18. There's a reason why Lorelai doesn't show everyone her baby photos...
Lorelai reckons she had a big head as a baby. In the show, she remembers: "My first complete sentence was 'Big Head want dolly'".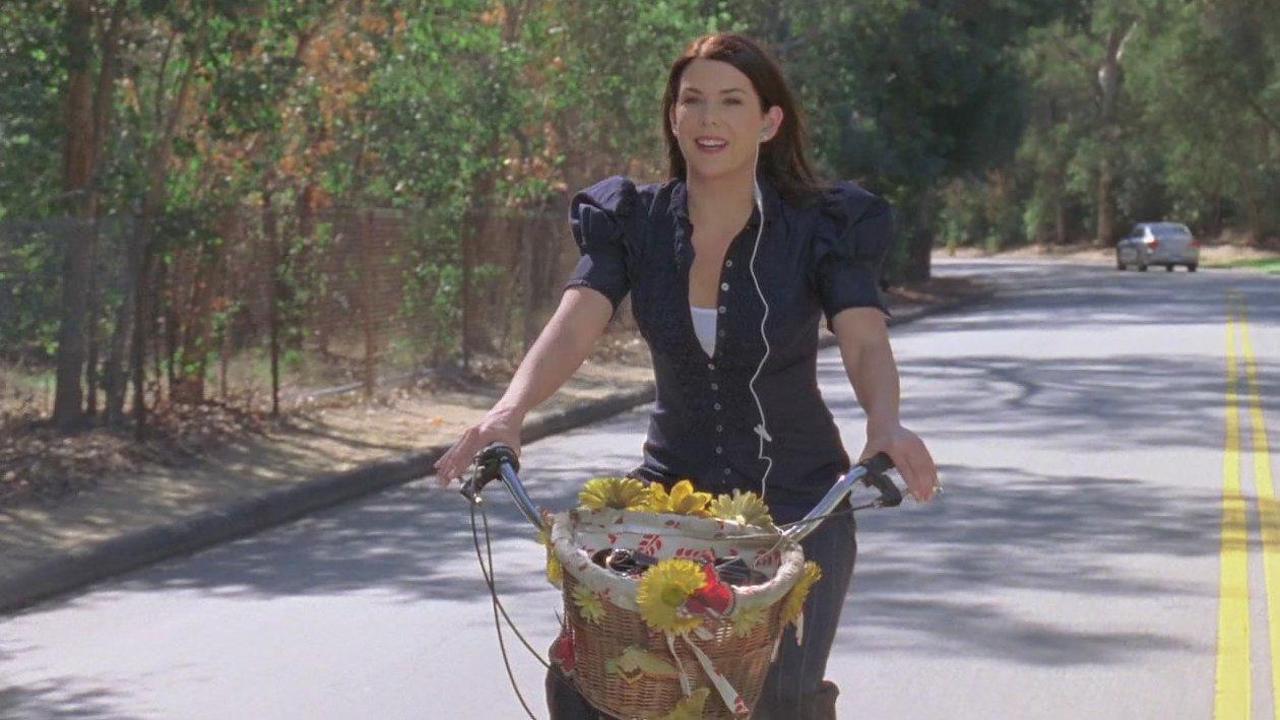 19. Do you know what time you were born?
According to Lorelai, Rory Gilmore was born at 4:03am. She would know, being her mum and everything.
20. And finally, a fact about the follow-up show, A Year in the Life...
Several years after the show ended, the cast reunited in 2016 for a four-episode special on Netflix called Gilmore Girls: A Year in the Life. Each episode is named after a season: winter, spring, summer and fall (autumn if you're not in America). No big coincidence, then, that the show's return was almost named Gilmore Girls: Seasons.