Archive: Gnipper No. 1
The original gnip off the old block!
Gnasher brings Gnipper home!
Gnipper's first comic appearance was on the 10th of May 1986, when doggy dad Gnasher returns home with a litter of puppies - Gnancy, Gnatasha, Gnaomi, Gnanette, Gnorah, and Gnipper!
Check out page 1!
This front cover was the thrilling conclusion to the 16-page story "Who's Gnicked Gnasher", illustrated by David Sutherland.
and page 2!
This rear page was one of the rare appearances of Gnipper's sisters and their mum!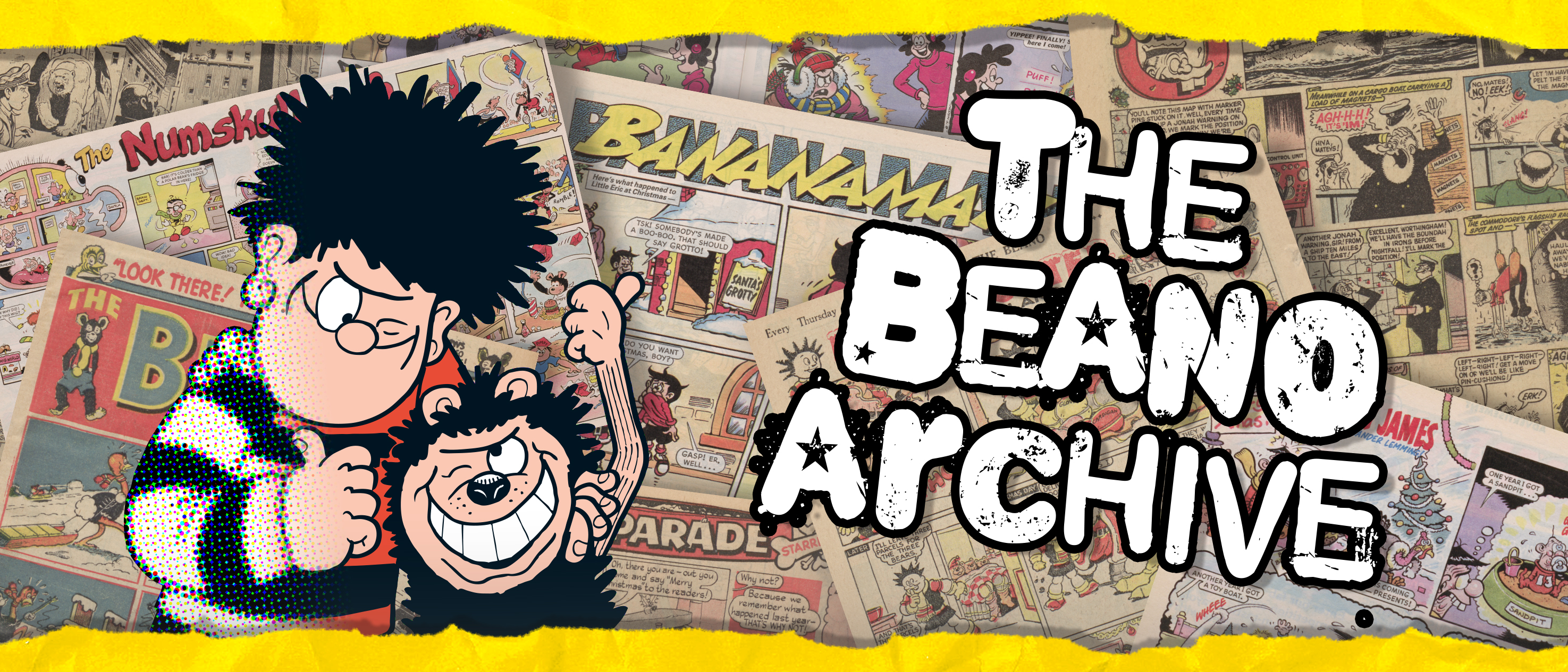 Want more classic comics?
Check out the Beano archive!