Google Quick, Draw!
Quick, Draw! is the ultimate man VS machine drawing game, where you are given something to draw and the neural net (a.k.a computer brain) has to guess what it is. Obviously we had a go!
Straight in with a slice of action - the neural net easily guessed this delicious drawing
Things got a little extreme, but we still kept the scores even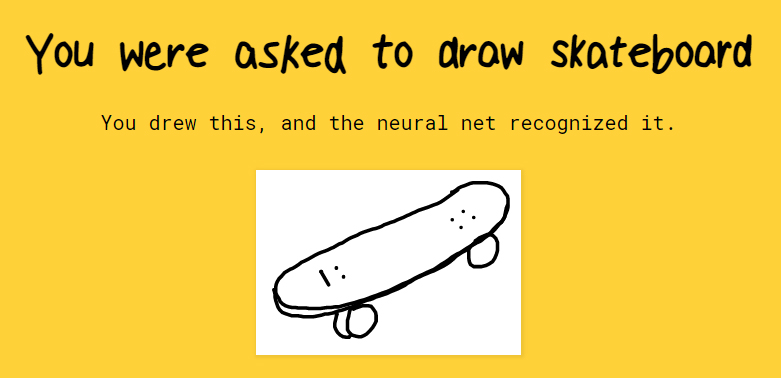 It even managed to guess this octopus even with half of its legs missing!
The game tried to throw us by giving us something really tricky to draw
But that didn't stop us!
And we fought back with a trick of our own (TROM-BONE...gettit?)
but somehow it guessed it?!?!!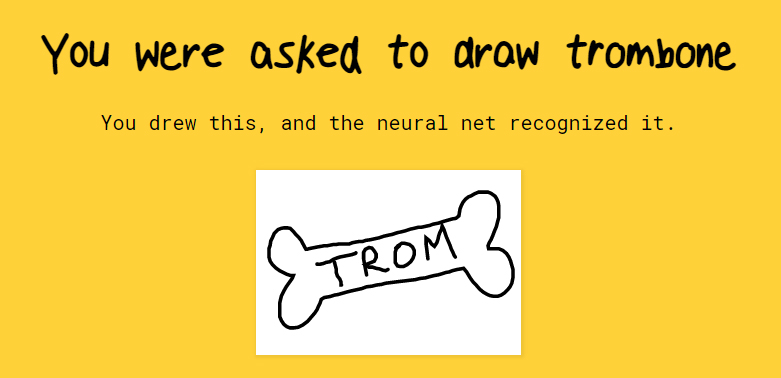 But in the end, we finally beat it and came out of the game triumph-ANT!