Inside Beano Issue 4091 – It's Football... Beano Style!
Here we go! Here's five scorching reasons why you should pick up this week's Beano!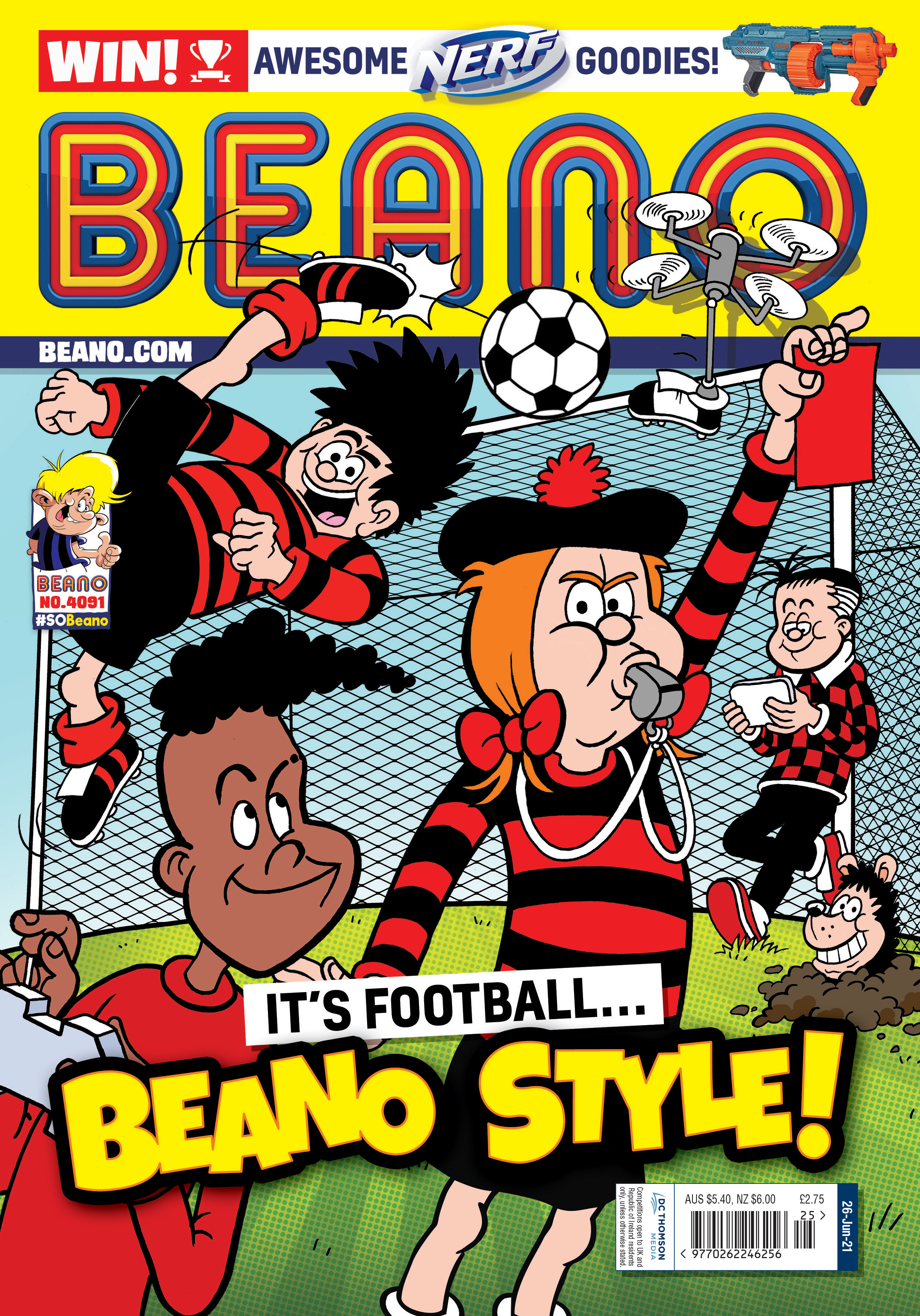 1. They think it's all over! 
Ball Boy is becoming a football influencer! But this footie-mad kid has lost his spark – he's suddenly become rubbish at football! It's gonna take the whole Beano gang to help Ball Boy restore his mojo and get back in the game! Goal! 
Who's your favourite footballer?
Results
Harry Kane

0.5 %

Steph Houghton

0.1 %

Rachel Corsie

0 %

Marcus Rashford

0.3 %
2. Ancient History!
Bananaman is at Beanotown Museum – and things are getting historical! We get to see what Bananaman would have been like in the stone age (pretty smart, it seems!). 
What's the best thing about museums?
Results
Facts about the past

0.3 %

Unusual exhibits

0.1 %

Those comfortable benches

0.1 %

The gift shop

0.5 %
3. Hot Stuff!
Rubi is making the world's hottest chilli pepper! Can she handle the heat? Or will she and Pie Face get burned!

What's the hottest thing you've ever eaten?
Results
A delicious curry

0.5 %

An apple pie from a popular fast food restaurant

0.2 %

Microwaved soup

0.2 %

A stick of celery

0.1 %
4. It's a scoot scoot! 
This week, Betty's teaching Yeti how to share! But it proves a little harder when Betty lets Yeti use her new scooter! Sharing isn't always caring!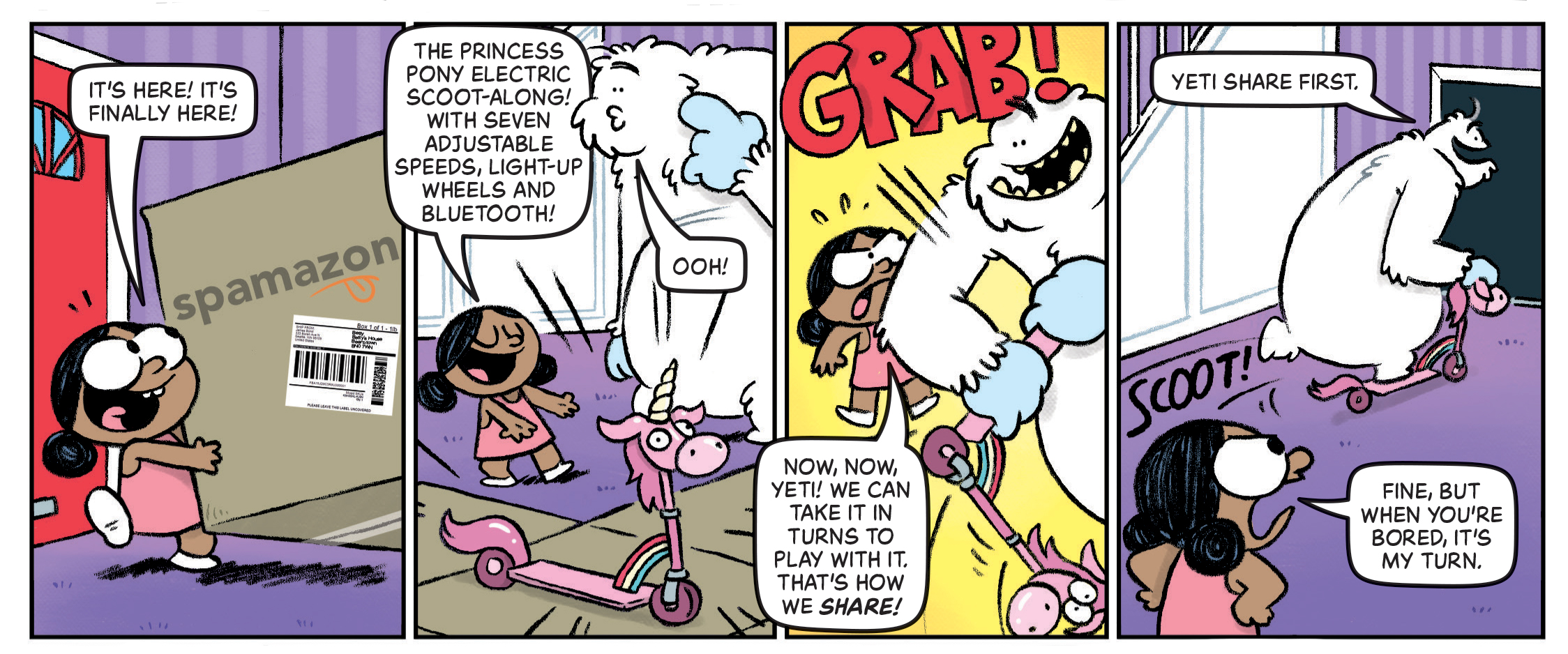 What gadget would you add to a scooter?
Results
A big seat

0.3 %

Massive headlights

0.1 %

A map app, so you never get lost

0.2 %

A snack holder

0.5 %
5. 007? More like 077! 
Dan's been zapped by the Prefect's new 'getting older ray' (that's a terrible name for it!) and has been aged 50 years! But with age comes wisdom – and Dan will need all the quick-thinking to get out of this!
What will Dan do next?
Results
Have a nice cup of tea

0.2 %

Take an afternoon nap

0.2 %

What a film about cowboys

0.2 %

Do a crossword and enjoy a biscuit

0.4 %
All this and more in Beano, in shops from 23rd June 2021! Subscribe here to get Beano delivered to your home and receive an awesome free gift!