Inside Beano – Issue 4134: Are you ready for your five-a-day?!
The Beano kids are eating all their vegetables this week!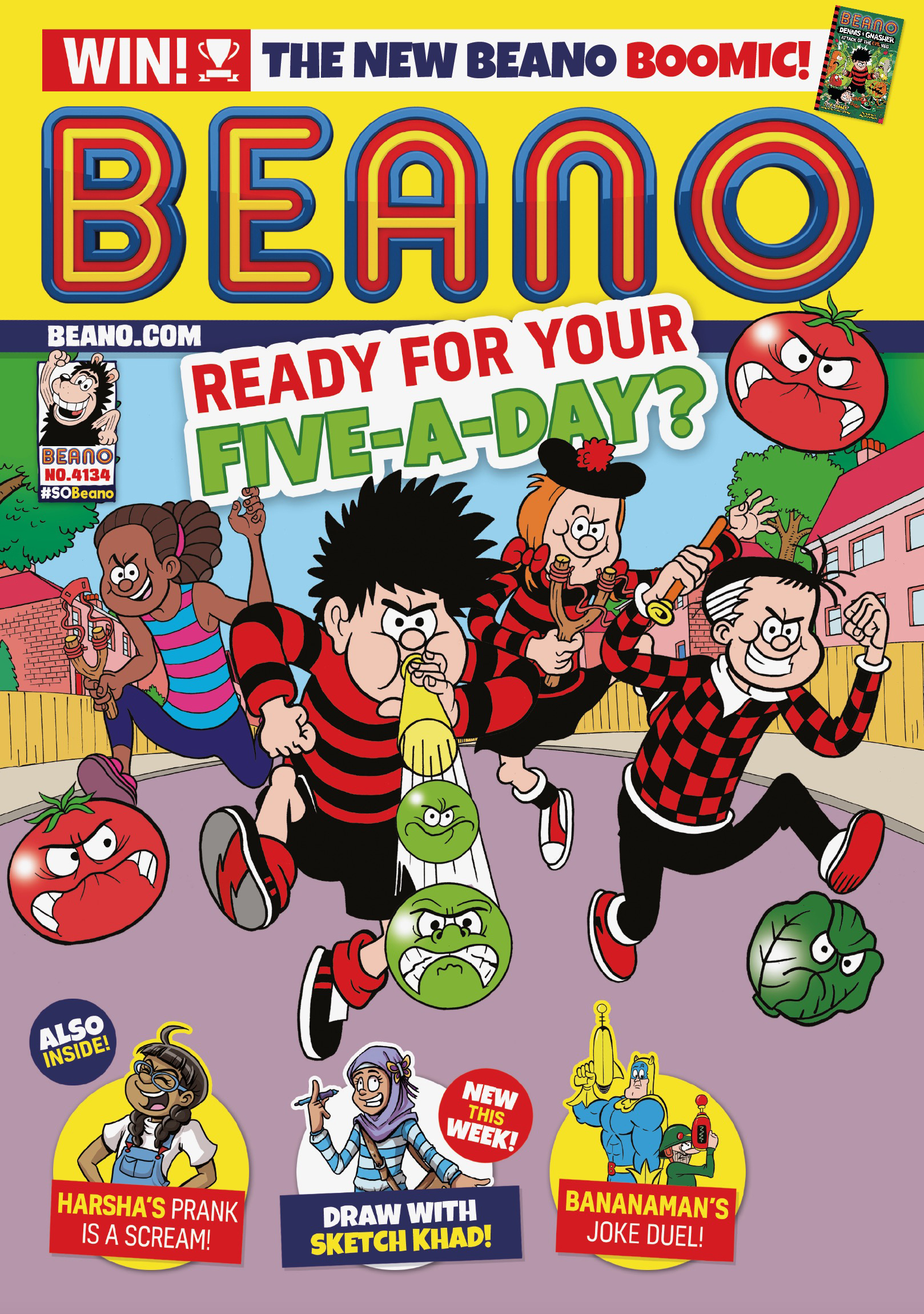 1. Vege-pals!
Dennis is visiting his gran's allotment – but then he discovers a very interesting way to think about veg! They can be good for you – and good at getting you money for video games!
What's the grossest vegetable?
Results
Brussel Sprouts

0.8 %

Cabbage

0 %

Broccoli

0.1 %

Cauliflower

0.2 %
2. A minx of her word!
Minnie is getting wordy – she's totally beating Dad at his favourite online word game! Is she a genius? Or is it just beginners luck?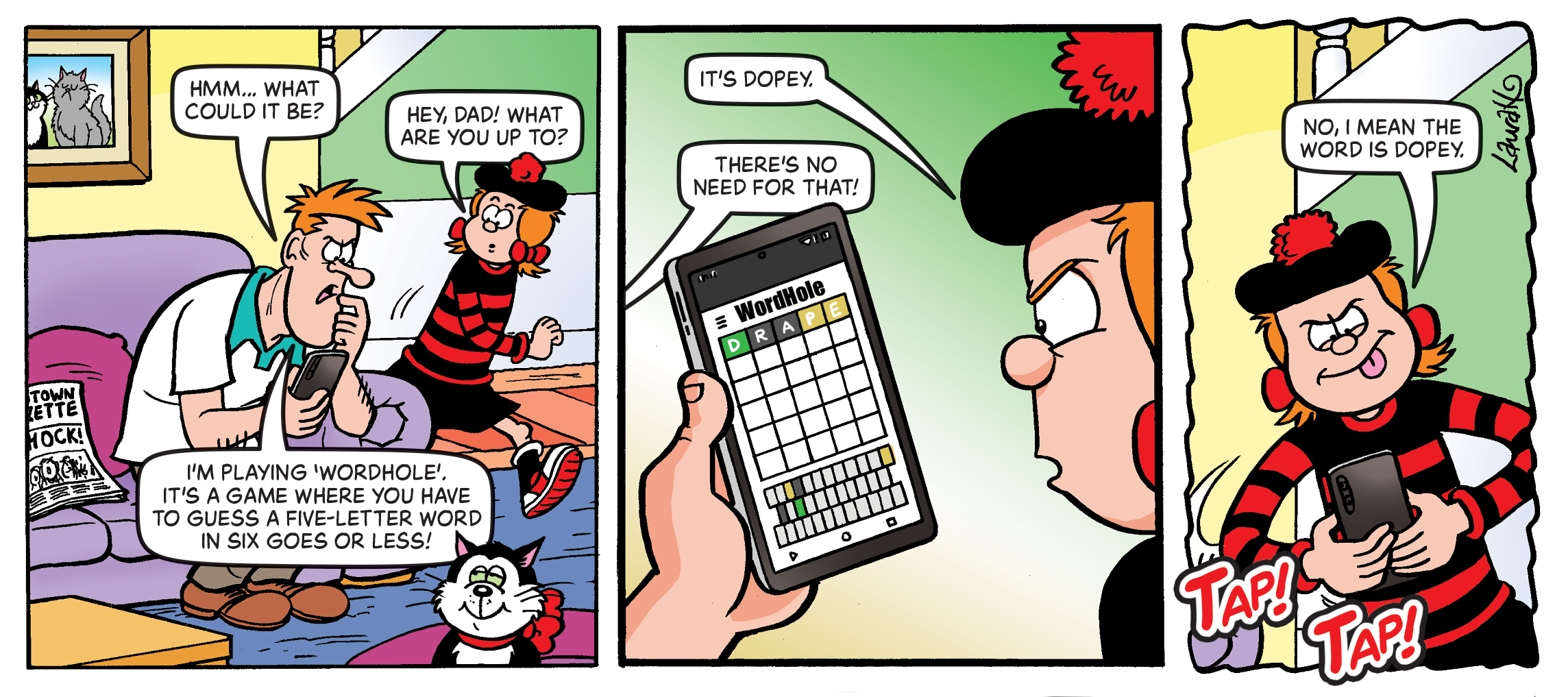 What's your favourite word game?
Results
Wordle

0.5 %

Scrabble

0.1 %

Crosswords

0.1 %

Hangman

0.3 %
3. Coach trip!
The Bash Street Kids are on a school trip – that's if the bus ever gets out of the playground! And with Class 2B, it's very unlikely!
What would be the best school trip?
Results
Beanoland

0.7 %

Legoland

0.1 %

Alton Towers

0.1 %

Thorpe Park

0.2 %
4. Grow your own pet!
Professor Von Screwtop's been inventing this week – and this week, it's a really useful one! A mini pet that grows if you put water on it! But what happens if you put too much water on it?
What is your ultimate pet?
Results
Unicorn

0.2 %

Dragon

0.3 %

Dinosaur

0 %

Gnasher

0.5 %
5. A step too far?
General Blight has gone too far this time – his disintegrator ray has disintegrated a banana! That's made Bananaman mad – and you know what happens when you make Bananaman mad!
Who's your Beanotown nemesis?
Results
General Blight

0.3 %

Walter

0.3 %

Mr Throbb

0.2 %

Cruncher Kerr

0.2 %
All this and more in Beano, in shops from 4th May 2022! Subscribe here to get Beano delivered to your home and receive an awesome free gift!