Inside Beano – Issue 4141: Pudding things right in Beantown!
Dennis and his pals may be going into custard-y in this week's comic!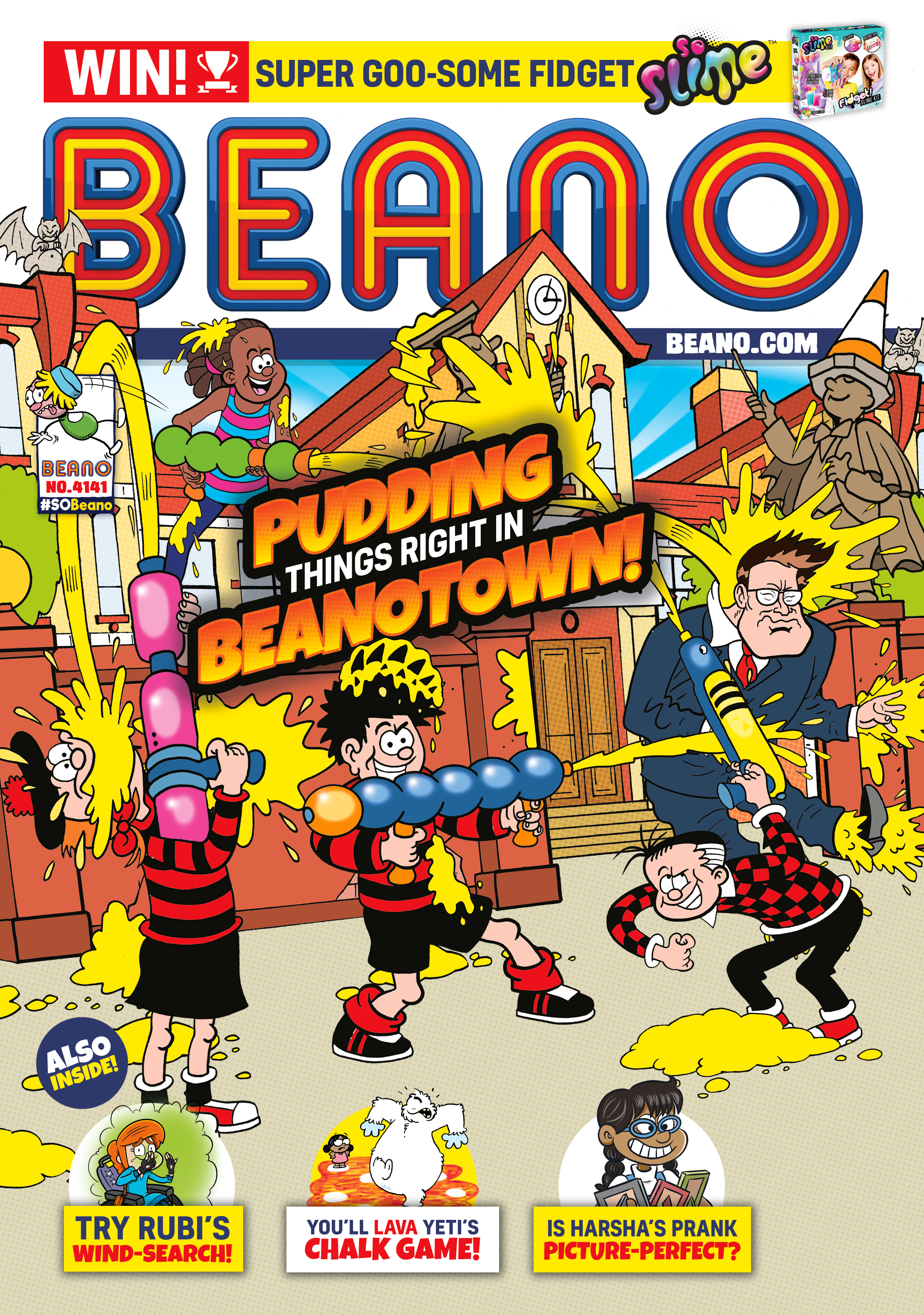 1. New school, new rules!
Roger may think that school never changes, but this week, things have changed in Bash Street School! Someone new is in charge – who could it be? Somehow, school has gotten more boring!
What's your favourite dessert?
Results
Trifle!

0.4 %

A fruit crumble and custard!

0.2 %

Chocolate mousse!

0.2 %

Custard pie!

0.2 %
2. Sofa, so good!
It's time for the Menace family to get a new sofa – theirs has been bounced on for the last time! What will they go for next – a recliner? Super soft? The bounciest? All of those at the same time?
3. Art Attack
Class 2B are getting arty – they're drawing self-portraits this week. What sorts of inner truths will it reveal? Or will it be artfully awful?
4. Blow them all away!
Rubi's doing a project on wind power and she's needing some inspiration! How to make it interesting? She's got to blow people's minds!
5. Minx on the run!
Minnie's got her cartie and she knows how to use it! A high-speed chase between her and Sergeant Slipper is just what she needs to show off her skills!
All this and more in Beano, in shops from 22nd June 2022! Subscribe here to get Beano delivered to your home !
Well done! You've found 4 of Phil's passport stamps!
Visit my Passport Puzzle to see if you can crack the code!