Inside Beano – Issue 4153: Shiver me textbooks!
Dennis and the team get a lesson in pirating this week!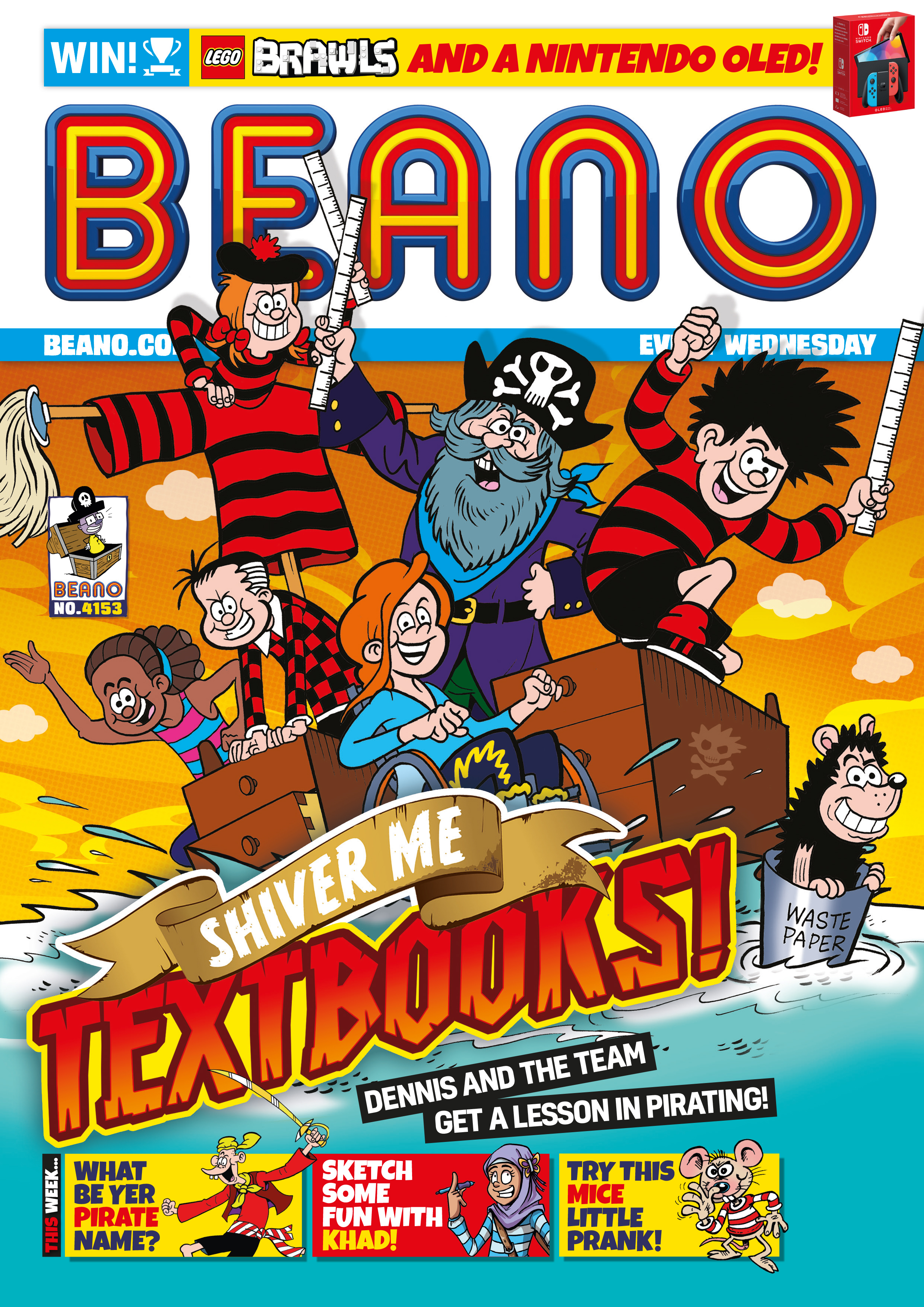 1. Arrrrr! Time to make some waves!
Dennis and the gang have a substitute teacher this week - but he seems little strange! He may even be a... pirate! And these landlubber children better watch out or they'll be made to walk the plank!
What would your pirate name be?
Results
Greenbeard!

0.6 %

Captain Seadog!

0 %

Stinkin' Pete!

0 %

Lady Tide!

0.3 %
2. Choob Cripsies!
Yeti's got the best choob crispies - but he can't get the last crisp out of the tube! And now he's stuck! Oh no! Where's Betty to help?!
3. Choo-Choo!
Class 2B are going on a journey on a steam train this week! But they're on track for making some mischief, so Teach better watch out! And with no phones, there is nothing to distract them!
4. Mannequin Mahem!
Oh no! Minnie's got ahold of a mannequin! What on earth is she going to do with it? And what does it have to do with her Dad? I don't think he's going to like it!
5. Take over the town!
General Blight is wanting to take over the town... again! And this time he's going to be elected! How will Bananaman beat him when Blight has the general public on his side - or does he?
All this and more in Beano, in shops from 7th September 2022! Subscribe here to get Beano delivered to your home!
Well done! You've found 11 of Phil's passport stamps!
Visit my Passport Puzzle to see if you can crack the code!