Inside Beano – Issue 4154: The Minx Files
Join Minx-spector Min in solving all of Beanotown's mysteries!
1. The Min-spector Detective Agency!
Minnie's got a mystery on her hands - the Case of the Missing Jelly Baby! Can she and Francis solve it in time - before they have to go home for the evening?
Who's the best detective?
Results
Sherlock Holmes

0.7 %

Miss Marple

0 %

Daisy Wells and Hazel Wong

0 %

Enola Holmes

0.3 %
2. A new boss in town!
Bananaman's got a new boss - Mayor Brown! What's happened to Chiefy? And what will Bananaman have to do with the Mayor in charge?
3. Tickle your funny bone!
Dennis has got a bone to pick with you! Or rather, a bone to pick with Gnasher, who's dug up an actual dinosaur bone! What will they do with it? Anything is fossil-able!
4. That's sketchy!
The Bash Street Kids are getting arty! They're killing some time at break time by drawing some super pictures of Teacher - do you think he'll like it!
5. Sprout cannons!
Dan is facing off against the Prefect again! But this time, someone else is butting in! I wonder who it could be? Who would be stupid enough to face off with the Prefect and a giant sprout cannon?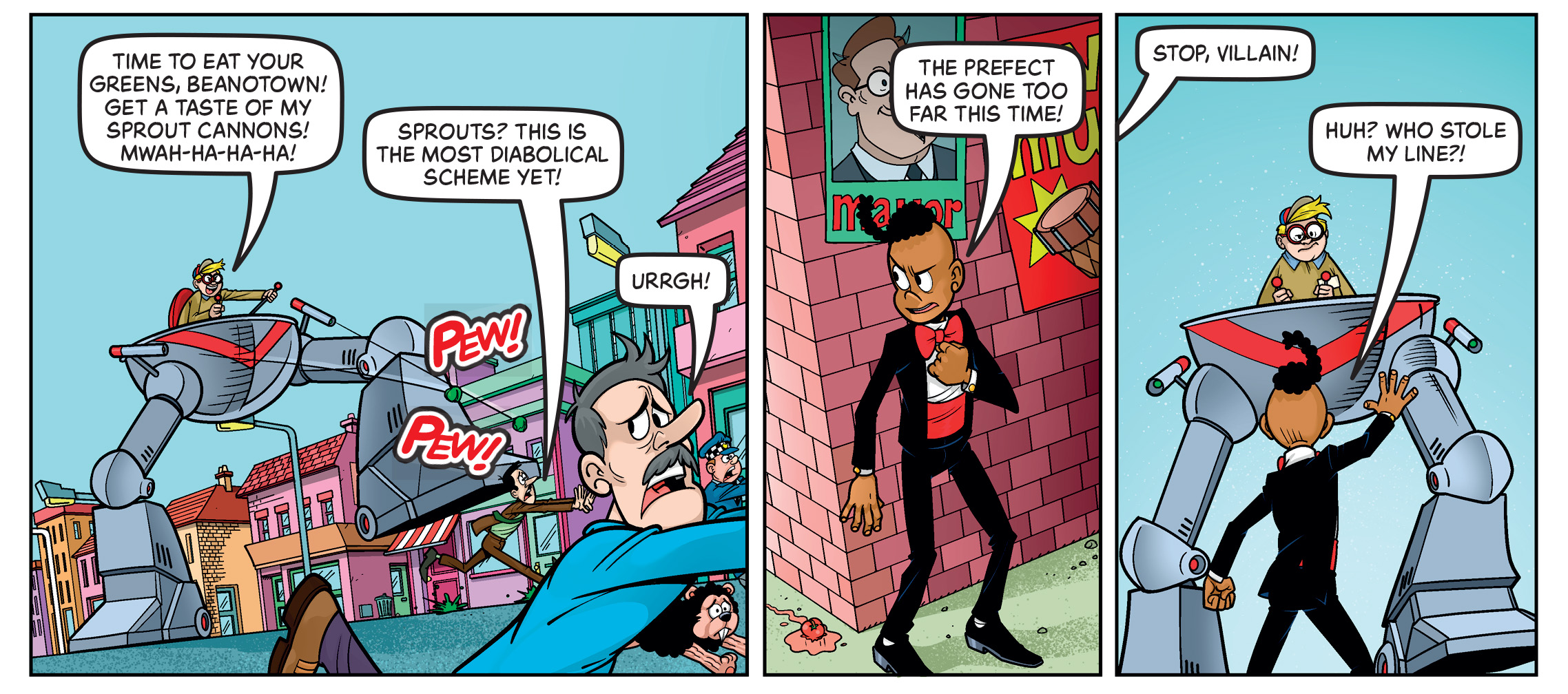 All this and more in Beano, in shops from 21st September 2022! Subscribe here to get Beano delivered to your home!