Inside Beano – Issue 4164: Minnie's in Puddle Again!
Minnie's making a splash this week!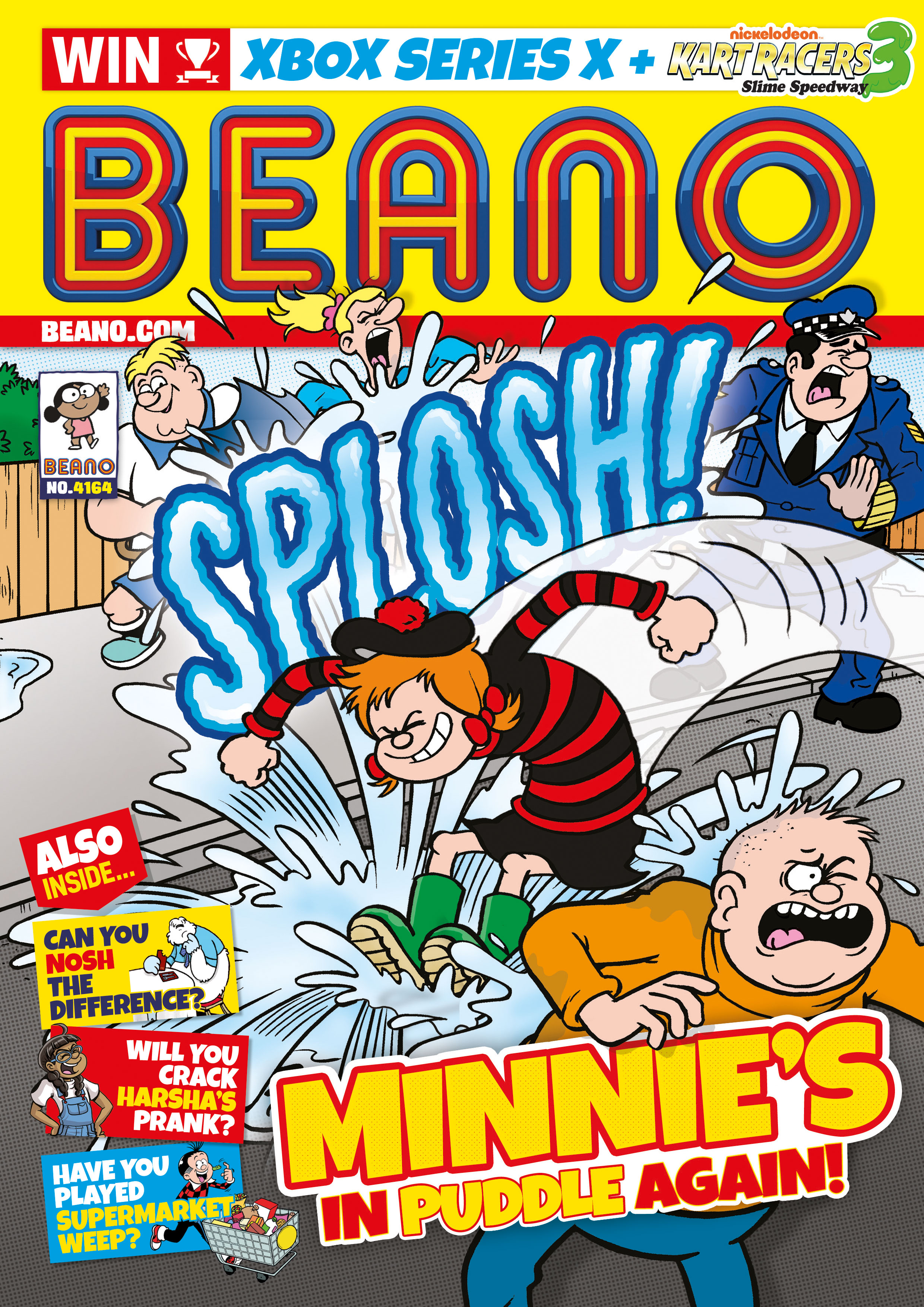 1. Water girl she is!
It's puddles galore in Beanotown, and Minnie is ready to make the most of it! Waterever happens - everybody in Beanotown better have their umbrellas at the ready! Minnie the Minx is making a splash!
Who would you most like to splash in Beanotown?
Results
Walter!

0.6 %

Susan!

0.1 %

Cruncher!

0.1 %

Sergeant Slipper!

0.3 %
2. Bananaman in VR!
Bananaman has been trapped in virtual reality by General Blight! But it's not that different to normal reality for Bananaman - he's still not sure what's going on!
3. Quiet voices, please!
The Menace house is a noisy one - if it's not Dennis making the noise, it's Mum and Dad shouting and telling him off for making noise!
4. Starship Bash Street!
Space, the final frontier! These are the voyages of the Starship Bash Street. Their mission? To explore strange new worlds. To seek out new pranks and new jokes. To boldly make mischief, where no-one has made mischief before!
5. Pen-fully Funny!
Dan's mission this week? To beat the Prefect's Perfect Robot Army, with only a pen at his side. How will he draw this one out?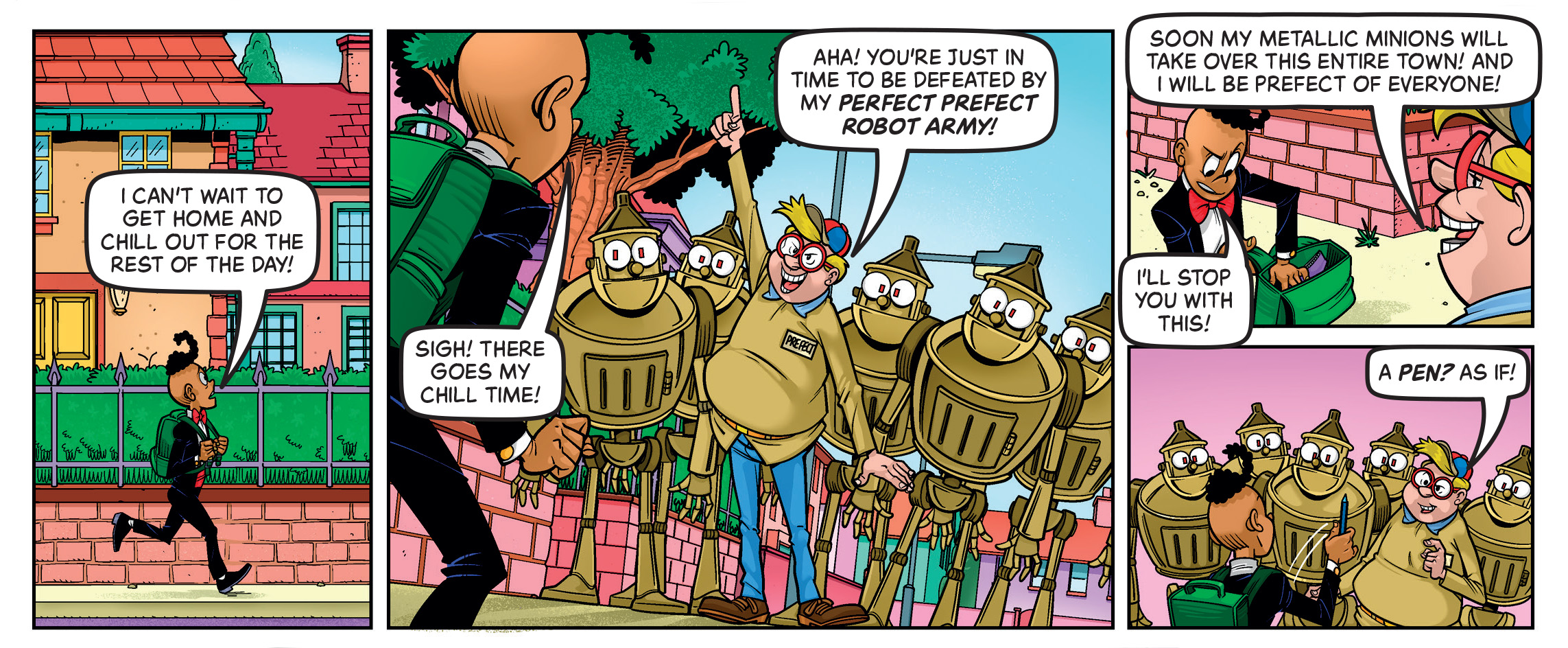 All this and more in Beano, in shops from 30th November 2022! Subscribe here to get Beano delivered to your home!