Inside Beano – Issue 4165: Ava-laugh!
Beanotown is the place where the jokes n-everest!
1. Winter Wonderland!
It's Christmas in Beanotown, and you know what that means! Snow! It's snow joke - Betty and Yeti had better wrap up warm, as it's going to be a big snowstorm!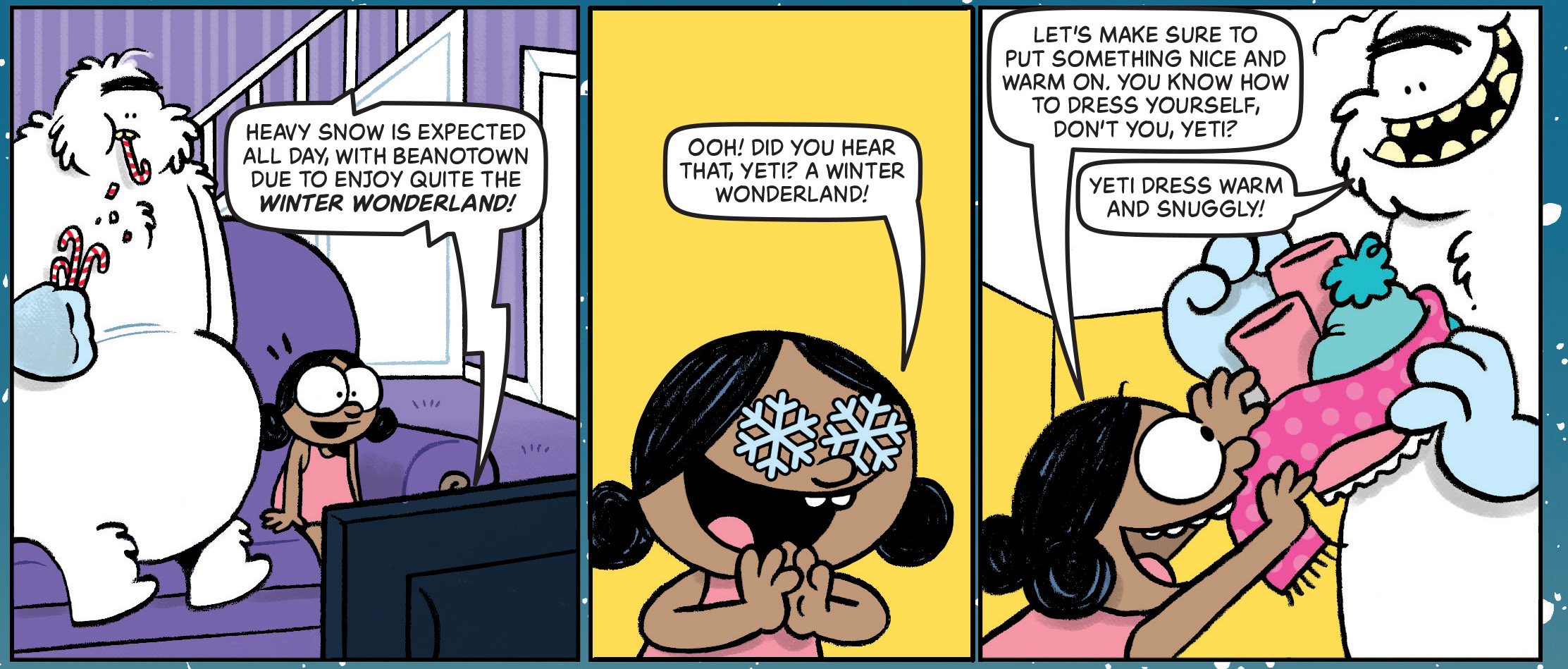 What's the best bit about snow?
Results
Snowmen!

0.6 %

Snowball fights!

0.3 %

Sledging!

0.1 %

Snow days!

0.1 %
2. The ultimate Christmas jumper!
It's Christmas jumper day at school and Minnie's going all out! She has the loudest, most patterned, cosiest Christmas jumper to ever grace the halls of Bash Street!
3. It's Snowman Time!
The Snowman is attacking Beanotown - Bananaman better get his (ice) skates on! It's a snow-brainer - he can't chill for long!
4. Decking the halls with carols!
They say Christmas starts earlier and earlier every year! Dennis and the rest of the Beanotown kids are making beautiful music with their carolling - in August!

5. Battery Booby trap!
Santa's visited all the Bash Street Kids this year! They've got presents of lots of brand new toys and gadgets, but no batteries to make them work! They've got to get some batteries, and not from the closed shops! Where else are there batteries?

All this and more in Beano, in shops for THREE WEEKS from 14th December 2022! Subscribe here to get Beano delivered to your home!