Inside… Beano No. 3874 – The One Where Dennis Says Sorry!
Five #SOBeano things about this week's comic!
1. Weatherman takes a jeep shot at Bananaman
Wheely unkind!
2. The Bash Street Kids learn about hypnotism
Cuthbert believes he's a chicken and Toots is egging him on!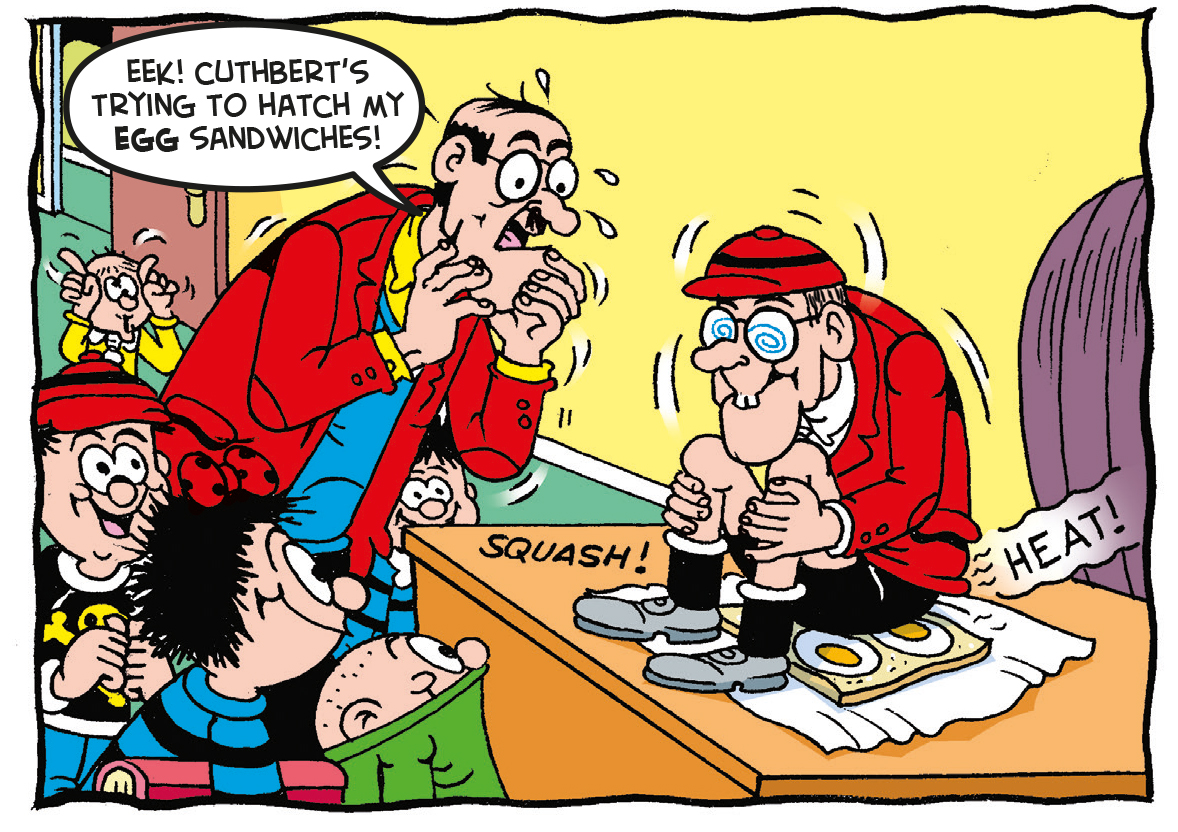 3. Tricky Dicky makes a jetpack..
... And Mr Throbb takes it from him, the silly man!
4. Roger the Dodger gets locked out
Hope someone lets him in and they're snappy about it!
5. Minnie the Minx wants a new console...
... A Grintendo Swoosh!
Beano No. 3874 is on sale from Wednesday 1st March. Don't miss it!