Inside Beano No. 3876
5 Reasons You Need Beano in Your Life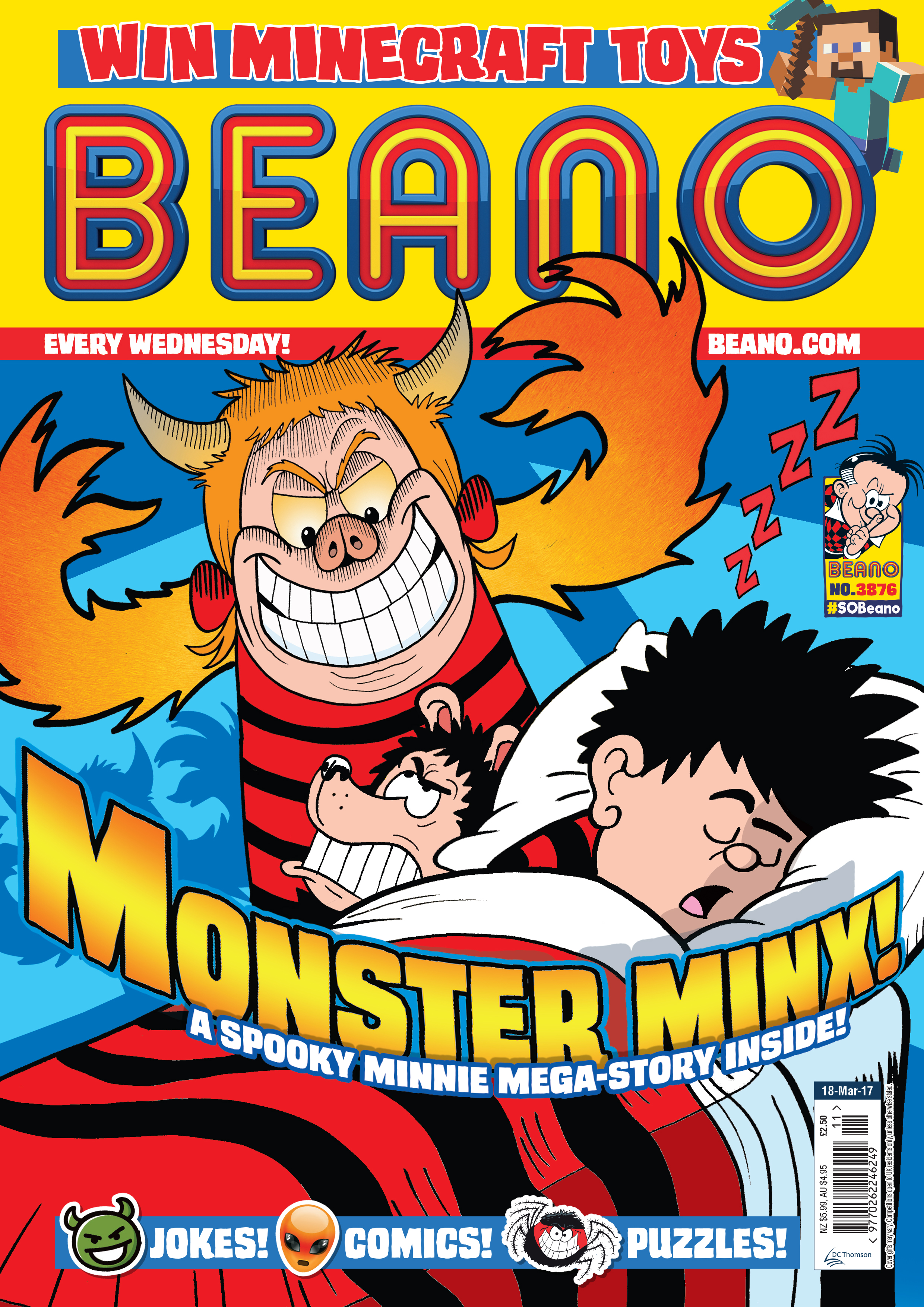 1. Minnie the Minx turns night-time into fright-time
She becomes the monster under the bed!
2. Dennis goes shopping for doggy armour
As if Gnasher isn't tough already!
3. Calamity James has a spring in his step
And he's feeling a bit light-headed!
4. The Bash Street Kids go Down Under...
And Teacher isn't having a good day
5. Tricky Dicky shows you the best birthday cake prank ever
It's sweet!
Beano No. 3876 is on sale Wednesday 15th March - don't miss it!