Inside Beano No. 3902 – The One Where Mrs Creecher Turns Out To Be a Robot
5 reasons you MUST see this week's Beano!
1. Race against the machine
It's the little things that give away the fact that your teacher is actually a robot... but Dennis missed 'em all!
2. A night at the movies
Boris from Number 13 is ready for his close-up!
3. Autumn arrives
Tricky Dicky's back with a new prank for you all to try - and this one's unbe-leaf-able!
Jumping for joy
Look! Is it a bird? Is it a plane? No, it's JJ, ready to spring into action!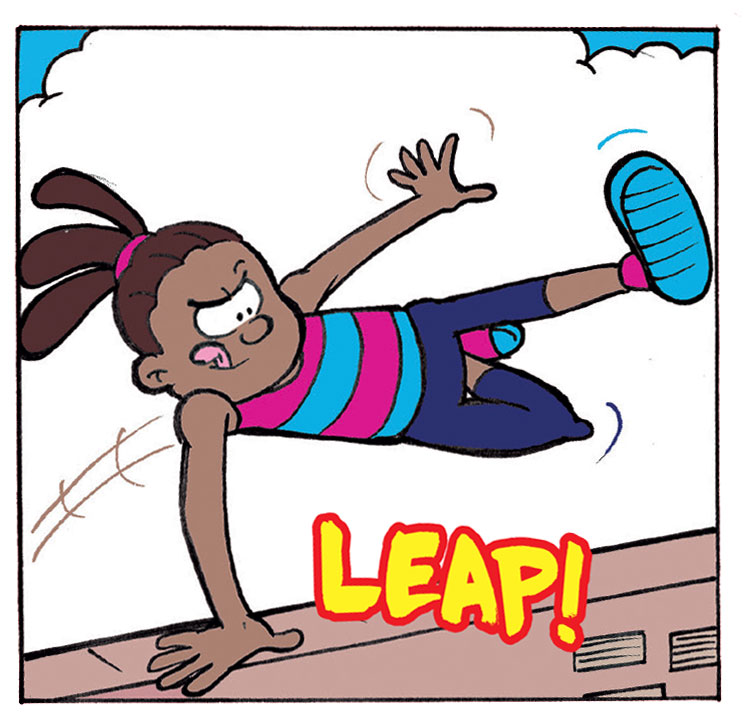 5. Whizz to the future!
Even time can't keep up with Billy Whizz as he visits future Beanotown!
Beano No. 3902 is on sale from Wednesday 13th September. Make sure you never miss a Beano by subscribing. Subscribers get every issue delivered to their doors before it even reaches the shops, they get a great free gift AND they save loads of money on the shop price! Click here to find out more!