Inside Beano no.3914 – the Super-Festive Christmas Beano!
Christmas chaos? Watch out - sprout's about!
Check out this sprout-packed cover!
And see what's inside the issue this week...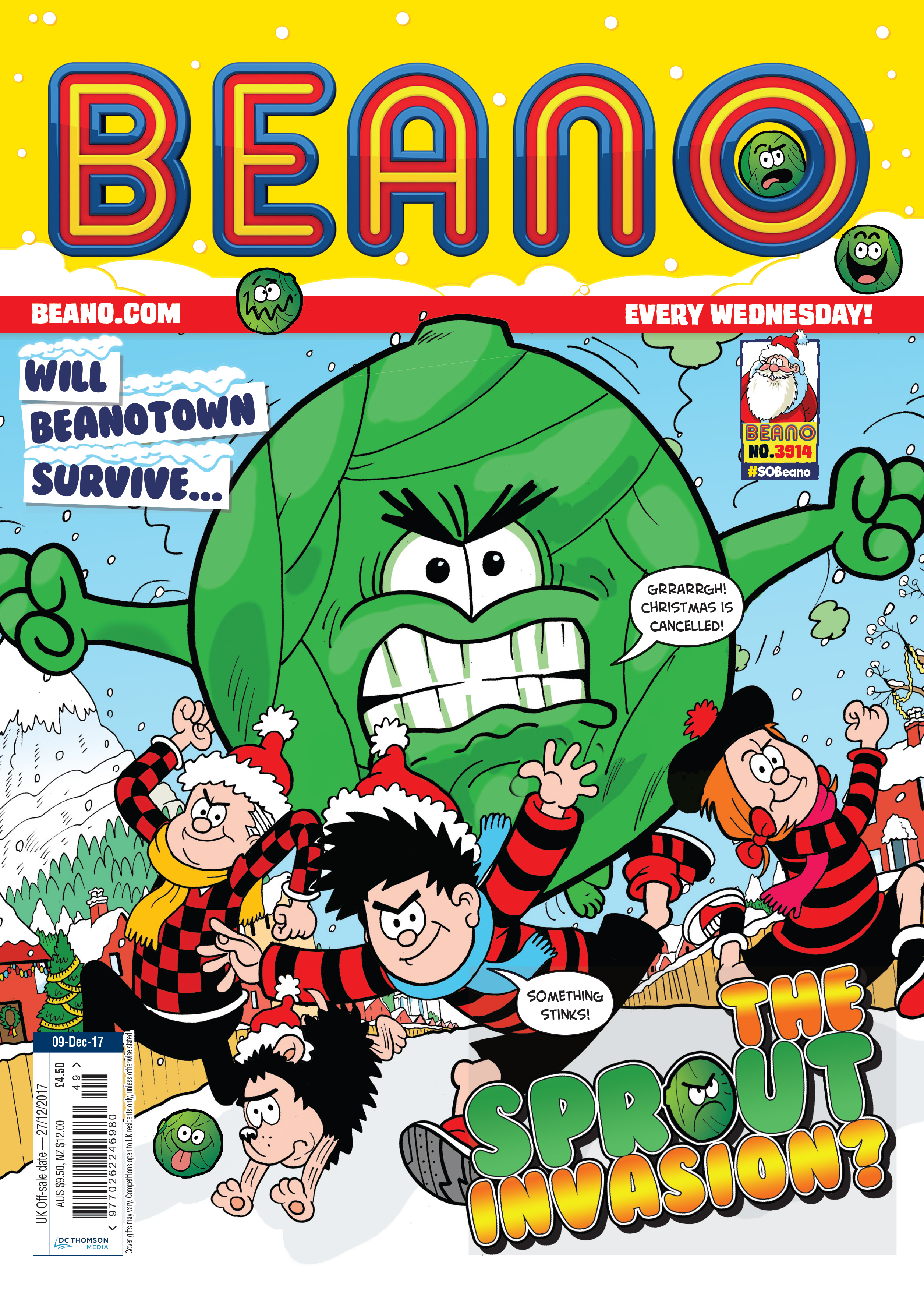 Dennis joins forces with a time lord to save Beanotown's Christmas
Meanwhile, Minnie is celebrating the twelve days of Prank-mas
There's even a full kit of pranks that you can use yourself, with Minnie's trick-tastic guide!
Bananaman is keeping a sharp eye on a jolly band of villains…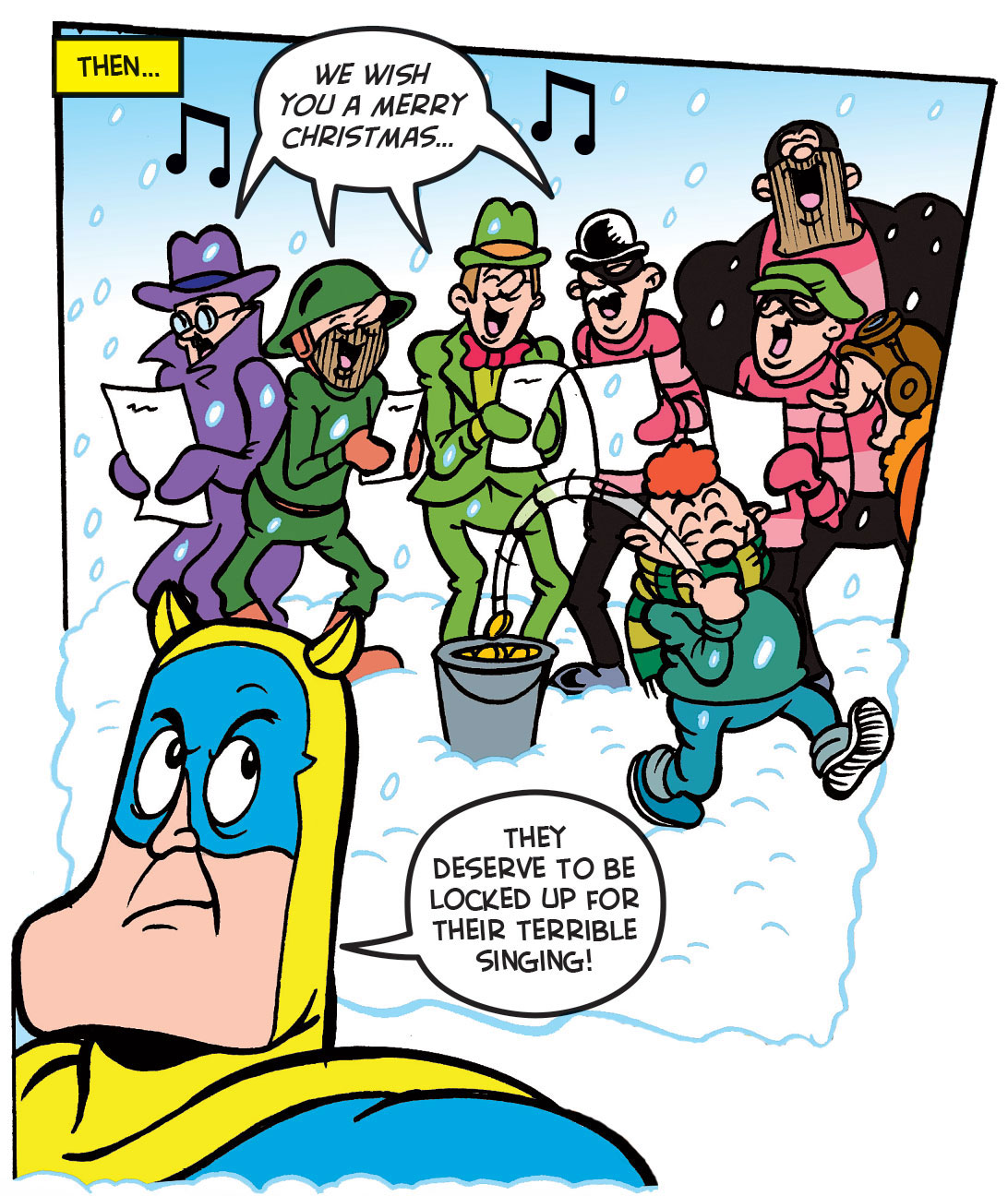 And the Bash Street kids are putting on a festive nativity concert! What can possibly go wrong?
Get your daily dose of Ho-ho-ho!
Santa's elves will be dropping the Beano Christmas special into shops from Wednesday 6th December! You can also subscribe here to save money and have every Beano delivered to your door!