Inside Beano no. 3927 – The One With Virtual Reality
5 Reasons this week's Beano is virtually awesome!
Check out Beano no. 3927
1. Deep in a virtual world, Dennis comes back to Earth with a bump!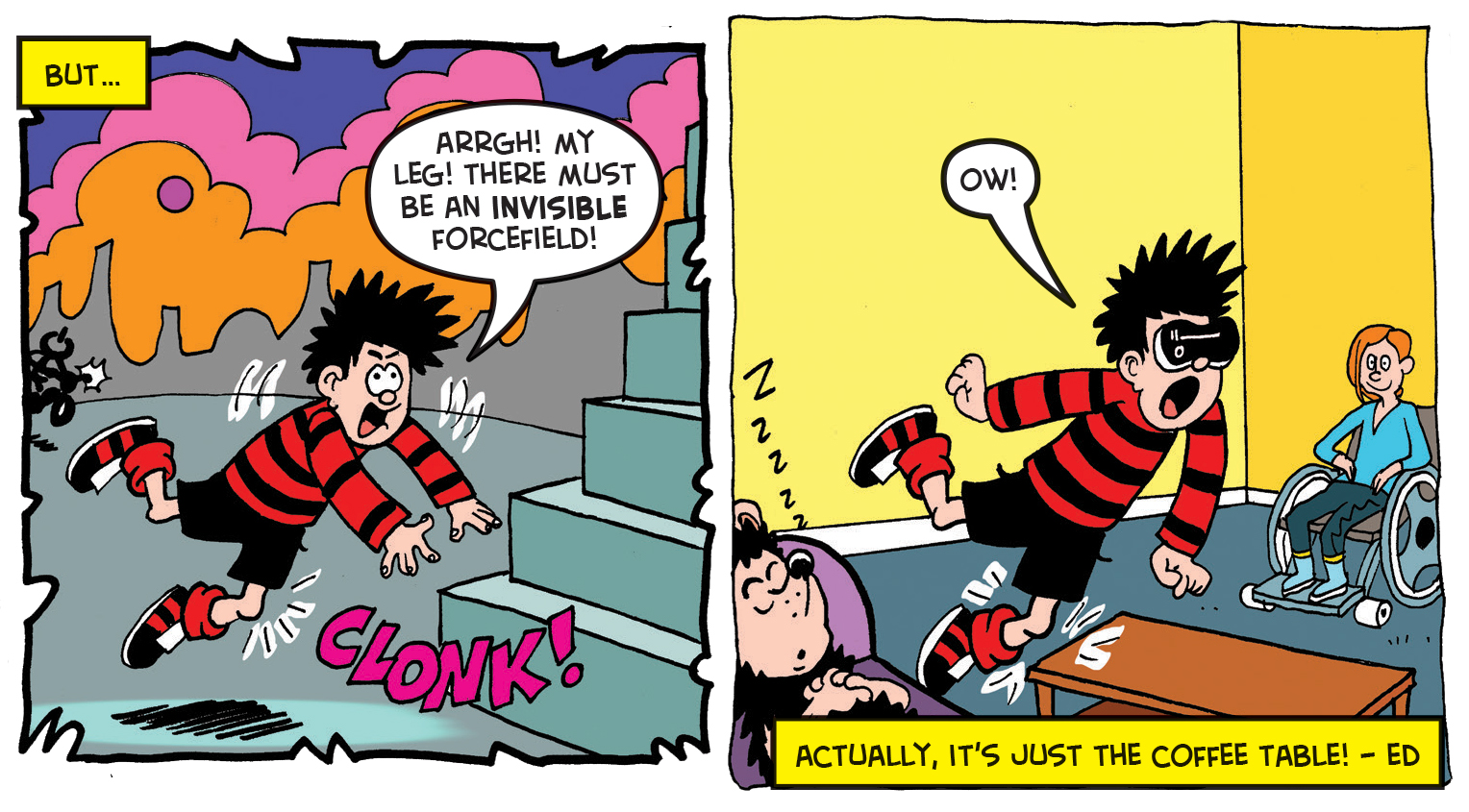 2. JJ is practising boxing and Pie Face wants to try! He might need a few lessons!
3. The Numskulls are feeling the heat this week when Edd has some really, really spicy food!

4. Roger's barking up the wrong tree if he thinks he can dodge his way out of this sticky situation!
5. And we travel back to the Bash Street of Really Olden Times, with grand tournaments and daring rescues!
This Issue of the Beano arrives in shops Wednesday March 21st!
Subscribe here to get it delivered to your door every week!