Inside Beano No. 3932
5 Reasons this week's Beano is tremendous!
1. Dennis discovers a crate of rotten tomatoes… and gets in a lot of trouble!
Let's hope those people don't ketchup with them!
2. With Minnie the Minx and her dad hogging the sofa, the house has turned into a real mess!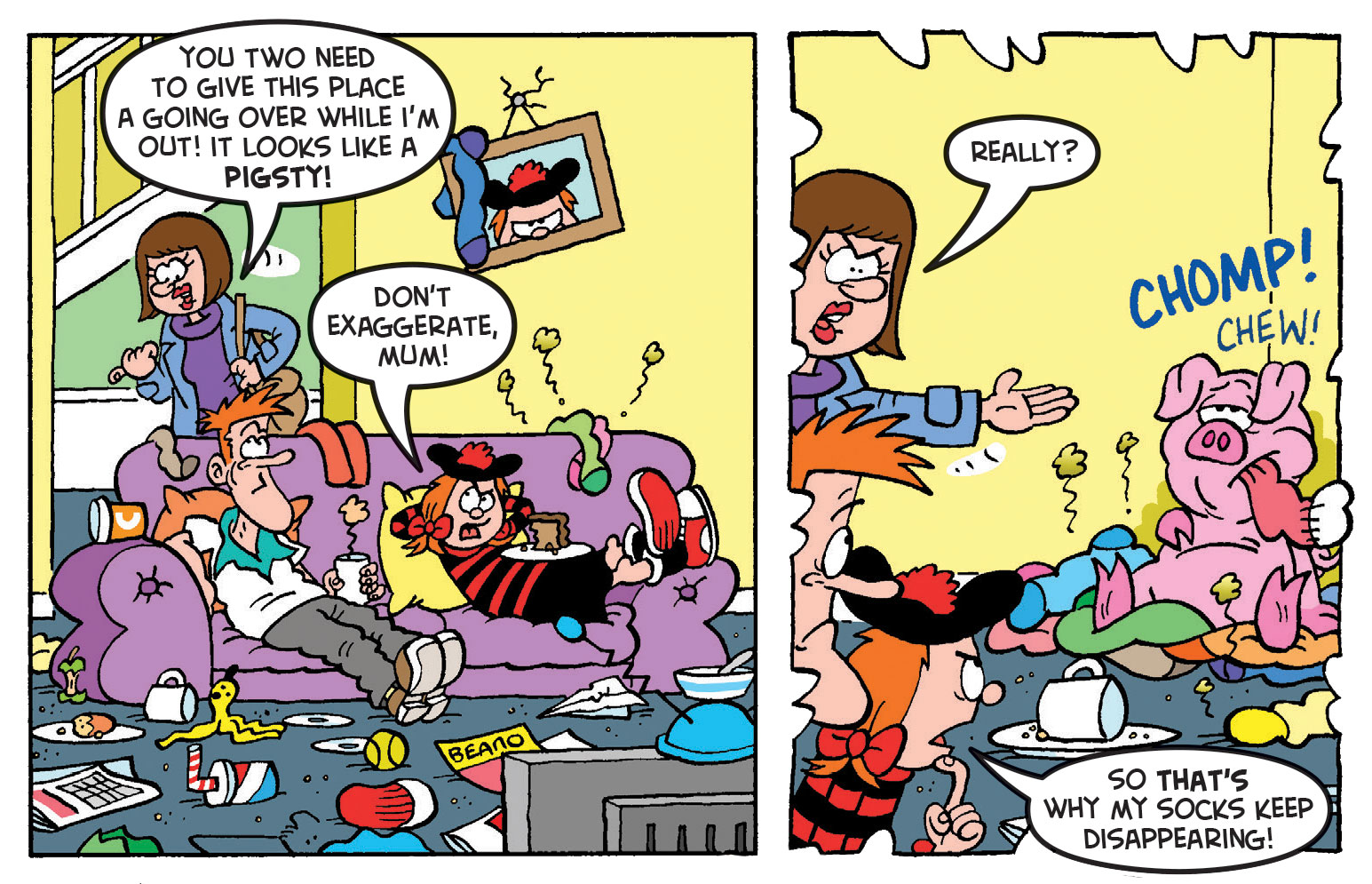 3. Roger the Dodger has been dragged along on a boring trip to the aquarium...
 ...but he has plans for something fishy!
4. Bananaman faces some teasing when his normal super-suit isn't available…
5. …and Billy Whizz is driven round the bend by his rival, Darren Quick!
This issue of Beano arrives in shops Wednesday 28th April.
But you can subscribe here to save loads of money, bag an awesome free gift AND get it delivered to your door every single week! BOOM!