Inside Beano no. 3964 – the extra special Christmas one!
5 Reasons this week's Beano is full of festive fun!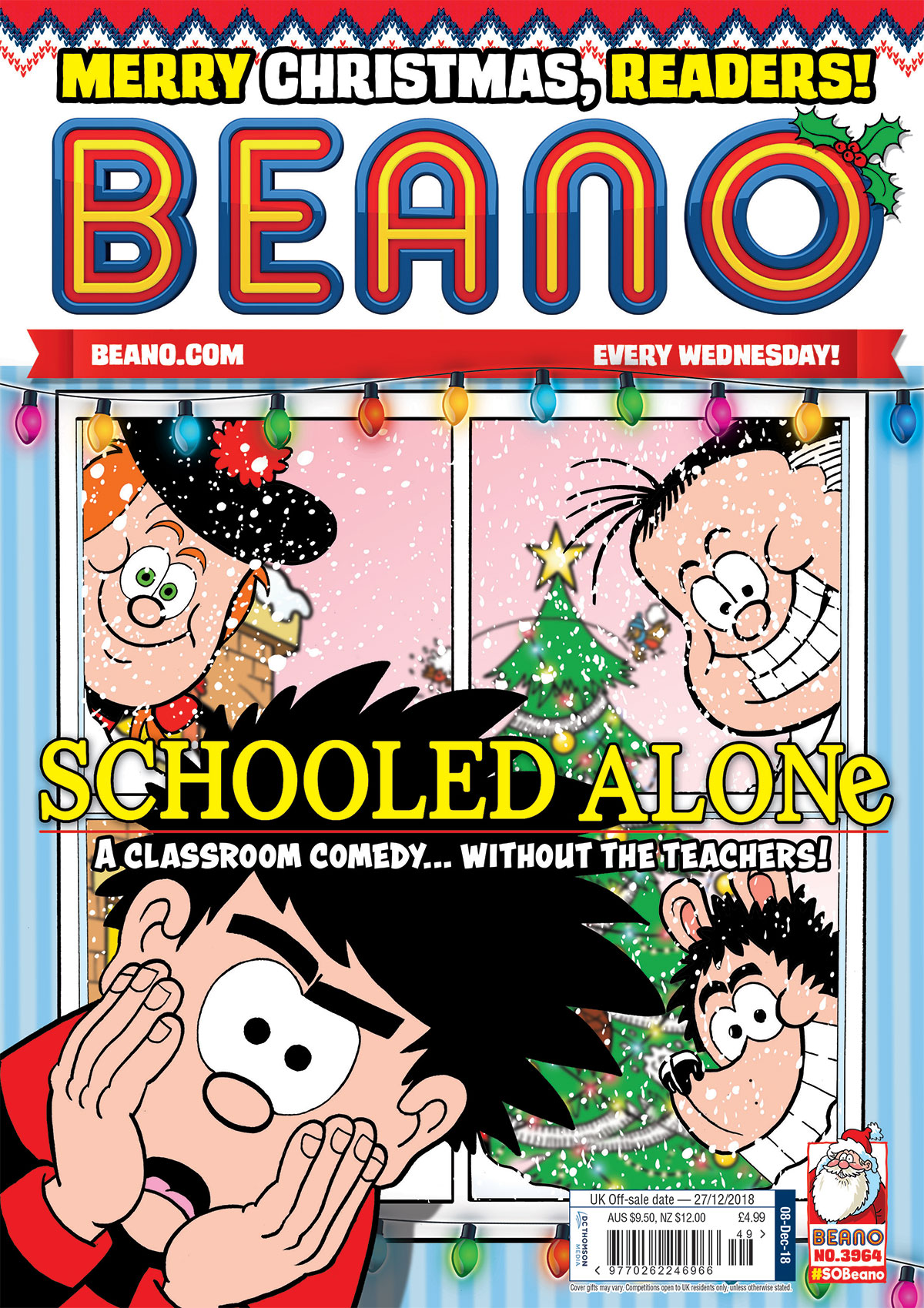 1. Our Christmas Dennis & Gnasher comic begins on an aeroplane, where the teachers have forgotten something… that the Beano gang have been left at school alone! Oh no!
2. The naughty Heavy Mob have been pinching Christmas presents… where is Beanotown's best superhero? On his holidays, so it's up to Bananaman to stop them!
3. The Numskulls decorate the inside of Edd's head, delivering the best Christmas punchline you'll read in this – or any other – comic!
4. It's Christmas Jumper Day at Bash Street School, so Minnie uses art class to create the biggest, brightest, bestest Christmas jumper ever!
5. Plus… Teacher takes the Bash Street Kids to the panto! Will they upstage the actors? Ho-ho! I'm so funny!
All this and more in Beano's Ultimate Christmas Box, including five pranks, a 36-page joke book, five badges, double-sided poster, nine stickers and of course the world's favourite comic! Don't miss it in shops from Wednesday 5th December, on sale for three weeks.
Subscribe here to get Beano delivered to your home and receive an awesome free gift!