Inside Beano no. 3965 – It's Minnie's Birthday!
5 Reasons this week's Beano...is Minx-tastic!
To mark Minnie the Minx's birthday, Beanotown's most famous Minx has taken over this week's comic!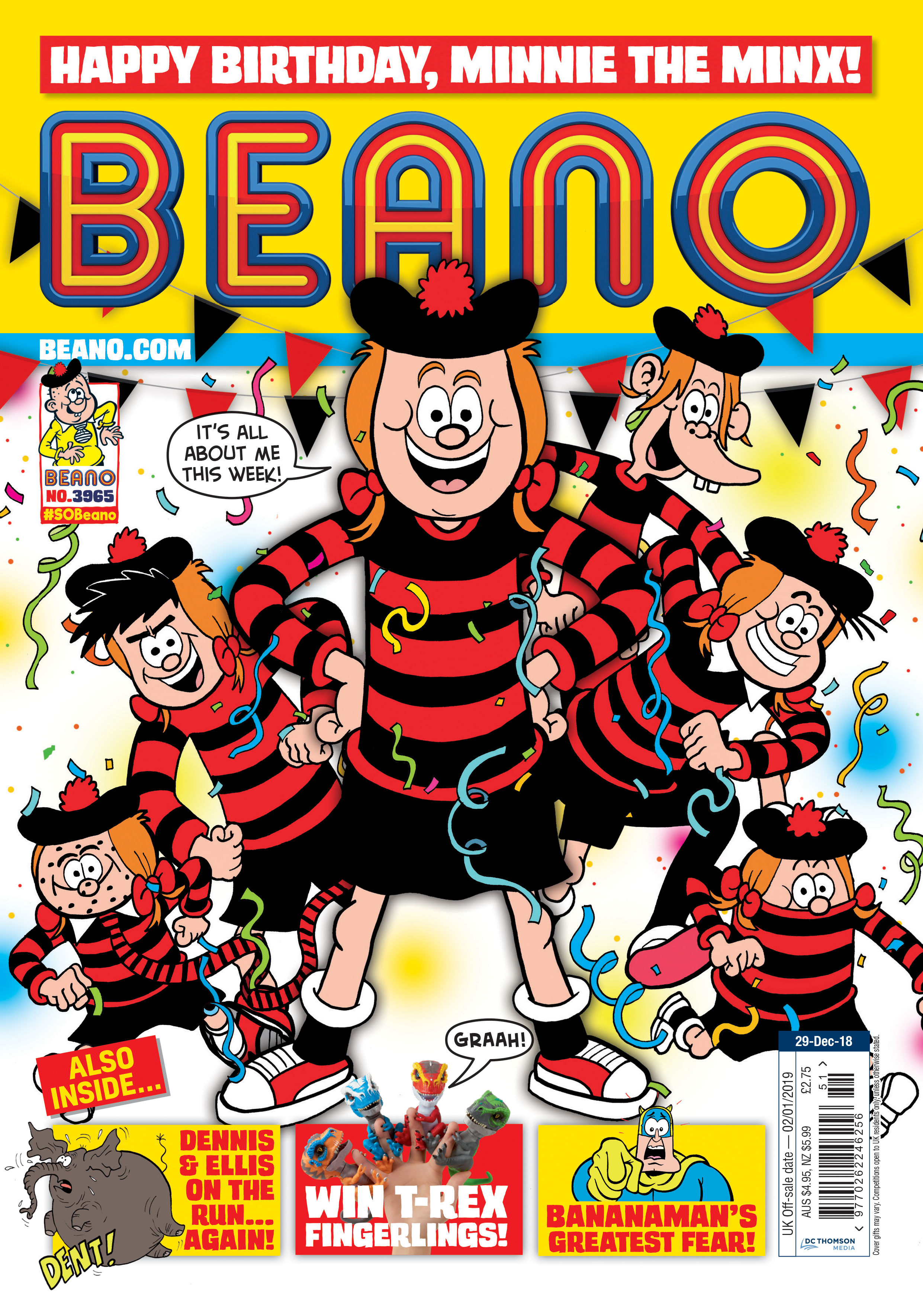 With a phalanx of minxes, an escaped tiger and a digital Minnie 2.0, this is a birthday celebration like no other!
Roger wants to watch a movie, but Dad wants to have family fun together playing 'bored' games.
What could POSSIBLY go wrong?
General Blight attempts to find out what Bananaman is afraid of… not clowns, not snakes, and not robots!
What on earth could frighten our fearless superhero?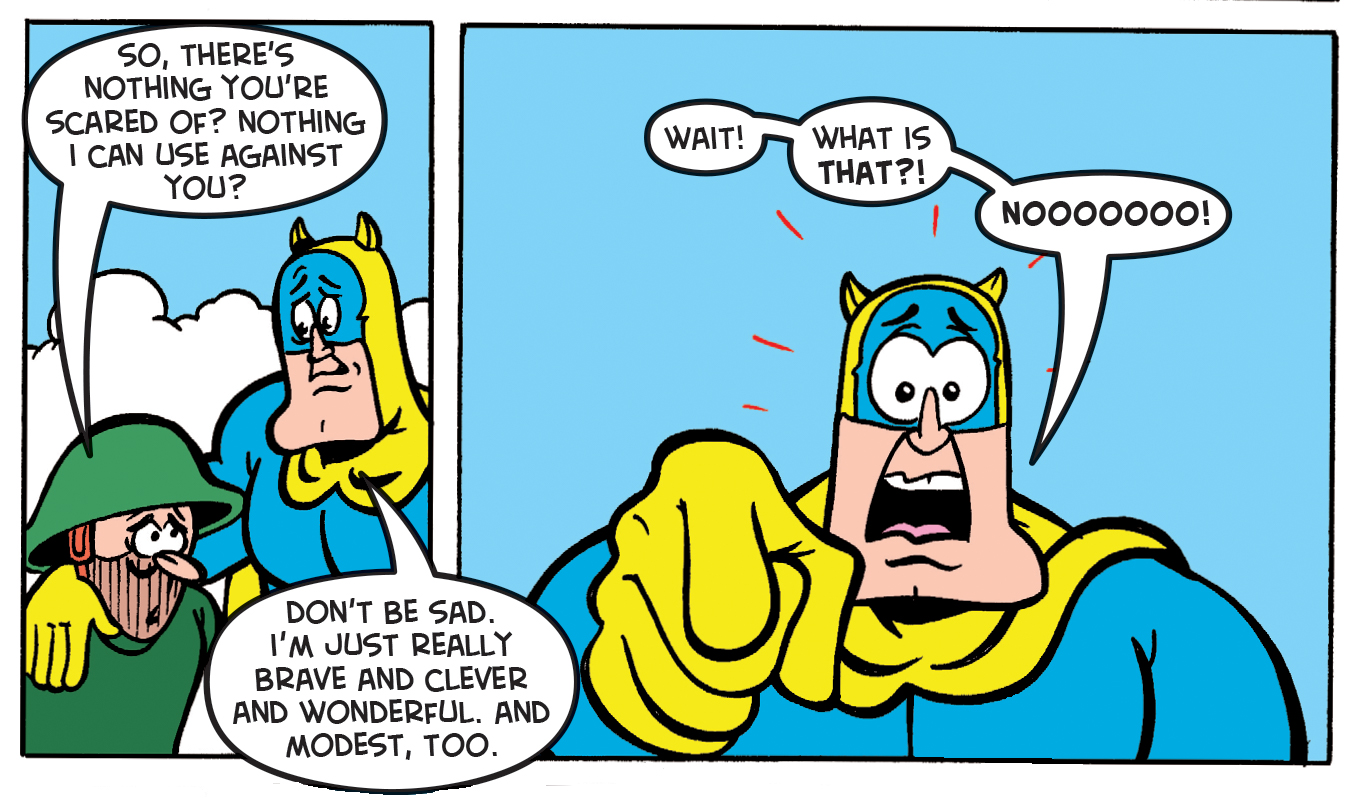 Dennis is struggling to find Minnie a present for her birthday.
What could the world's wildest boy get Minnie the Minx? 
All the Bash Street Kids want to do is go sledding down Injury Hill, but can they ever get to the top?
They're certainly up to summit'!
This Issue of the Beano arrives in shops Wednesday the 29th of December!
Subscribe here to get it delivered to your door every week!