Inside Beano no. 4062 – The Coolest Kid in Beanotown!
Plus, get your hands on a copy of BeanOLD: Beano... for grown-ups!
Inside Beano no. 4062 - The Coolest Kid in Beanotown!
Dad will have to get his skates on because Dennis is skating on thin ice!
An extra special Beano treat for grown-ups... this week's comic comes with BeanOLD!
After such a rubbish year, we've decided even grown-ups need a laugh. In the centre of this week's comic you'll find a special 8-page issue of BeanOLD to pull out and gift to an adult who needs a cheer.
Inside BeanOLD
We've made this new comic featuring the mums and dads of Beanotown in the first ever Beano written specifically for grown-ups - alongside absolute hero Captain Sir Tom Moore, environment champion Greta Thunberg, all-round brilliant footballer Marcus Rashford and extra-super-boring political people Boris Johnson and Dominic Cummings.Here are a couple of highlights:
Elsewhere in Beano 4062...
How do you compare to the Beanotown kids - answer these questions about what YOU would do!
1. Dennis is the coolest kid in Beanotown... literally!
Dad will have to get his skates on to catch him in this crazy scheme because Dennis is skating on thin ice! 

2. Oh no! Minnie's lost her voice!
Silence may be golden for Dad, but it definitely isn't for Minnie! All's quiet on the minxing front... or so Dad thinks! What would he do for a quiet life?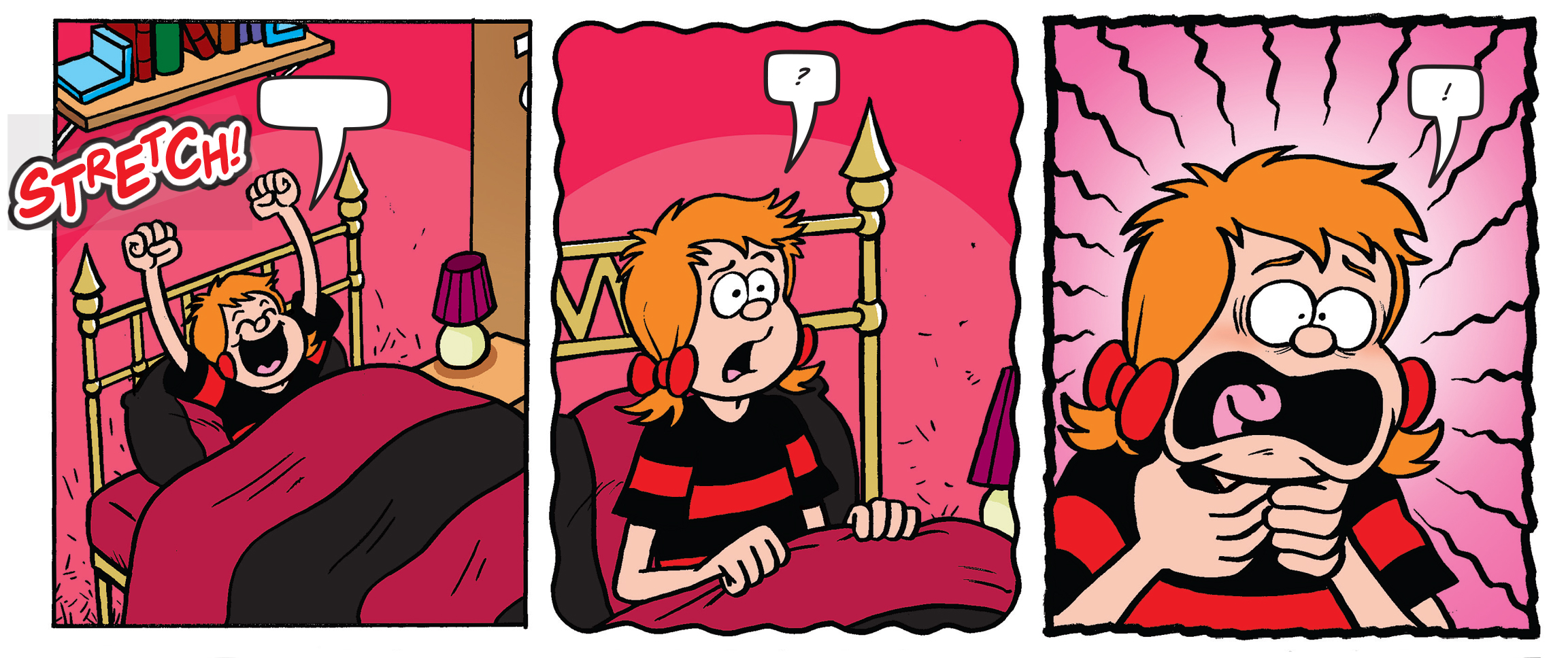 3. Everything's blue for Roger this week!
Mum's making him paint the living room, and he doesn't want to. Roger will be dodging this! Mum will be feeling blue when she finally sees her living room! 
4. Bananaman has wrecked the kids' playpark!
He's going bananas trying to fix it. But all work and no play makes Bananaman a dull superhero! He's got to think fast, before the kids turn on him and make him the villain of this story! 
5. It's Parents' Night for Class 2B! And the one thing the kids know, they do not want their parents talking to Teacher!
How can they stop that from happening? Spotty's got a plan! 

All this and more in Beano, in shops from 18th November 2020
Subscribe here to get Beano delivered to your home every week! Get this super-special issue, including BeanOLD, from supermarkets or newsagents near you (or add it to your online shopping order!). Also available as a single issue to buy online from the official Beano Shop.