Inside Beano no. 4063 – Lights, Camera, MINX!
PLUS Jokes with JJ, Comics to Create, and Dog Dad Day Care!
Inside Beano no. 4063 - Lights, Camera, Minx!
Minnie takes centre stage this week, but don't forget the rest of our star-studded comic cast!
All the eyes are on Minnie this week as she gets in front of the cameras to act her heart out!
Light, camera, Minx! Can Minnie get the show on the road and create a sell-out hit? She'll need to steal the show, and maybe the cameras!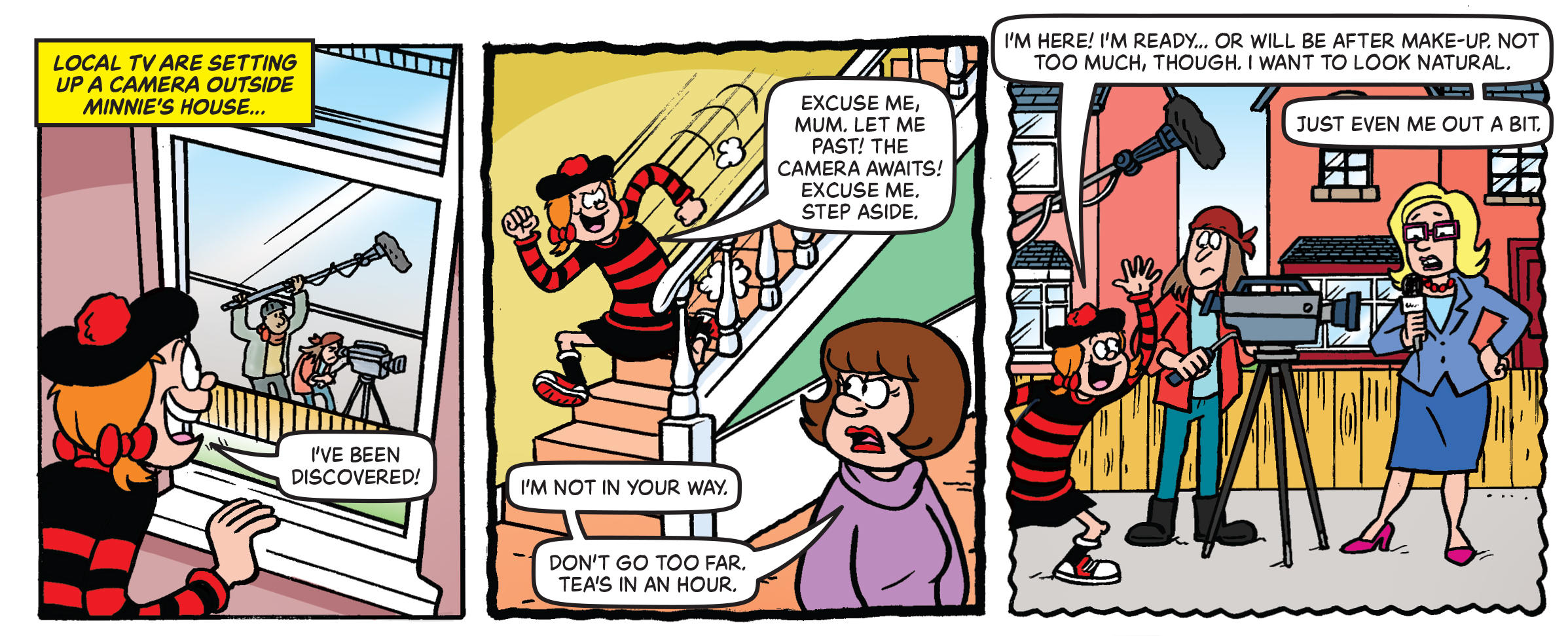 Dad is on story-time for Bea – but it's not the version of the three bears that you know!
 What's Dad's spin on this classic fairy tale? And will it be just right?

Bananaman's got himself a new gaming console – but it's been highjacked by Doctor Gloom!
He's under Doctor Gloom's control! Bananaman is going to need a game plan to win this time! 

The Bash Street Kids have formed their own comic book company!
They've got to make a comic book that will make Teacher feel something! But remember, he didn't specify which kind of feeling! 
Rubi and JJ are at the movies!
But they don't have enough money for a drink and a popcorn! But it's okay – Rubi has an invention for that! I bet it'll make her very pop-ular! 

All this and more in Beano, in shops from 25th November 2020
Subscribe here to get Beano delivered to your home every week! Get this issue from supermarkets or newsagents near you (or add it to your online shopping order!). Also available as a single issue to buy online from the official Beano Shop.