Inside Beano no. 4098 – Attack of the Corny Jokes!
Five blam reasons to check out this week's Beano comic!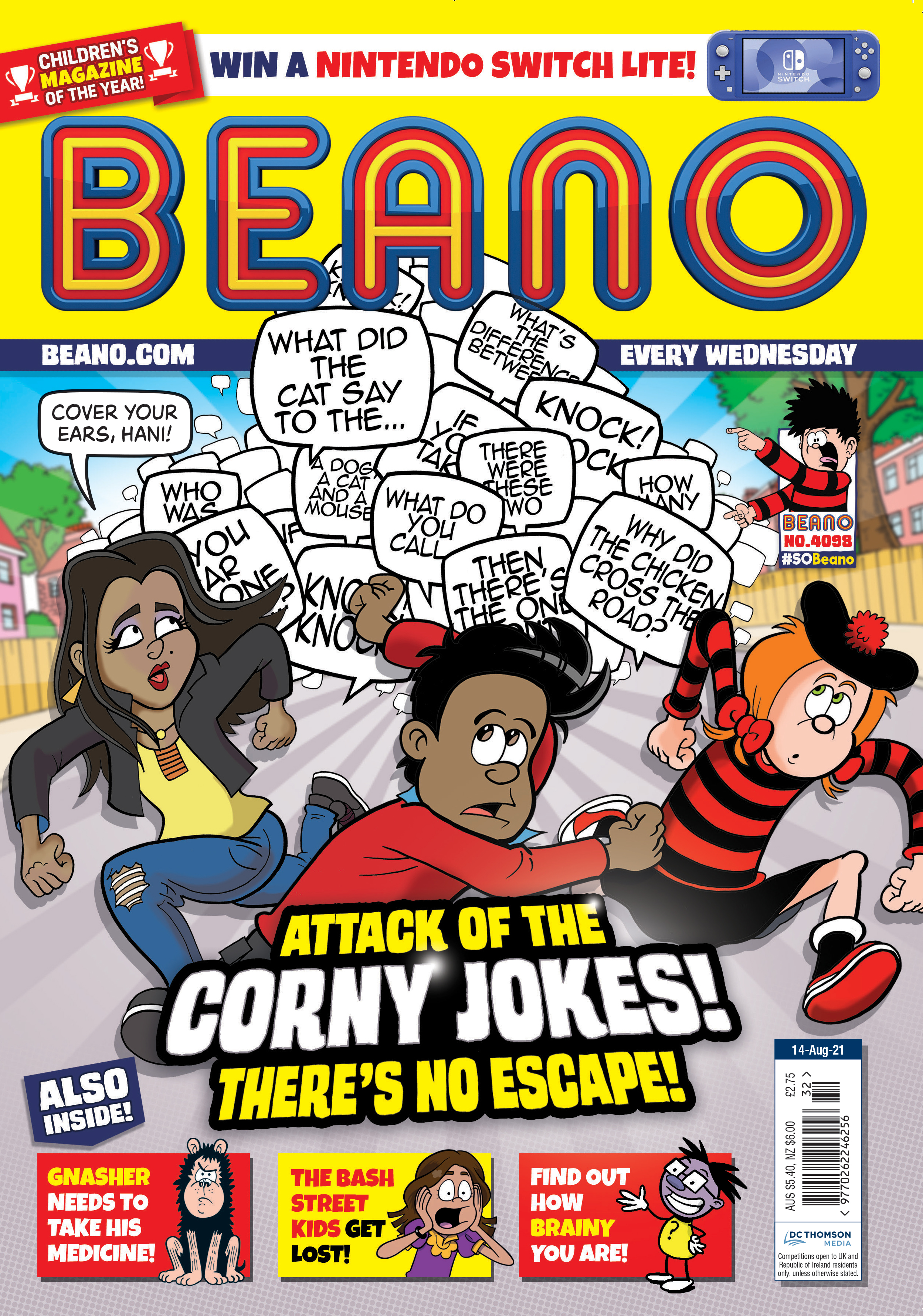 1. The Great Pun Escape!
It's World Tell a Joke day and Mr Chandra is on a roll! Can Hani and Heena escape the torrent of terrible corny jokes?! Where can they go where he won't find them?  
How many corny jokes do you tell on an average day?
Results
A couple

0.3 %

Just one

0.3 %

I've lost count

0.2 %

I aim for about 10 or so

0.2 %
2. Going for Gold!
It's time for the Min-lympics! Minnie's been training all year for this – can she beat the most famous world records... for minxing?! Minnie always takes gold with us!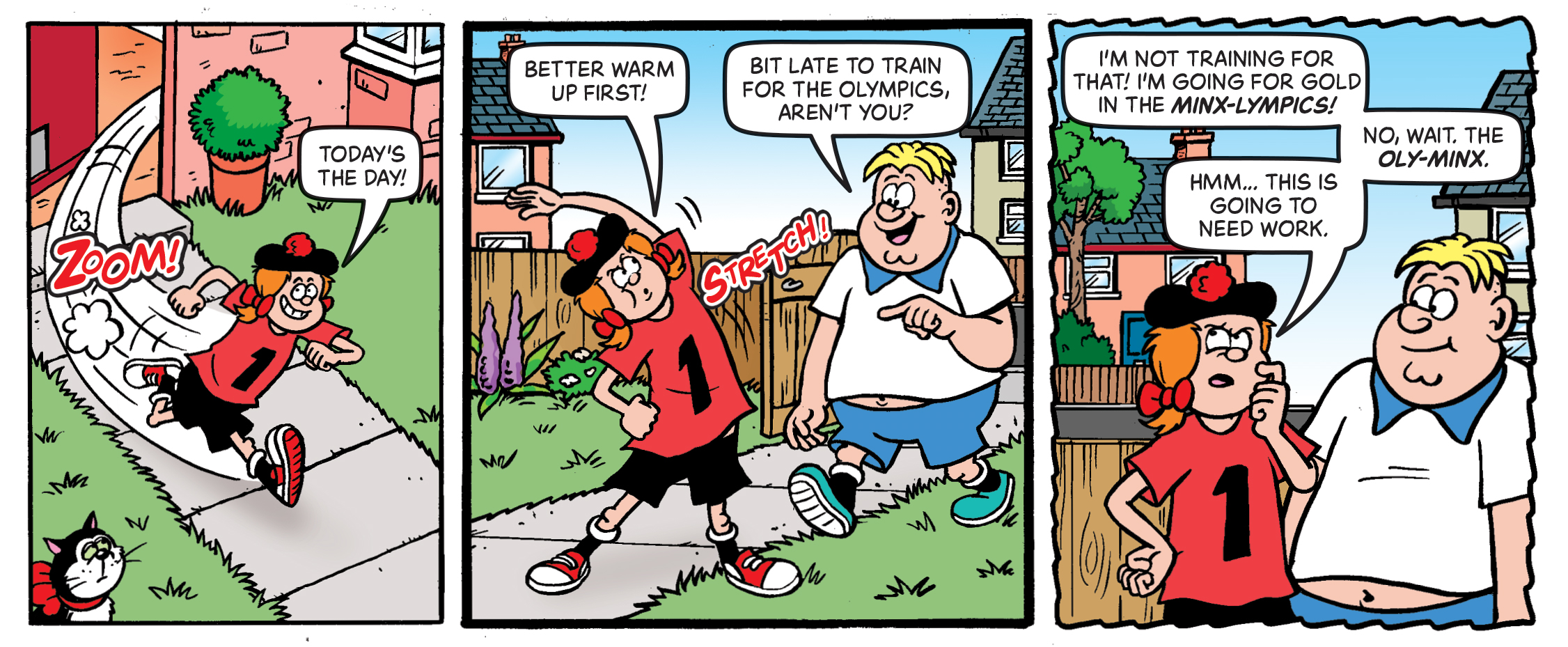 What's your favourite Olympic event?
Results
Any running race

0.2 %

Swimming

0.4 %

The dancing horse one

0.1 %

I can't decide between BMX or skateboarding

0.3 %
3. A bitter pill!
Gnasher has been at the vet – and it's Mum and Dennis's job to make sure he takes his medicine. But they've got to have eyes in the back of their heads or someone else will be having Gnasher's medicine!
What's the best thing about the vet?
Results
Seeing the kittens

0.6 %

The big scales that huge dogs get weighed on

0.2 %

All the leaflets

0.1 %

The shelves of pet food

0.1 %
4. All over the map!
Class 2B are still at Camp Grizzly. Today they're learning how to navigate using maps – no satnav or GPS in Camp Grizzly! But there's one thing that the Bash Street Kids can always find – trouble!  
What's the best way to find where you're going?
Results
An actual map

0.2 %

A map app... or 'mapp'

0.2 %

Satnav

0.3 %

Have a guess

0.2 %
5. In the papers! 
Bananaman is front page news this week! He's been trapped in a newspaper by General Blight. He needs to get out or he'll end up as yesterday's news! 
What would you do if you were trapped in a newspaper for a bit?
Results
Have a look around in all the different photos

0.4 %

Become a Premier League footballer

0.2 %

Pretend to be a crossword clue

0.2 %

Have a nap

0.2 %
All this and more in Beano, in shops from 11th August 2021! Subscribe here to get Beano delivered to your home and receive an awesome free gift!