Mamma Mia Song Quiz
The Winner Takes it all? Can you beat the Mamma Mia Song Quiz?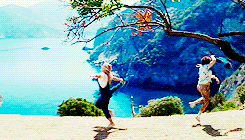 Mamma mia! Is the musical based on the hits of which band?
"Gimme gimme gimme…"
"Money, money, money"
In whose eyes have I never seen such sorrow (even though the wedding is tomorrow?).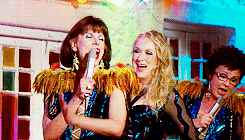 "Super trouper lights are gonna find me"
"If you change your mind"
What does Voulez-Vous mean in English?
"The gods may throw..." What?
S.O.S. You needed some urgent help with this quiz! (S.O.S. is a song by ABBA btw)
I have a dream that one day you will be an expert in Mamma Mia! songs. For now though, you're pretty average.
The winner takes it all! You're a winner and you get to take it all. I'm not sure what it is, though. Never-the-less you leave with the knowledge that you are a Mamma Mia! expert.