Marcus Rashford Has Got a New Book Out and You Can Take a Sneak Peek Here!
You Can Do It: How to Find Your Voice and Make a Difference will be released in July 2022 and we can't wait!
This summer, Manchester United star and all-round hero Marcus Rashford will release his blam follow-up to the 2021 best-selling, award-winning book, 'You Are A Champion'!
'You Can Do It: How to Find Your Voice and Make a Difference' – released on July 21, 2022 through Macmillan Children's Books – is an inspirational guide for people who are interested in championing causes which are close to their heart, just like the football ace himself!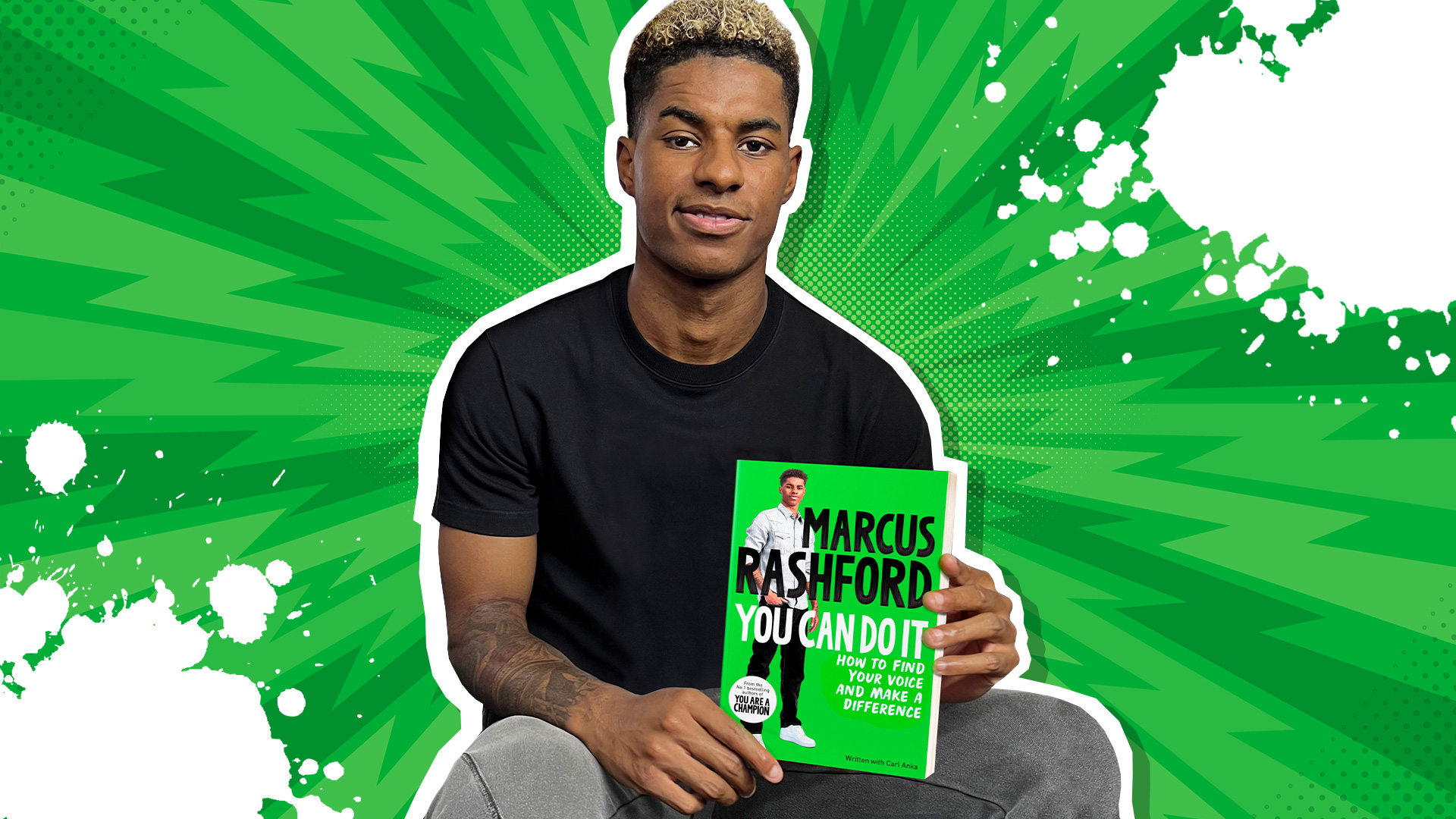 Remember that in 2020, Marcus campaigned to end child food poverty in the UK and persuaded the government to invest in a project which aims to eradicate child hunger. Following on from this, the football star formed a Child Food Poverty Taskforce and launched 'Full Time Meals' – a nationwide food education and cooking project designed to equip all children with a vital life skill, building confidence in the kitchen. With the food distribution charity FareShare, he's helped hand out over 130 million meals to the most vulnerable in our society, as well as raising £20 million in donations for the charity.
His new book, 'You Can Do It: How to Find Your Voice and Make a Difference', which was written with sports writer and You Are A Champion co-author Carl Anka, will reveal how the smallest changes can have the biggest impact. It also contains helpful advice from Marcus on the importance of teamwork, how to celebrate and champion difference, how to be kind to yourself and others, and how to use your voice to make a meaningful change for the better. The book will also include expert tips from social justice educator, Shannon Weber.
"It was important, ahead of pulling together the idea for 'You Can Do It: How to Find Your Voice and Make a Difference', that we spent a bit of time with children who had read 'You Are A Champion'," says Marcus, "understanding what they took away from the book and what tools we could still equip them with, so they are best prepared for adult life."
"I'm delighted to be collaborating with Marcus on another children's book," adds co-writer Carl. "The creative journey of 'You Are A Champion' was one of the most amazing things I've ever experienced, so when he floated the idea of another book I leapt at the chance. We want to build on some of the ideas and principles developed in the first book and hopefully create something to help young people foster their communities and go out and shape the world."
"This is about how you can use your voice to support others," continues Marcus. "I'm proud of the outcome, focusing on how we can best champion one-another, and view difference as a positive rather than a means to discriminate."