Video Quiz: Match the Celeb to the Sibling!
Can you guess your favourite celebrities just from seeing a picture of their brother or sister? Play now in this super tricky quiz!
How well do you know your fave celebs' family members?
Do you reckon you'd be able to guess the celebrity just from their brother or sister?!
Well, if you're confident then you'd better get your sibling wisdom up to speed because this quiz is super tricky!
In this video you'll be shown a picture of the celeb's sibling with the disguised celeb and then you'll have to guess who it is. Simples, right?
But before you get too confident, wait! Because you'll only have 5 seconds to try and work it out though, so you better be quick!
And if you've got siblings yourself, then you'll know how how badly they can behave, even when they're famous!
So what bad behaviour do siblings get up to? Well, it's stuff like this…
Pushing
When you've known your sibling so long, a bit of monkey business is always tempting – but no-one likes getting wet, so remember to behave!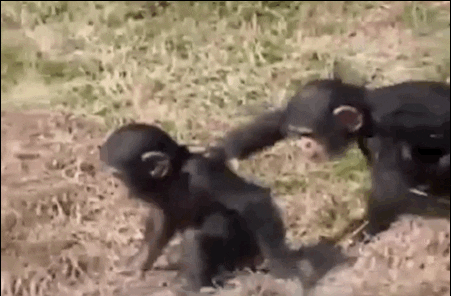 Squawking
Hey, we all know – when you've got a sibling, it's easy to get in a flap but try not to get in a fish-fight with those you love – it's just not worth it!