20 Interesting Swamptastic Shrek Facts
Check out these swamptastic facts about everyone's favourite ogre!
Since Shrek first appeared on our screens in 2001 he's become one of the most beloved ogres of all time! And er, one of the only ones! Here are 20 swamptastic facts about our favourite green guy that you never knew! Which one is your favourite?
1. Shrek is based on a book
The first film is based on a book from 1990 by William Steig, an artist and illustrator. The original story is about an ogre who leaves home to seek his fortune, and in the book Shrek can also breath fire! Steig died aged 95 in 2003, so he lived long enough to see his character come to life!
2. Shrek's accent was originally going to be Canadian
Shrek was originally going to have a Canadian accent like his voice actor Mike Myers, but roughed up a bit to sound more 'ogrish' Eventually however, Mike, who has Scottish ancestry, decided he wanted to go with a Scottish accent, and thus Shrek's unique voice was born
3. Mike Myers's love speech was real
At the end of the first movie, when Shrek tells Fiona he loves her, Mike Myers actually recorded the lines opposite his real life wife, in order to make them sound authentic. So when he says he loves her, he really means it! Aww, what a romantic!
4. Bill Murray could have played Shrek
In early drafts, the story was very different. It was going to be hand drawn, not computer animated, Bill Murray was set to play Shrek and Steve Martin would play Donkey. Also, Fiona would have been an ogre for the whole film, which totally changes the story!
5. Shrek was meant to look very different
Early drafts of Shrek show him looking a lot more...ogry, with a red nose, long tiny ears, missing teeth and er, sandals? He looked much goofier and much less like the Shrek we all came to know and love. Lucky they made those changes!
6. Shrek is almost 8 foot tall
Shrek is about 7-8ft tall, which is taller than most humans, although the tallest man ever was recorded was 8ft 11'! Shrek's height and strength are some of the reasons why no one pushes him around, and he makes Lord Farquaad look even tinier!
7. Mike Myers was never meant to be Shrek
The role of Shrek was actually written for Mike's friend and fellow SNL star, Chris Farley. Sadly, Farley died soon after production started, but there are recordings of him doing some of Shrek's dialogue. It's weird to think of anyone else as Shrek, but it nearly happened.
8. Shrek is a German word
The name 'Shrek' comes from the German word 'Shreck' which means 'fear' or 'terror'. It's also the name of old Hollywood actor Max Schreck, who famously played the scary vampire Orlock in the film Nosferatu in 1922. But let's face it, our Shrek isn't actually very scary, just a bit grumpy.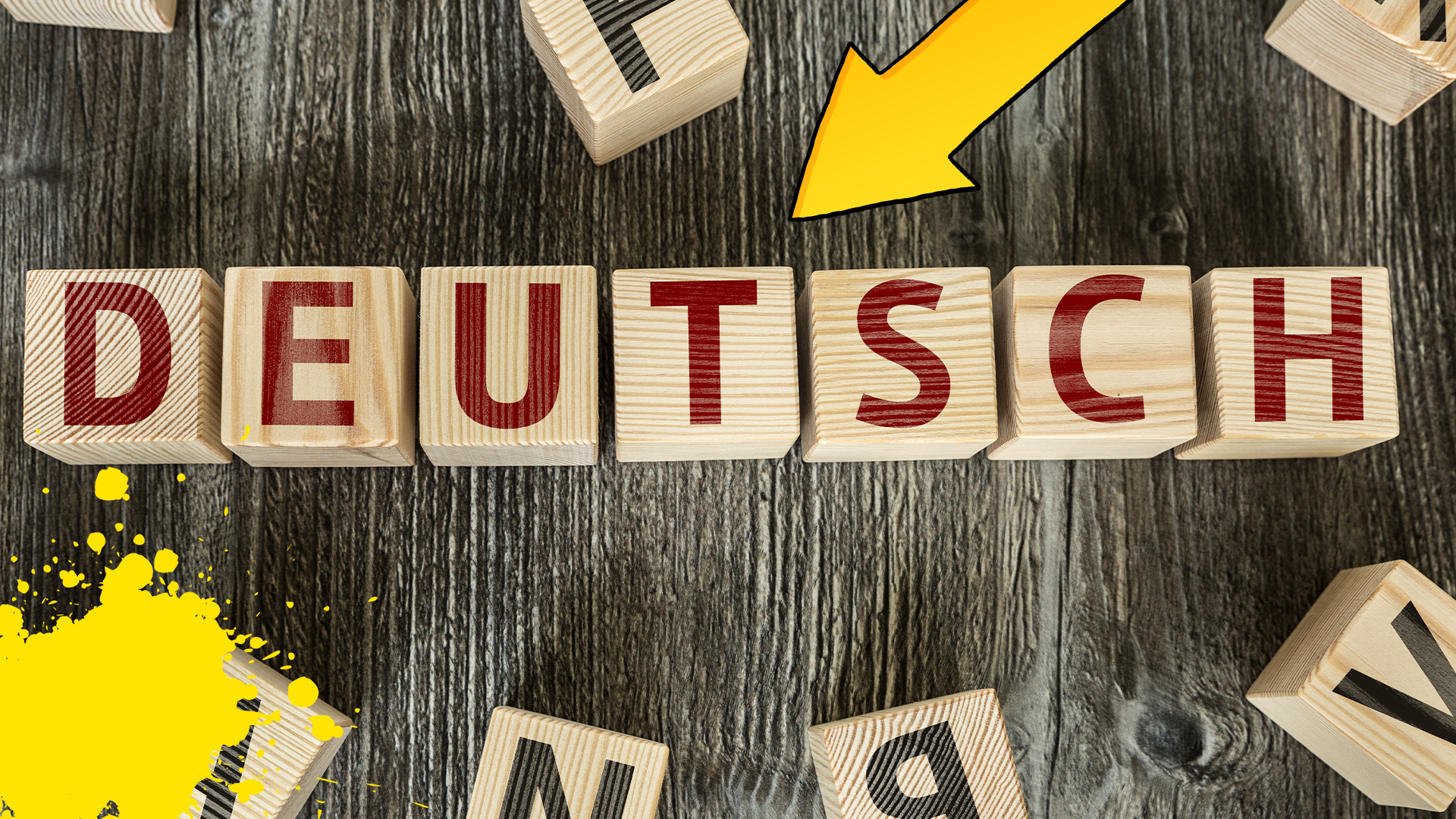 9. Mike Myers said yes because he loves fairytales
After Chris Farley passed away and Mike Myers was given the role, he decided to take it because of his own memories of fairytales. According to him his mother, who was an actor, would mess around when telling him bedtime stories and give all the characters funny voices. It was this experience that inspired Mike Myers to take up the role.
10. Shrek didn't always live in a swamp
Early designs show several different ideas for where Shrek would live. These included a rubbish dump near a village called Wart Creek, and then with his parents, where he apparently kept rubbish and rotting fish in his bedroom. That wouldn't really have worked with the whole 'lonely and misunderstood' angle, so luckily Shrek eventually ends up in his beloved swamp, and to be honest, we can't imagine him anywhere else.
11. Shrek has a Hollywood Star
You might think its just real people who can get Hollywood stars, but fictional characters can have them too! Shrek was given a star on the Hollywood Walk of Fame in 2010, and Mike Myers made a speech for the occasion. You can go and visit it in LA!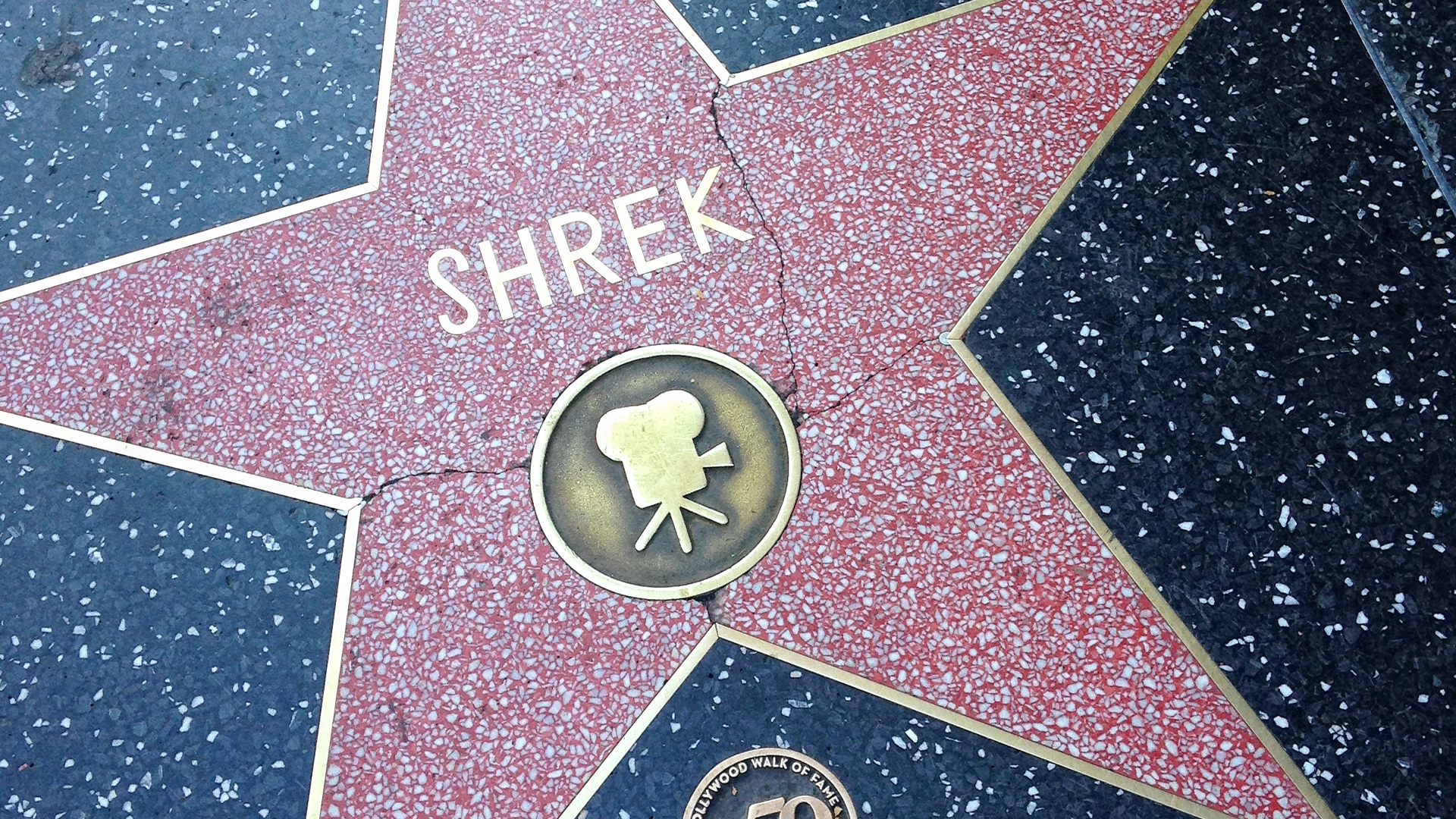 12. Shrek is a videogame character
Shrek is a playable character in several different video games, including Tony Hawke's Underground 2, Madagascar Kartz and Dreamworks Super Star Kartz. There are also several Shrek videogames which tie in with the films!
13. Nicholas Cage didn't want to look like an ogre
Yes, Nicholas Cage was one of the original choices for the voice of Shrek, but he turned it down for a surprising reason...he didn't want to be an ogre! Cage felt that playing an ogre wouldn't be very attractive, so he said no! Of course, Nicholas cage has never played any other crazy characters who look a bit weird...
14. Shrek was going to be real
Well, not real, but live action mixed with CGI. So Shrek would be CGI but human characters would be, er, human. They even started working on this concept, but test audiences didn't really take to it, and that's why we ended up with the classic CGI film we all remember today. It would've been kinda weird if Shrek was animated and Fiona was human!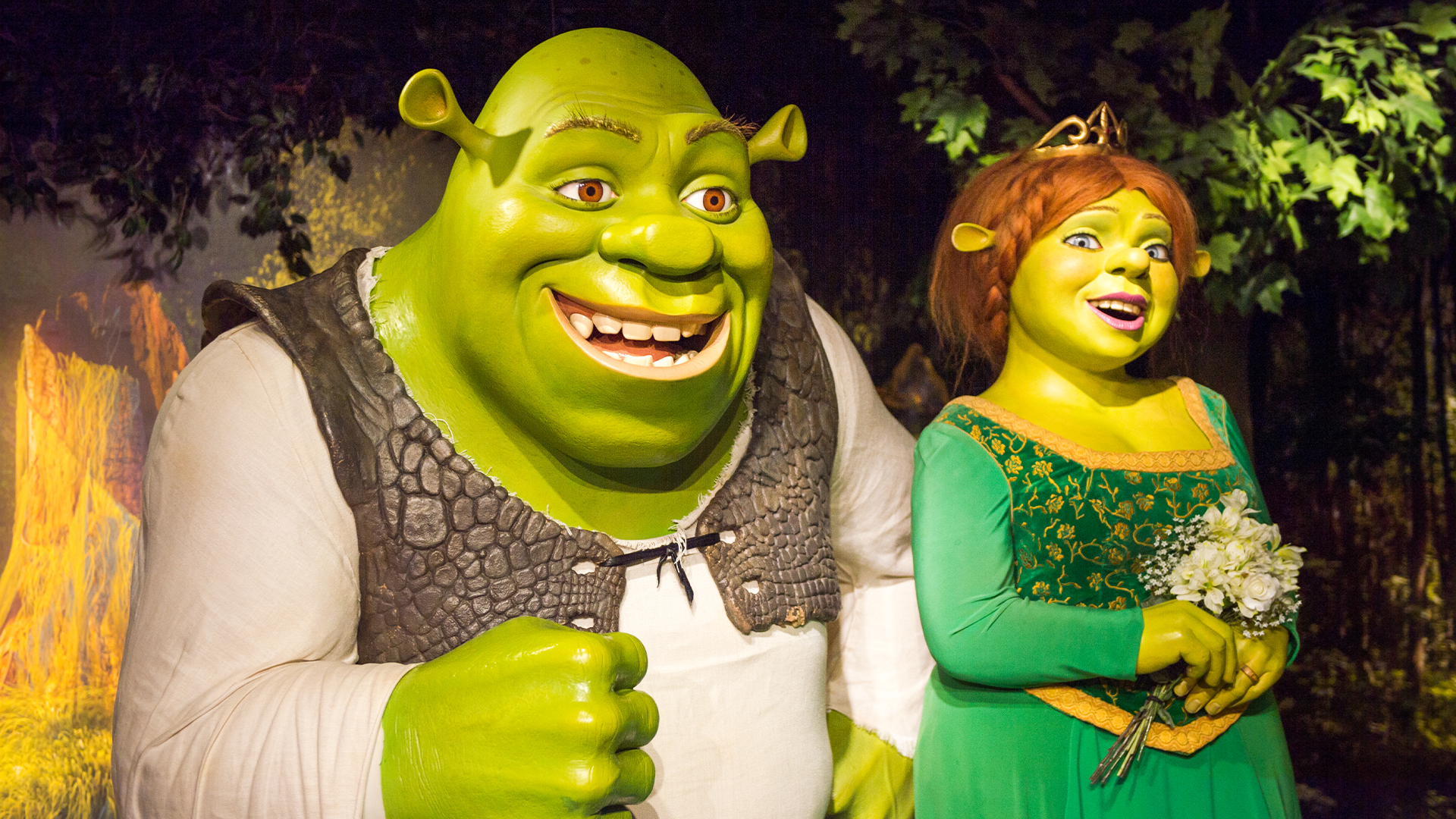 15. Shrek is rumoured to be based on a real person
Supposedly, Shrek's look was actually modelled on a real person, specifically, French boxer Maurice Tillet, who was famous in the 1930's and 40s. Tillet had a disorder which gave him bigger hands, feet and face than usual, although he was only 5 ft 9'. It's not hard to see that his similarity to Shrek is entirely plausible, though it's never been confirmed. Tillet wasn't green though!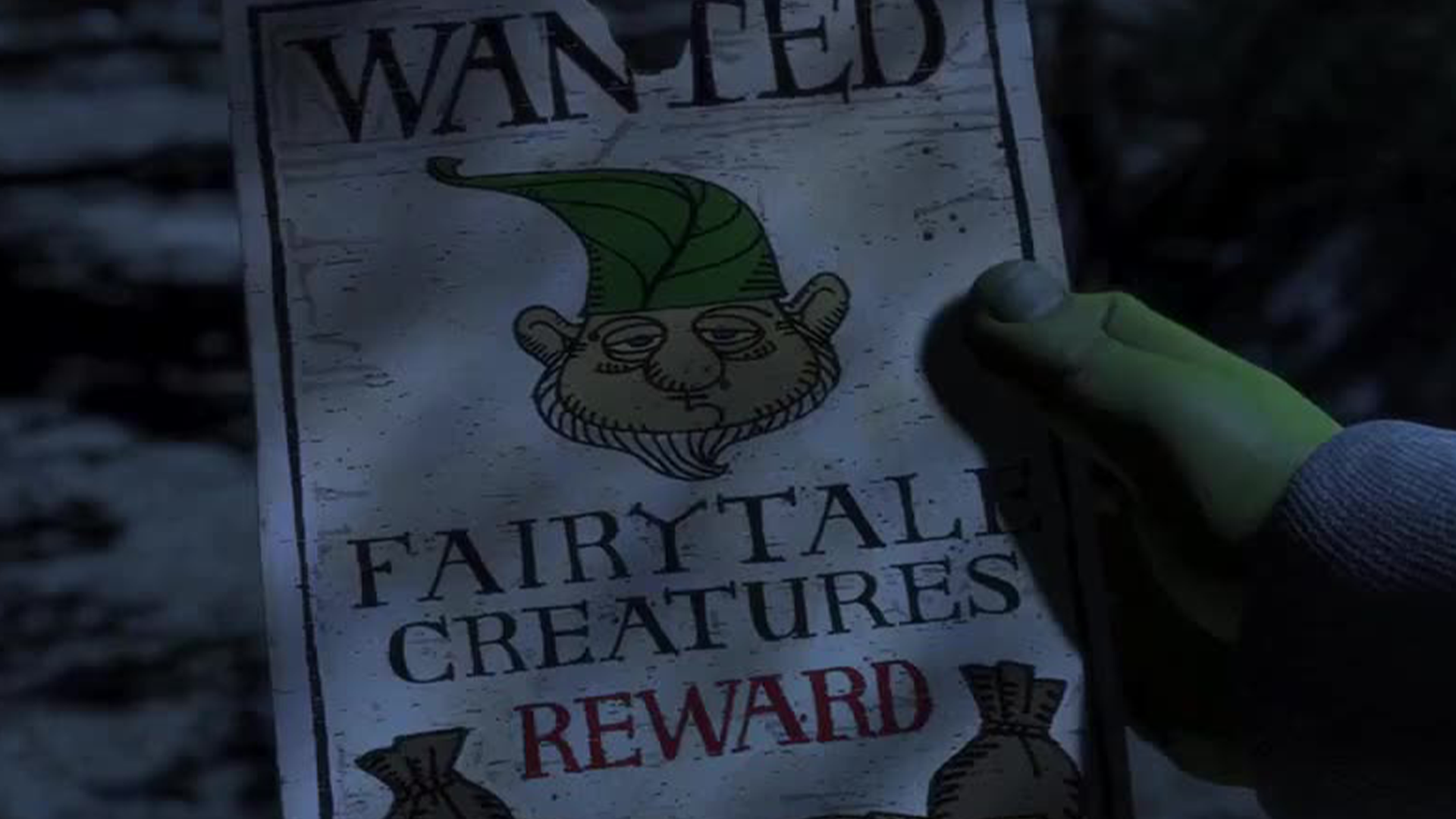 16. Shrek's dad tried to eat him
In Shrek The Third, Shrek claims that his dad tried to eat him on numerous occasions when he was asleep! This is why Shrek is nervous about becoming a dad himself. You may think your dad's feet smell, but at least he's (hopefully) never covered you in barbecue sauce and tried to eat you!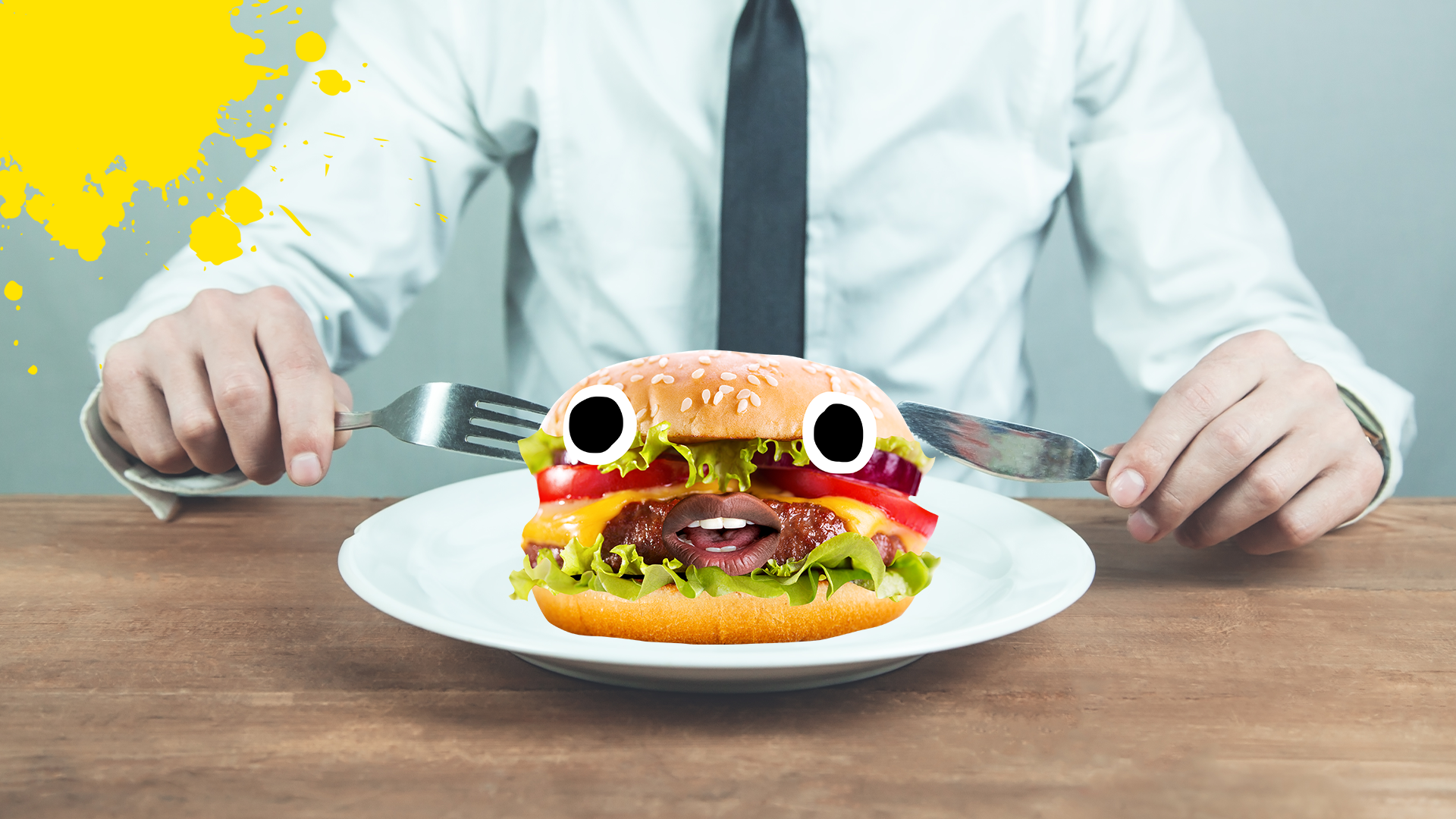 17. Shrek has appeared in other places
Apart from being in his own films, videogames and musicals, Shrek also pops up in other Dreamwork films, including in the form of a medal in Monsters Vs Aliens, and a Rocky and Bullwinkle short in 2014. Apparently he was also meant to appear in Guardians of the Galaxy, but Mike Myers couldn't make it in the end.
18. He might be the most famous ogre
If you think of ogres, you probably think of Shrek first. But he's not the only ogre to make it big. Legends and stories about ogres have been around for thousands of years, and they appear in all sorts of places around the world. Famous ogres (sometimes interchangeable with giants) include the ogre from Puss in Boots, Grendel in the epic poem Beowulf, and Polyphemus, the one-eyed giant in the Odyssey. We'd much rather hang out with Shrek than any of them!
19. Shrek saved DreamWorks
Before Shrek came along, DreamWorks was struggling to find its identity as a studio. Shrek's mix of humour, parody and pop culture references made it famous and helped DreamWorks to thrive and make more films with the same mix of fantasy and comedy, including How to Train Your Dragon and Kung Foo Panda. Thanks Shrek!
20. Shrek doesn't have a last name
Well, he might do, but it's never mentioned! He's just 'Shrek'! After Fiona marries him, she supposedly takes his surname, but she's never referred to by it. Maybe she's just 'Mrs Shrek'? During the first film, Shrek is only called 'Shrek' by Donkey and Fiona, everyone else just calls him 'ogre'. This is to show that Fiona and Donkey really care about him!