Summer Special 2018: Sneak Peek
What are the Beano kids up to this summer? Find out, in this sneak peek at the first pages of the 2018 Summer Special!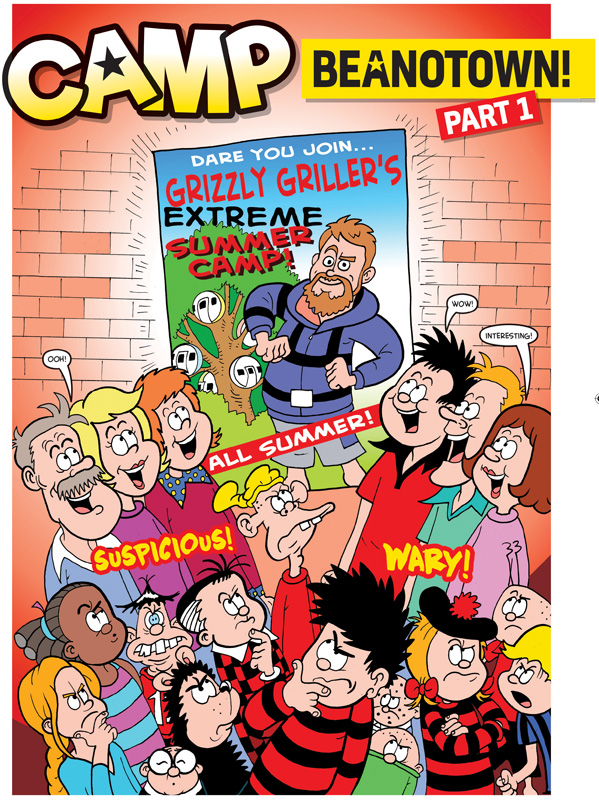 Grizzly Griller's Summer Camp!
This camp sounds awesome, looks amazing, and it would give the parents some piece and quiet! What could possibly go wrong?
Page 1 - 3
Page 4 - 6
Want to hear Dennis's awesome story and find out what happens at Summer Camp? 
Pick up your own copy of this year's Summer  Activity Special of the Beano comic!