YouTuber Books | Which Ones Are The Best?
YouTuber books are everywhere - check out the very best ones!
The Amazing Book is Not on Fire – Dan and Phil
Dan Howell and Phil Lester offer fans the chance to see inside their minds with a book packed full of diary entries, stories and a lesson on how to draw cat's whiskers! If you've always struggled with putting the finishing touches to a drawing of a cat's face, this is the book for you!
Girl Online – Zoella
This is one of the most famous YouTuber books. Zoe Sugg took time out of vlogging about fashion to write a novel about Penny Porter, a teenager who films her thoughts for the internet. When Penny moves to New York, she meets a guitarist called Noah. We can't say any more because we don't want to spoil the story for you, do we? 
Life with a Sprinkle of Glitter – Louise Pentland
Louise has kindly split her book into 4 sections: Glitz, Create, Need to Knows and All About Love! She offers life advice, stories and tips in 256 helpful pages. Thanks Louise!
Undercover Princess – Connie Glynn
In the first part of The Rosewood Chronicles, Corrie the story of a fairytale-obsessed 14-year-old called Lottie Pumpkin who pretends to be her roommate Crown Princess of Maradova, Ellie Wolf. She discovers what being a member of royalty is really like in a "thrilling world of secrets, parties and politics". Will she have a happily ever after?
Max and Harvey (in a book) – Max Mills, Harvey Mills
After becoming Musical.ly stars in 2016, Max and Harvey kept a record of all the exciting things that happened to them. If you want to know about their CBBC show, what it's like to go to America or what Max's favourite vegetable is (it's not a carrot), then look no further! 
Trayaurus and the Enchanted Crystal – DanTDM
DanTDM is one of the most popular YouTubers ever! His best-selling book is a science-fiction graphic novel, which tells the story of a mysterious crystal and a villain called Denton who wants it for his own evil plans. Will Trayaurus and DanTDM save the day?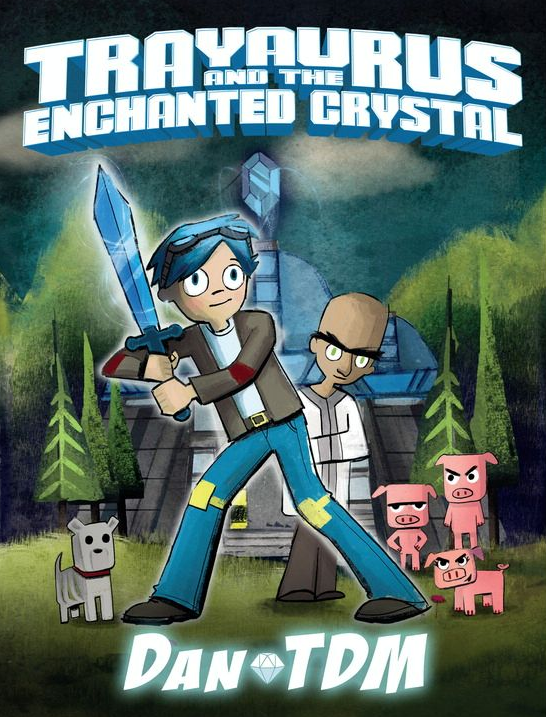 Kid President's Guide to Being Awesome – Robby Novak, Brad Montague
Are you awesome but want to up your game? Don't worry as YouTube sensation Robby Novak is on hand with lists of step by step of amazing ideas to make the world a better place. 
Fun Science: A Guide to Life, The Universe and Why Science is So Awesome – Charlie McDonnell
Charlie McDonnell's rise to YouTube fame all started with a video about a cup of tea. This book is not about boiling kettles. It is, as the title hints at, a look at space and everything in it. Which is pretty awesome. What's even more awesome is that he's packed it into 256 pages. Good work, chap!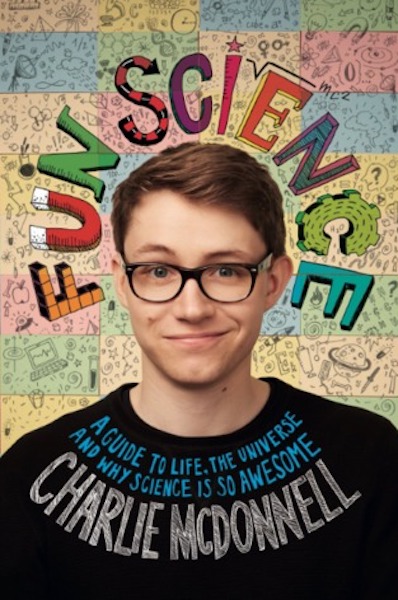 Ryan Higa's How to Write Good – Ryan Higa
Ryan Higa is an internet star who has had the 'Most Subscribed to Channel on YouTube' spot many times. How To Write Good is basically his life story and YouTube channel in book form, bursting with cool pictures and illustrations. And lots of words, obviously.
Caspar Lee – Caspar Lee and Emily Riordan Lee
Caspar Lee's book is a little different to the rest on the list as it was partly written by his mum! "Let me tell you now that 98% of it is total lies! Just remember only the bits that make me look good are true," says Caspar. Would his mum do that? We don't think so. Find out embarrassing stories from his childhood and all that good stuff!