The Menace Test No. 3933
Try out this week's rootin' tootin' Beano quiz!
Can you win this duel of wits?
How does Roger hide from angry Dad?
What does Rubi use to fix the vacuum cleaner?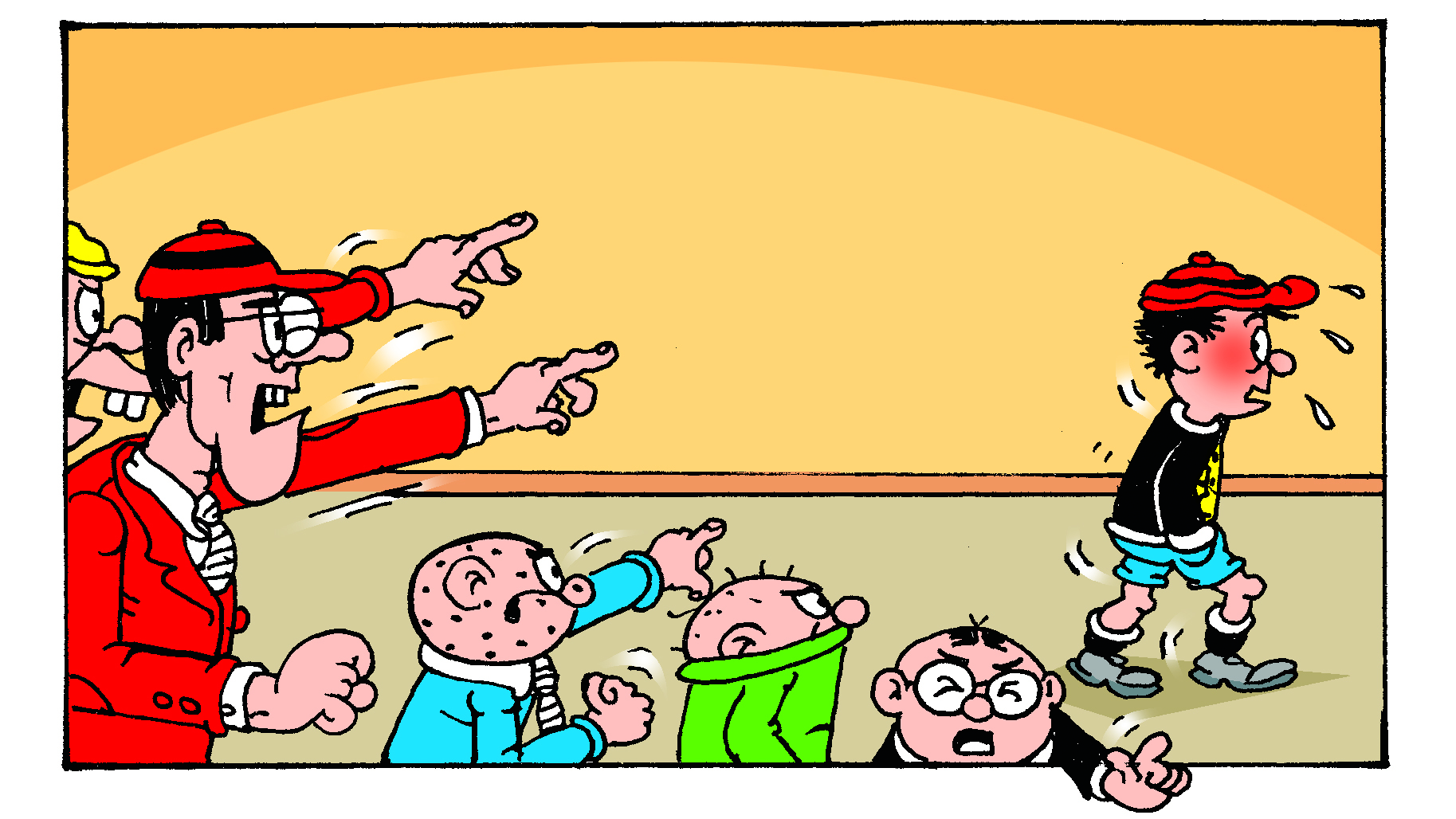 What do the Bash Street Kids do with their homework?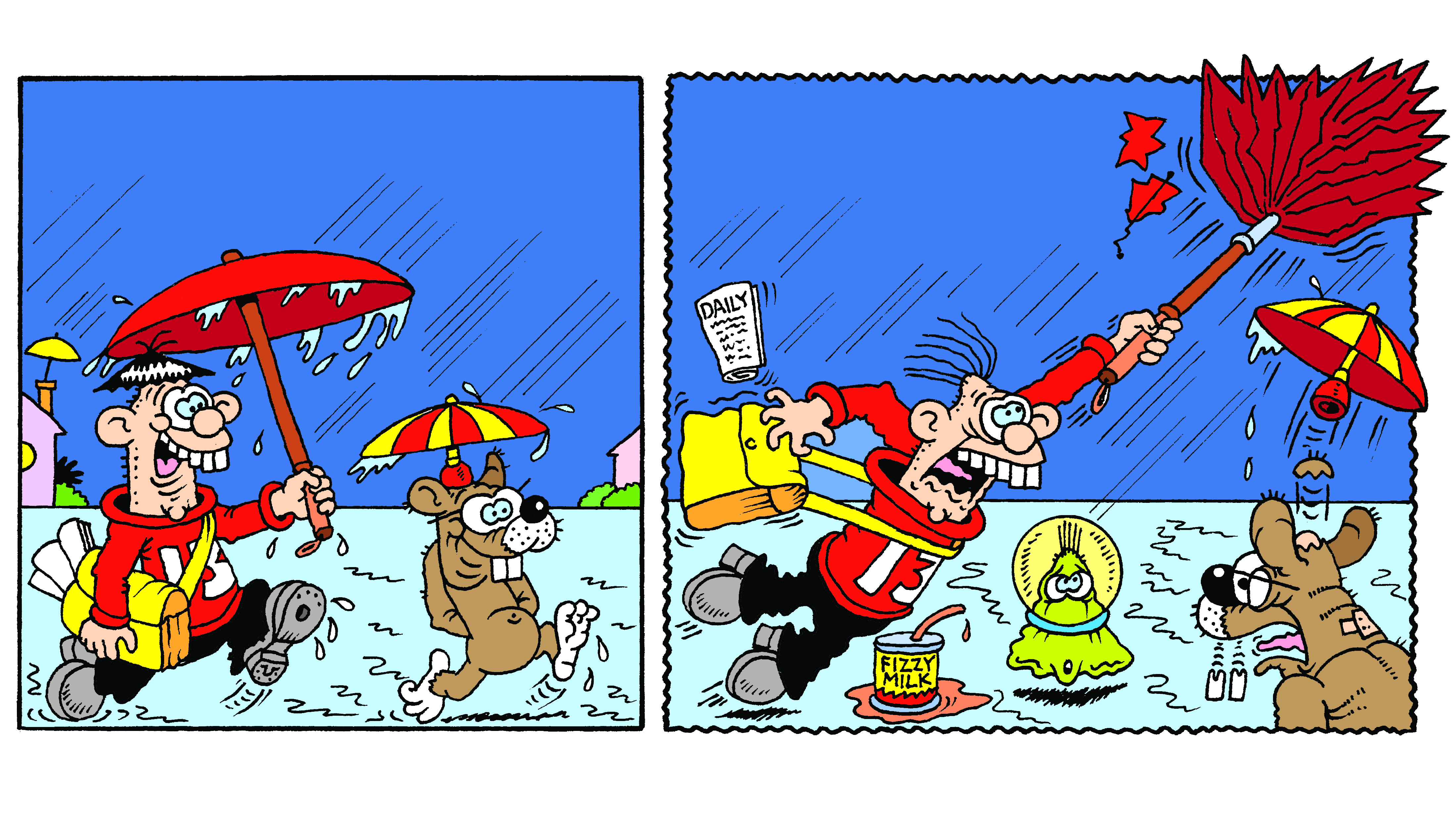 How many poor brollies did James destroy?
What does Bananaman tie to his arms to battle Doctor Gloom?
What pattern is on the biscuit tin?
Why didn't JJ want to touch the ground?
No Beano! Flip through those pages again and see if you can do better!
You really know your stuff - or you're really good at guessing!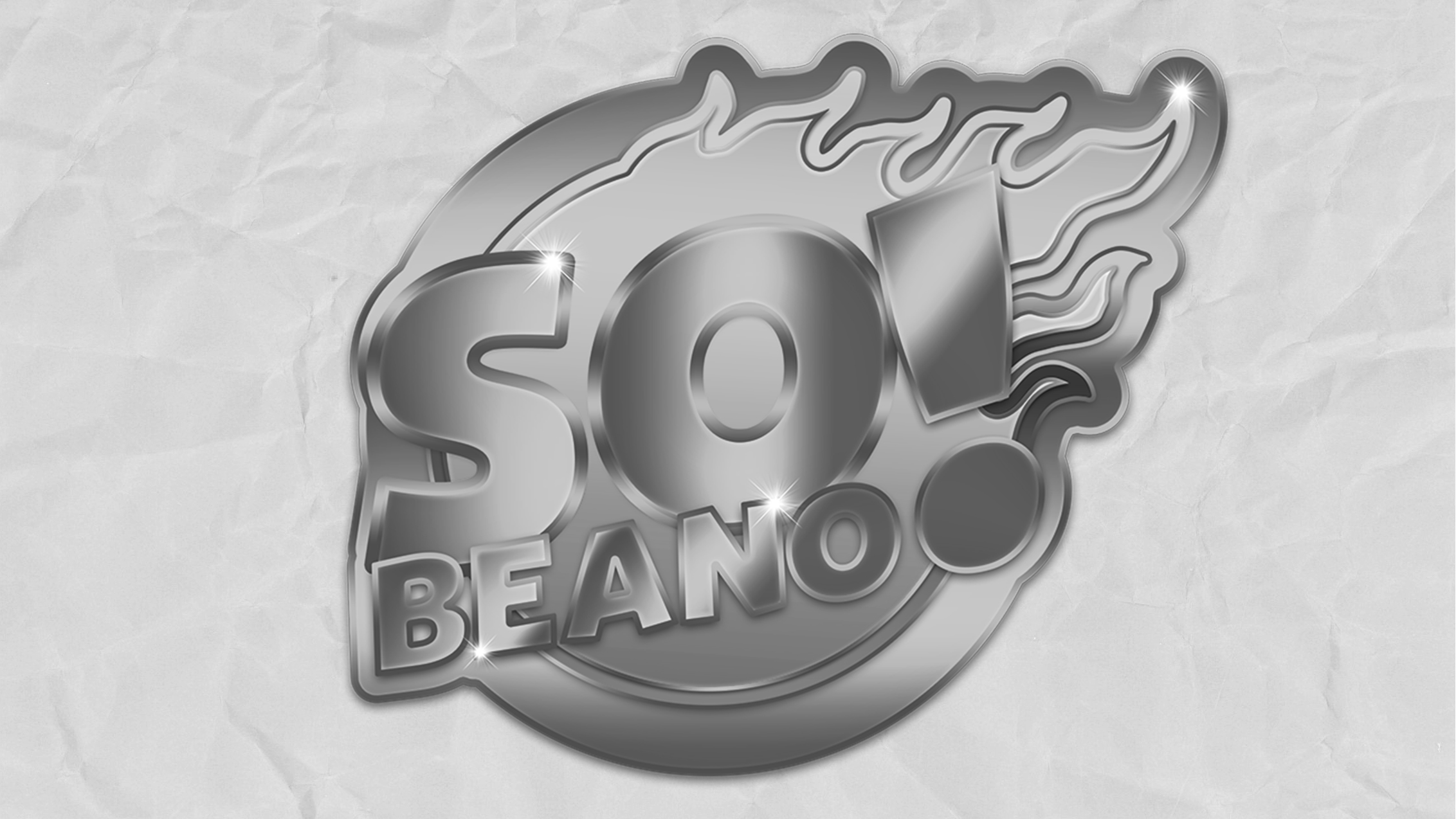 That's a pretty perfect score! Keep on being SO BEANO!