Merry Chickmas Everyone! The Rubber Chickens Have Landed
We're the Rubber Chickens and we've taken over Beano.com – because the humans working here just don't get Christmas
Merry Chickmas Everyone! The Rubber Chickens Have Landed
We're the Rubber Chickens and we've taken over Beano.com – because the humans working here just don't get Christmas
Cluck! Squawk! Cock-a-doodle-do! (That's chicken for 'hello', by the way).
We're the Rubber Chickens and we've taken over Beano.com – because the humans working here just didn't get Christmas. I mean, they didn't even have a proper tree – just a cactus with a santa hat.
But as everybody knows, no-one loves the festive season than rubber chickens so luckily for you lot, we've kicked the Beano staff out until January and until then – we'll be running the show!
That's right, we'll be bringing you a Beano Christmas: Chicken-style, which means you're guaranteed an egg-cellent time! (Sorry, we love cracking egg jokes. See? Just did it again!).
Anyway, we've got loads of fun stuff and awesome prizes to keep you hen-tertained, so you'll never be bored at Beano while we're around.
But before diving in to some fun stuff, you should meet the rest of the gang…
Mary Quizmas
I'm Mary and I love quizzes. I'm pretty smart, really, not like the rest of these silly chickens. Do you reckon you're as clever as me? Visit my quiz page to test yourself!
Macaulay Cluckin
I love movies so much, I make my own shows on Netchicks with help for my Chicken pals. Come and check out some of our stuff!
Nin Hendo
I'm all about gaming and love messing around creating funny digital creations – like the Chicken Keyboard!
Chris Cracker
Cluck! I'm the Cracker joke queen! I love a good cracker joke, me. Why did the rubber chicken cross the road? Come to my jokes page to find out!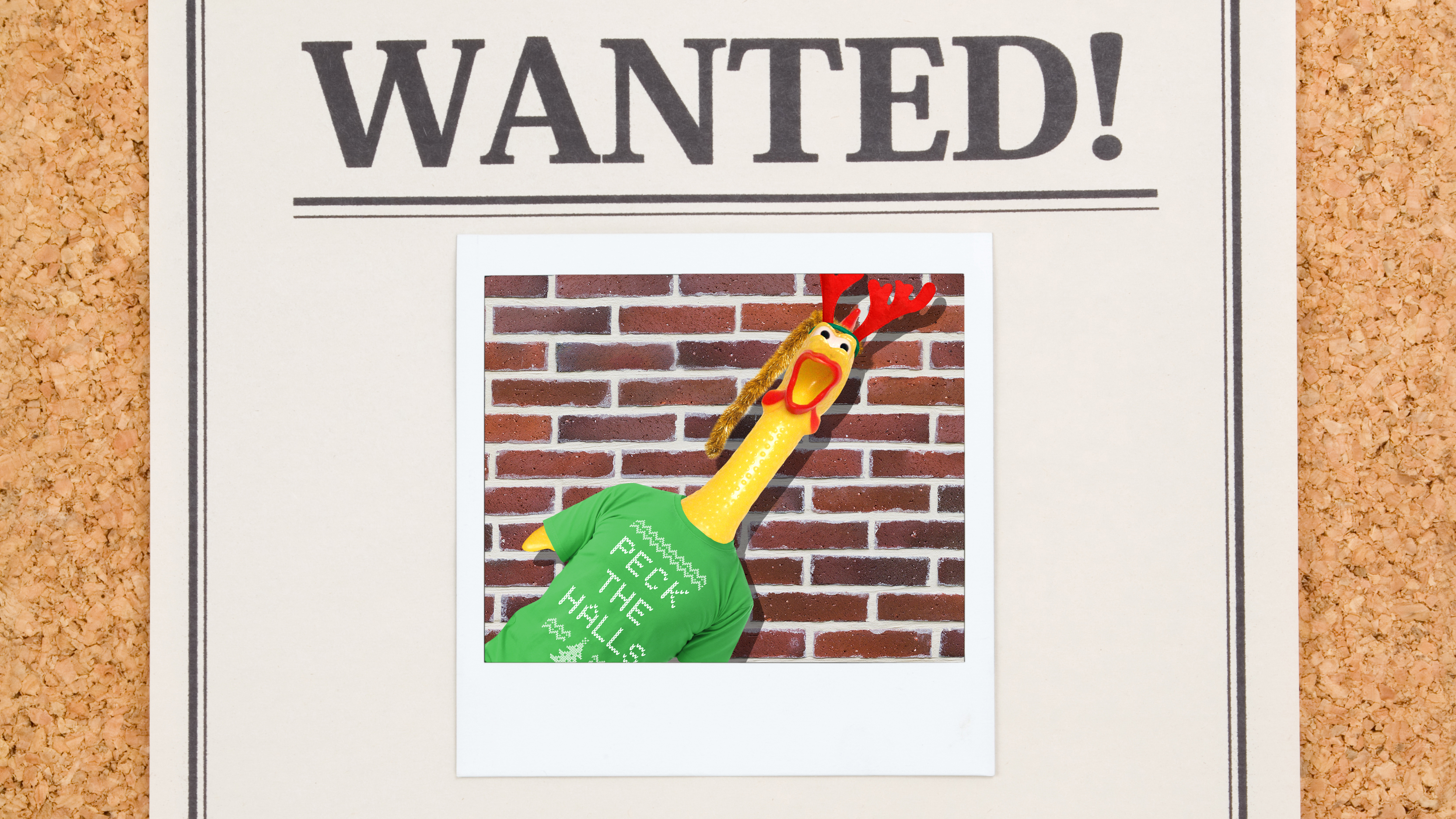 Fi Lynn Clucky
Prizes, prizes! I just love giving things away! Er, what do want? I've got awesome Beano goodies. You can win your own virtual chicken! And you could even win a PS4! 
Father Chickmas
I'm the leader of the flock, honestly. I know it looks like us chicken don't know what's going on, but we've got a plan – and that plan is: CHRISTMAS!!!