The Ultimate Disney Christmas Quiz 2022 for Kids!
How well do you know these classic Disney movies? Test your film skills with this extra-tricky Chrimbo-quiz!
Let's face it, you'll be watching at least a few Christmas films this year, and some of them will probably be Disney Christmas movies.
Disney have been making Christmas movies since the 1930s and has made over 60 in total, including some real Christmas-crackers like The Muppet Christmas Carol (based on Charles Dickens' novel, hint hint), Frozen, The Polar Express, The Lion the Witch and the Wardrobe, Home Alone 1 and 2 and The Santa Clause! But wait, there's myrrh Disney Christmas movie trivia to sink your teeth into… Did you know in the original Christmas Carol book, there was only one Marley: Jacob Marley, but in A Muppet Christmas Carol there are two?! 
Also, did you know Disney remade Home Alone for Christmas 2021, it's called Home Sweet Home Alone, is on Disney + and has a similar story to the original. But it doesn't star Macaulay Culkin's Kevin McAlister character. Instead of going to Paris, the family travel to Tokyo, Japan!
We didn't fit all 60 Disney movies in this 10 question quiz but we did cover some blam movies like Frozen, Santa Clause and The Muppet Christmas Carol! But how much do you know about your favourites? Take our quiz to find out! Yule love it!
For 100s of Christmas quizzes, head to our Christmas quiz hub page!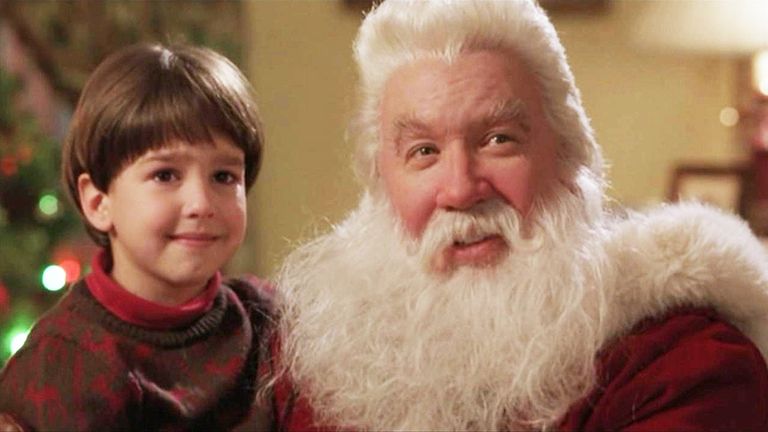 How many Santa Clause movies are there?
What is A Christmas Carol  based on?
In Nightmare Before Christmas, what is Jack Skellington also known as?
What's the name of this character from Frozen?
The original Aladdin is a Christmas film. True or false?
Which of these is NOT a line from Let It Go?
Who is this blue, long-nosed furry character from a Muppet's Christmas Carol?
Here's a tricky one. Which of these Christmas movies was NOT made by Disney?
In the Santa Clause movies, why does Scott end up becoming Santa?
In Beauty and the Beast:  The Enchanted Christmas, what does the Beast think about Christmas?
Eeek - not a Christmas fan then? Try another quiz!
Pretty good - but you can do better! Try another quiz?
Good job! You know your stuff! Try another quiz?
Wahoo! High score! Amazing!