JoJo Siwa: 4 Facts You Need to Know!
The vital JoJo Siwa facts you need to know! Why is JoJo Siwa famous? How many bows does JoJo Siwa have? Get to know the girl behind the bows!
1. JoJo originally became famous from starring in reality show Dance Moms!
The show followed JoJo and others taking part in national dance competitions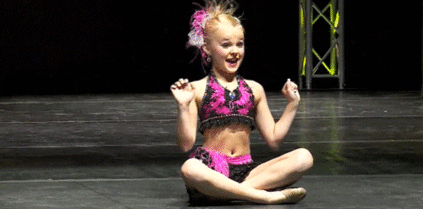 2. JoJo's nickname was JoJo with the Big Bow because she always had huuuuge hair bows!
Ever wondered how many bows does JoJo Siwa have? She has over 800 bows and now everyone is wearing them!
3. She was first on TV when she was a baby in a floor advert!
4. She loves onesies, backpacks and her dog. Awwww!