Easter Egg Funny Facts: True or False?
How much do you know about those tasty Easter eggs? Take this quiz and test your Easter trivia knowledge!
Test your knowledge of Easter facts with Beano's epic quiz!
Sill want more Easter trivia? Check out the rest of our quizzes, starting by finding out what how you eat your Easter eggs says about your personality!
Good luck!
500 million Cadbury Creme Eggs are made each year. 
The world's biggest Easter egg was made in Aberdeen and measured 20 metres high. 
The first chocolate Easter egg made in 1873.
Before chocolate eggs, people used to give each other actual rabbits as gifts.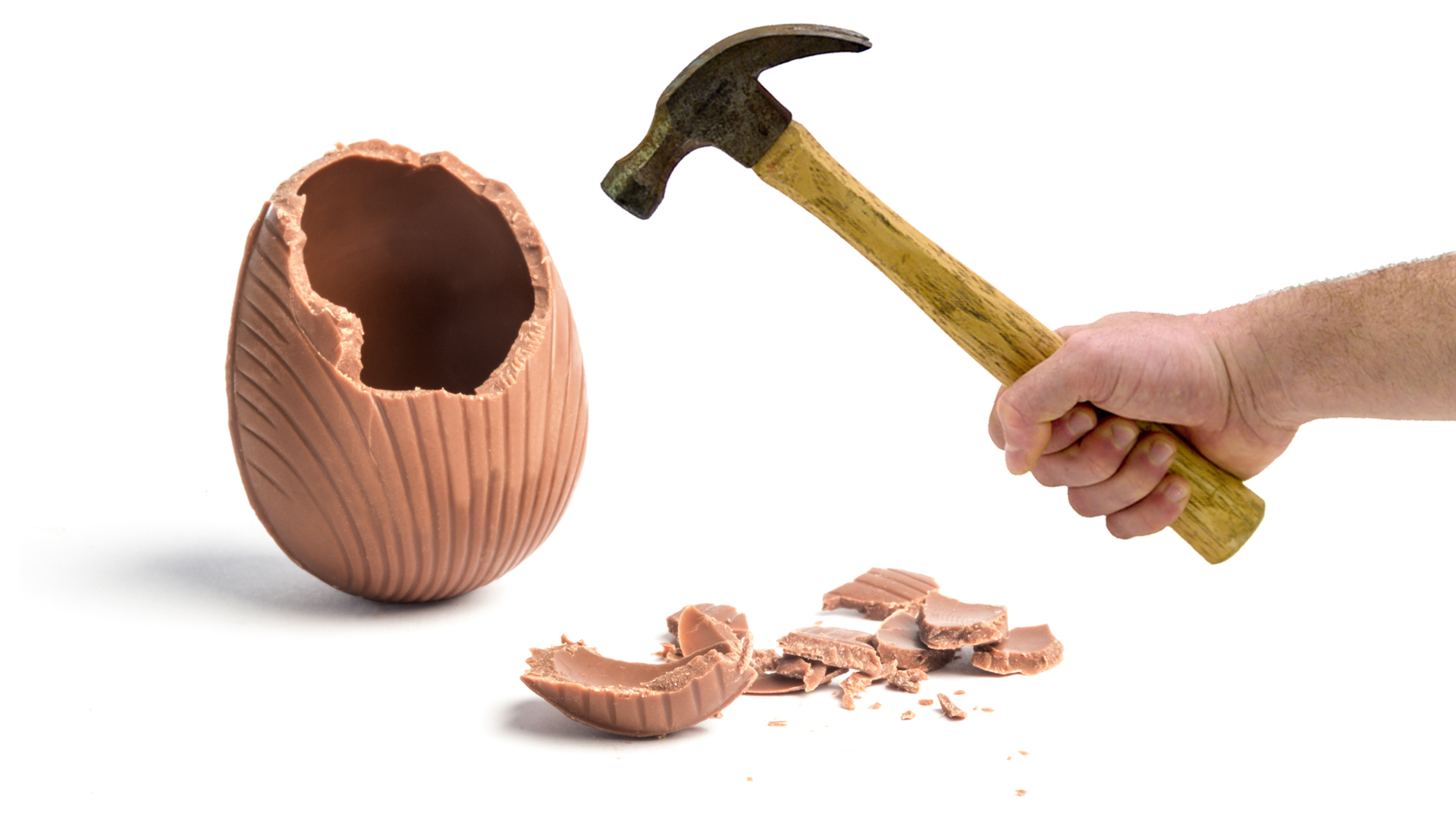 Easter eggs have patterns on them to make them extra fancy.
89% of children have admitted to having a sneaky piece of Easter chocolate before the big day.
If you piled up all the Cadbury Creme Eggs, they'd be 10 times taller than Mount Everest.
When it comes to eating chocolate rabbits, 12% start with the ears.
4% start with the paws.
In 2007, a diamond-covered Easter egg sold for £8.9 million.
Oh dear! Were you distracted by the thought of eating a big Easter egg?
Good stuff! Why not have another go and try to get an even bigger score? We believe in you!
Great work! You certainly know a lot about Easter eggs!
Egg-cellent! You're an Easter egg trivia boss, aren't you? Have a small piece of chocolate to celebrate!