10 Water Park Facts You Might Not Know!
Do you love water slides and splashing around your local pool? Here are 10 amazing facts about the wonderful world of water parks!
After Phil E.S. Dogg's fun-packed visit to Beanotown's swimming pool, he wanted to know about waterslides and water parks around the world. Here's what he discovered and is currently making plans to visit even more in the near future!
1. The first waterslide was invented almost 100 years ago!
Herbert Sellner came up with the Water-Toboggan slide idea in Minnesota in 1923. People would go down a slide on a piece of wood and land in the water. He also invented a fairground ride three years later called the Tilt-A-Whirl, which is a bit like a waltzer. Lovely stuff.
2. The longest waterslide is over 1100 metres long!
This slide is in the Escape waterpark on the Malaysian island of Penang. It has a 70 metre slope and the ride – which lasts for three minutes – goes through a jungle! The slides at Beanotown pool last a few glorious seconds.
3. Florida loves waterslides!
Florida has the most waterparks in all of the United Staes of America: 103! With a population of 21.2 million people, that's one waterpark per every 205,825 people! Beanotown has just the one swimming pool.
4. Hawaii has just a few water parks!
The island paradise known as Hawaii has only a handful of water attractions. It's main water park is Wet'n'Wild, which can be found in Kapolei, Oahu. It doesn't seem like a lot for a sunny island, but to be fair, it's surrounded by miles of crystal clear sea.
5. The biggest pool is in Chile!
A hotel in Algarrobo, Chile boasts the the world's largest swimming pool. The pool at the San Alfonso Del Mar Resort is the size of nine football fields, and filled with 300,041,940 litres of water to fill. We hope they have a hose or something. The pool in Beanotown is much, much smaller.
6. The largest wave pool in the USA is in Orlando, Florida!
We told you Florida can't get enough of outdoor swimming pool fun. The Typhoon Lagoon is at Disneyworld and offers six foot waves! The only wave in Beanotown's pool is from Dennis' mum, Sandra.
7. Morgan's Wonderland was specially built for people with disabilities
Morgan's Wonderland is a non-profit wheelchair-accessible water park in San Antonio, Texas. It was created by Gordon Hartman in 2010, and was inspired by his daughter Morgan. Visitors with special needs are given free entry, while family and carers pay a small admission fee. Waterproof wheelchairs are available to rent completely free. How blam is that?
8. WaterWorld in Stoke has the UK's biggest waterslide!
The Thunderbolt is the UK's first trapdoor waterslide, where you're dropped into a flume! With speeds of 25 miles per hour, this ride is not for the faint of heart but seems like almost too much fun!
9. Brazil has the tallest waterslide in the world!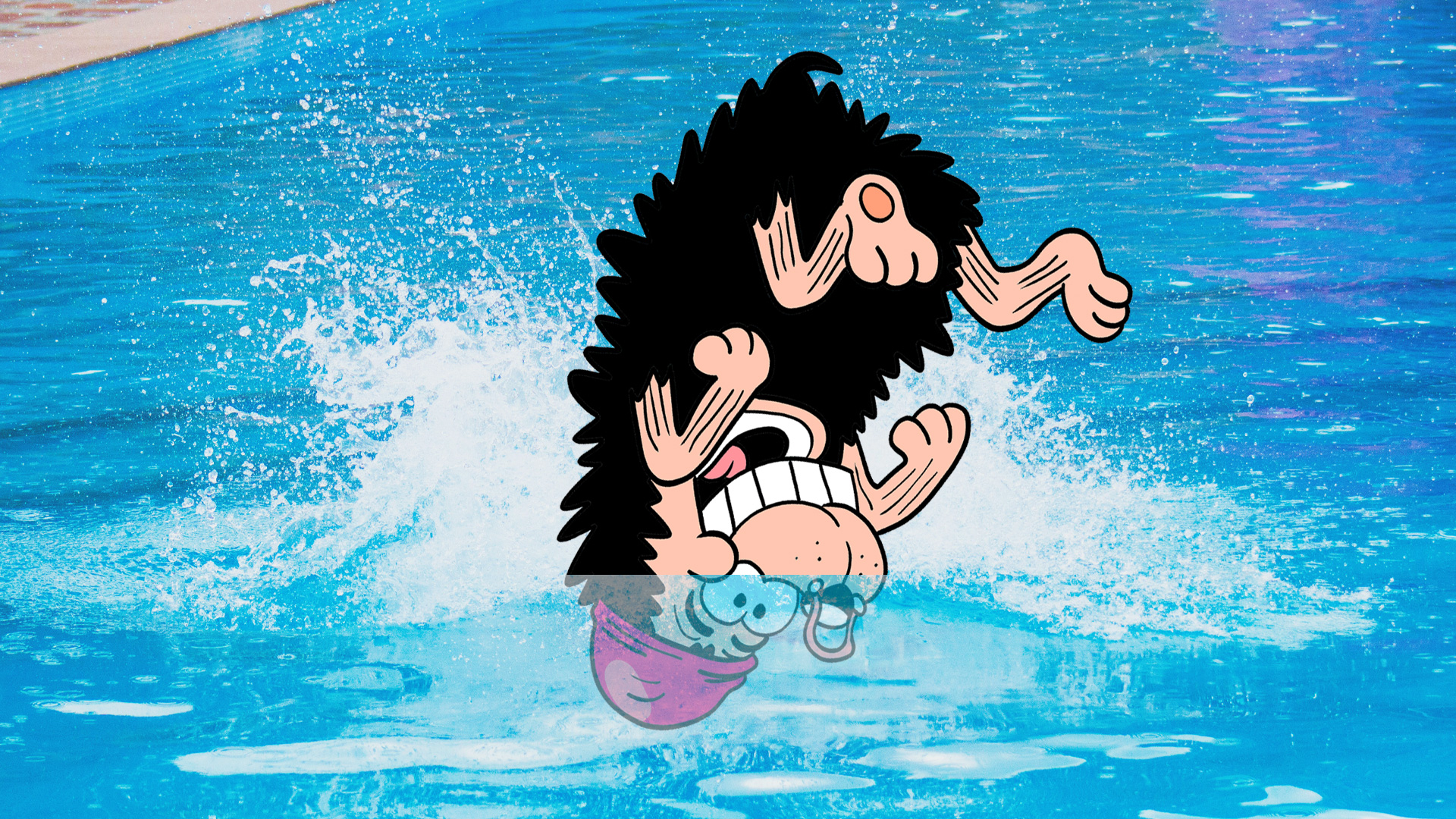 The tallest waterslide in the world is at the Aldeia das Águas Park Resort in Barra do Piraí, Rio de Janeiro, Brazil. Built in 2002, the slide measures 49.9m high! You could probably high-five a cloud before getting onto the slide. The slides at Beanotown are about the height of a house on Gasworks Road.
10. The first-ever indoor water park was built in Canada!
Edmonton's World Waterpark was opened to the public in 1986 and is the biggest indoor water park in Canada. Along with beginner slides, there's several massive attractions for goggle-wearing daredevils, including the Twister, the Sky Screamer and the Cyclone! Phil E.S. Dogg claims he could do all three in a row without even being a tiny bit nervous!