Ultimate Noel Fielding Facts
Everything you need to know about Bake off's favourite goth!
If you love The Great British Bake-Off, you probably love this guy
He looks like a vampire, or a half-man, half-crow superhero.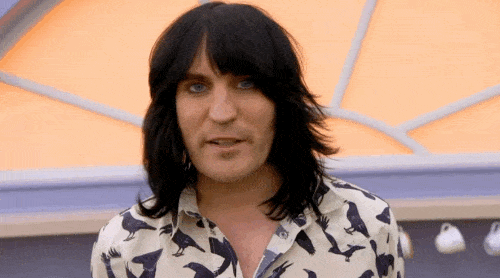 He's Noel Fielding, a comedian and artist with pretty exciting hair.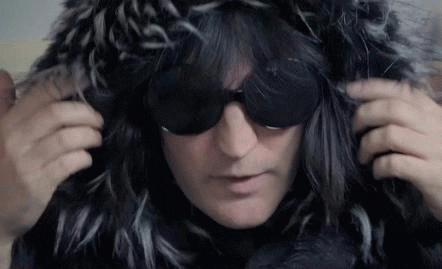 He's one half of a comedy double-act called The Mighty Boosh.
They had a TV show for a while that was one of the weirdest, funniest things ever on telly. They don't do it now but it was mad (ask your mum).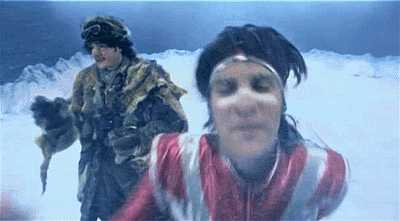 He spent a lot of that show covered in ridiculous makeup being incredibly silly.
It was a lot of fun! Look - seaweed hair!
He also made a pretty convincing Moon.
(Yep, believe it or not, that isn't the real thing!)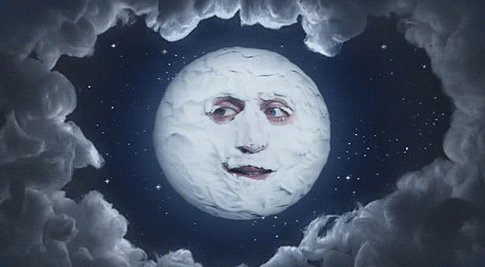 For a while he was a team captain on a long-running musical comedy panel show called Never Mind The Buzzcocks.
He specialised in delivering answers that were complete nonsense, but he also got the highest score in the whole show's history. This got cancelled. Shame.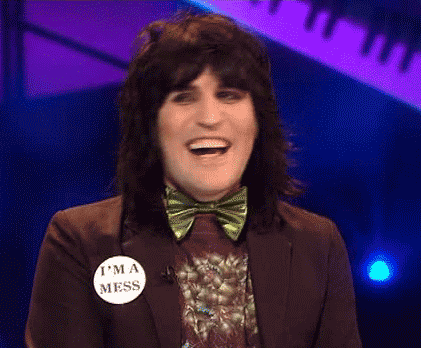 He was in the sitcom The I.T. Crowd, where he played a basement-dwelling Goth named Richmond.
Look at that contouring!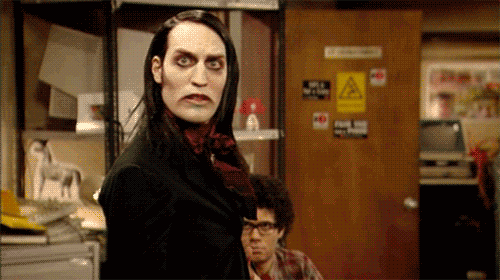 He also had his own show on Channel 4, Noel Fielding's Luxury Comedy.
It was deeply, deeply strange.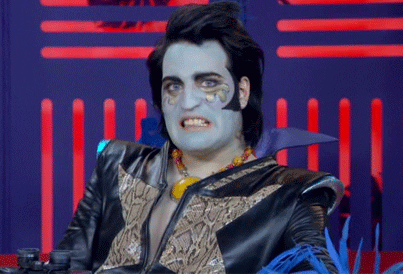 And now he's on Bake-Off!
Eating flowers like a madman. Lovely work, Noel - we love you!