Why We Love Winter Olympic Snowboard Star Chloe Kim!
She's been called the Queen of the half-pipe and if you haven't heard of her, don't worry! We've got all the facts you need to know about the coolest new sports star
The Winter Olympics are taking place in South Korea which means lots of cool competitions in a very cold place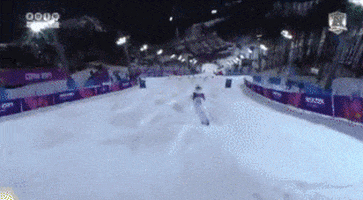 Okay, so maybe there's no AT-AT walkers, but what makes this years event even cooler is Chloe Kim.
17-year-old snowboarder Chloe has been nicknamed 'Queen of the Halfpipe' due to her outstanding ability on the board.
And if you still want to know why we love Chloe so much, then we're here to answer all your Olympic-size questions!
How old is Chloe Kim?
Chloe is just 17 years old. In fact, this is only her first time at the Winter Olympics, which makes her gold medal even more amazing.
Where is Chloe Kim from?
Chloe was born in the USA but her family originally come from South Korea, where this year's Winter Olympics are being held.
Where does Chloe Kim live?
Chloe lives in sunny California, a world away from the cold, snowy slopes of Pyeongchang, South Korea, where this year Winter Olympics are taking place.
How much is Chloe Kim worth?
Chloe is sponsored by some big names from the world of business so it's safe to say she's not short of money. And even though her exact earnings aren't known, we reckon being a superstar snowboarder is pretty well paid!
What does Chloe do when she's not snowboarding?
Even though snowboarding is her passion, Chloe does have a normal life too!When she's not training, Chloe likes learning to play the guitar and enjoys animals.
And finally, what makes Chloe Kim different to other sports stars?
She's funny and she's not worried about what people think!Following her win, Chloe surprised journalists by caring more about lunch than her gold medal.Chloe said "I'm so hungry. I really want a burger or fries or maybe some pizza".Now she's a superstar, let's hope she gets what she wants!