Would You Have a Slime Bath?
Scientists have found out how to make slime bath bombs! Would you have a slime bath?
What? Tell us more!
That's right, a group of scientists have been putting their brain power to good use to combine their love of slime and bath time into one amazing invention – the slime bath bombWant to turn your tub into a vessel of warm, bubbly, oozing slime? It's simple: run a hot bath, chuck a one of these in and wait and watch as the ball slowly dissolves with a fizz and leaves your bath water all gunky and slimyWhat's even more amazing is that you'll feel clean and smell amazing afterwards – unlike slime you'd find under a bridge in your local park.There's four to choose from... Take your pick from one of the following...
Dark Arts
The Hogwarts of bath bombs – although you won't need a sorting hat to tell you where you belong – it's the tub!Wingardium splashiosa!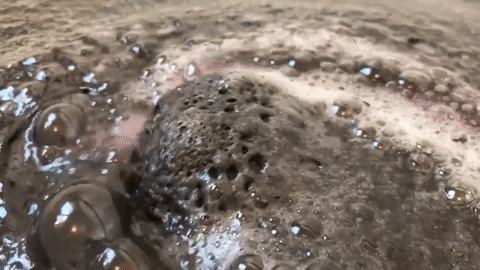 The Big Sleep
If you want a nice relaxing soak in a bath of slime, The Big Sleep bath bomb is the one for youIt smells of lavender and tonka – whatever that is – and will make you feel totally chilled out, even though you're sitting in what can only be described as bath slime
Marmalade
As everyone knows, marmalade is the king of breakfast spreads – and this is the perfect slime bomb for all toast fans!Basically, if Paddington was going to have a slime bath, he'd be hard pressed to pick anything other that this bubbly, orange mess
Green Coconut
Even though this will make your bath totally gooey, the Green Coconut is the equivalent of lying on a beach – but a beach where the sand has been replaced with slime!It smells amazing, too – just think of tropical fruits and a pinch of cinnamon!