Animal Crossing Island Name Ideas
A guide to the best Animal Crossing island names – if you're looking for ACNH island name inspo, we've got it! Try out these ideas when naming your island...
Picking the best Animal Crossing island name can be pretty tricky. But don't panic - if you're stuck for ideas, BEANO.COM is here to help! We've seen some amazing islands, ideas, and fashion creations in Animal Crossing: New Horizons for Nintendo Switch, where you build a town on your very own deserted island!Whether you're looking for cool, cute or funny island name ideas, or even if you're just plain stuck, we've got loads of ANCH island inspiration for you! If it's good island names you've come for, read on...
Some Helpful Ideas for the Best Animal Crossing Island Names
Island names are limited to being 10 characters long, giving you a couple of different options for what you can call your island. If you want, you can try a suffix for your deserted island name – ending in Town, Isle, Side, or Land!Try out:  Beanotown, Sandisle, Sunnyside, BugLand, Littlepond
Some island names speak for themselves, and can reflect a tropical, zen, or urban feel, depending how you want to design your whole area. There are lots of different themes to try and collect to customise your island!Try out: Pineapple, Palm Tree, Poolside, Surfboard
A big part of any Animal Crossing game is how you collect and care for the trees and flowers that you can grow on your island. If there's a plant that you love, why not name your island after it?Try out:  Tulip City, Pinecone, Seedling, Dandelion, Rosebud
You don't have to use all 10 characters for your island name! Short names work well too – and there's nothing more simple than a quick and easy-to-remember island name! Picking a name that's just 4 or 5 letters can be a fun challenge, with some silly results.Try out:  Raft, Tree, Duck, Tuft, Fluff, Rock, Singsong
Colours are a great starting place for creating a certain feel for your island – especially if you need some helping thinking of short words, or longer fancier ones. The outfits you can make and wear in Animal Crossing are SO colourful, your island name HAS to match!Try out short ones:  Grey, Blue, Red, Pink, GreenTry out longer ones: Magenta, Indigo, Crimson, Cerulean, Goldenrod
You can name your island with a particular landscaping goal in mind too! Why not give your place an aspirational name that you can work towards, or call it after a feature that you can landscape or create? There are so many options for you to sculpt your own mountains, cliffs, and water features, or to cover parts of your island in whatever you're obsessed with!Try Out: Zen Garden, Waterfalls, Doubledog, Triplecat, Fishtopia, ArcadeTown
If you're a big fan of a certain video game, movie, or TV series, why not bring it to life in Animal Crossing?Try Out:  Tatooine, Endor, Asgard, Arendelle, Jumanji, NarniaBig storyworlds and franchises have lots of ideas buried in them – you could bring Star Wars, or Marvel into the world of Nintendo with some of these names. We're sure Tony Stark would give Tom Nook some new island invention ideas, and we're sure that Luke Skywalker deserves a holiday!Try Out: Tatooine, Endor, Coruscant, Asgard, Earth 616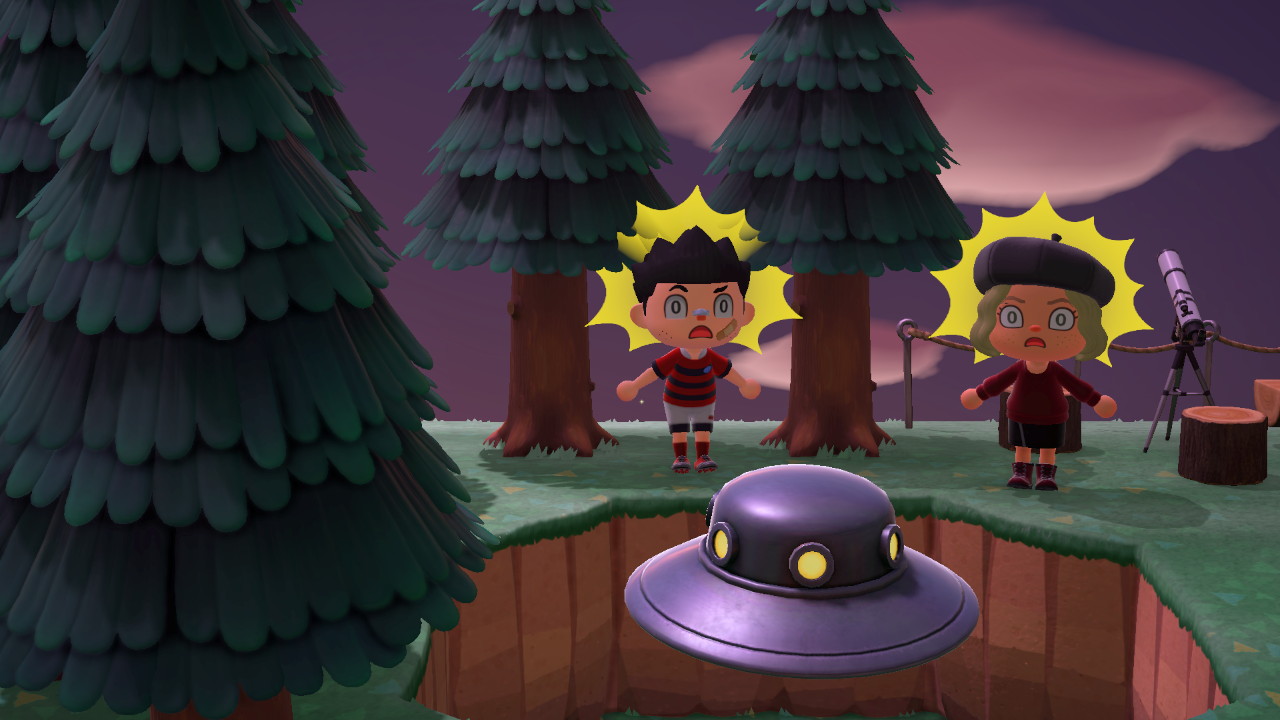 A big part of island life is making sure to catch animals, insects, and underwater creatures. If you fancy yourself as a budding wildlife expert, why not show your passion by naming your island after its native fauna?Try out:  Tadpole, Butterfly, Dragonfly, SnailOr if you want something a little bit scarier…Try out: Tarantula, Scorpion, Big Shark, Sharktooth, Spider, Squid
If you're really stuck, the Switch keyboard will also let you use some special characters and letters that you wouldn't normally expect. Maybe you create a more unique name using "$" instead of "S", or '3' instead of 'E', or accented characters like Ñ instead of N.You can access the entire accented alphabets from the French, German, Italian, Spanish, Dutch, Portuguese, Russian alphabets. Which means you could give your island an authentic international theme! 
STILL not found the perfect Animal Crossing island name?
Just try smushing two random short words together, for some interesting results – as long as you're within that 10-character limit. Try out: Hedgepetal, Pinkfluff, GreyrockAnd it you're still stuck for ideas, try out our Random Island Name generator for yourself, and see what results our mini-quiz can suggest before you start your deserted island getaway! Click the image below and answer our six simple questions for some random ideas for what to call your island!