The Ultimate Ant and Dec Quiz!
Think you know everything about Ant and Dec, hosts of Saturday Night Takeaway? Test your knowledge with this awesome Ant and Dec quiz!
Let's go!
In which year did Saturday Night Takeaway start?
What's Ant's full name?
What's Dec's full name?
What is the children's drama that made them famous?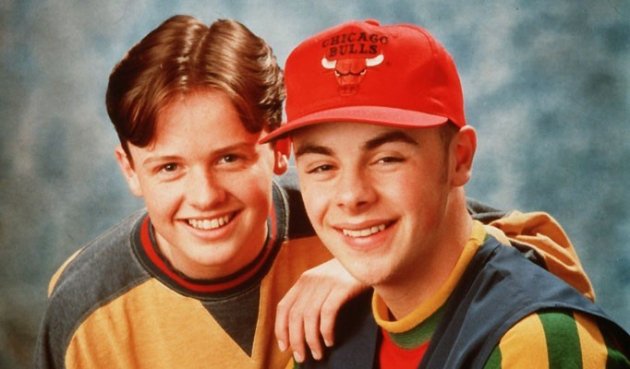 Ant and Dec were pop stars in the 1990s – what were they called?
What's the name of the Gogglebox star who also presents the show?
This person also won the 16th series of another show that Ant and Dec also present. What's it called? 
What is the prank section of Saturday Night Takeaway called?
During the current series, celebrities are guided by Ant and Dec through an earpiece. What's this bit of the show called?
True or false: Ant and Dec released a Saturday Night Takeaway board game in 2016
Up until recently, 2 children starred in the show and interviewed celebrities. What were they called?
True or false: there is a Chinese version of the show called Friday Night Takeaway
Where is Saturday Night Takeaway filmed?
In 2017, Ant and Dec Saturday Night Takeaway was filmed in which theme park?
Every week, a lucky audience member is invited to take part in a quiz. What's it called?
What's the name of the mini comedy series that features during the show?
Ant & Dec's Saturday Night Takeaway recently celebrated how many episodes in March?
Which holiday resort will host the final episode of 2018?
In 2015, Saturday Night Takeaway was made for US television. What was it called?
Which magician presents the current 'Ant vs Dec' part of the show?
Oh dear. Why not have another go? We won't tell Ant or Dec. Good luck!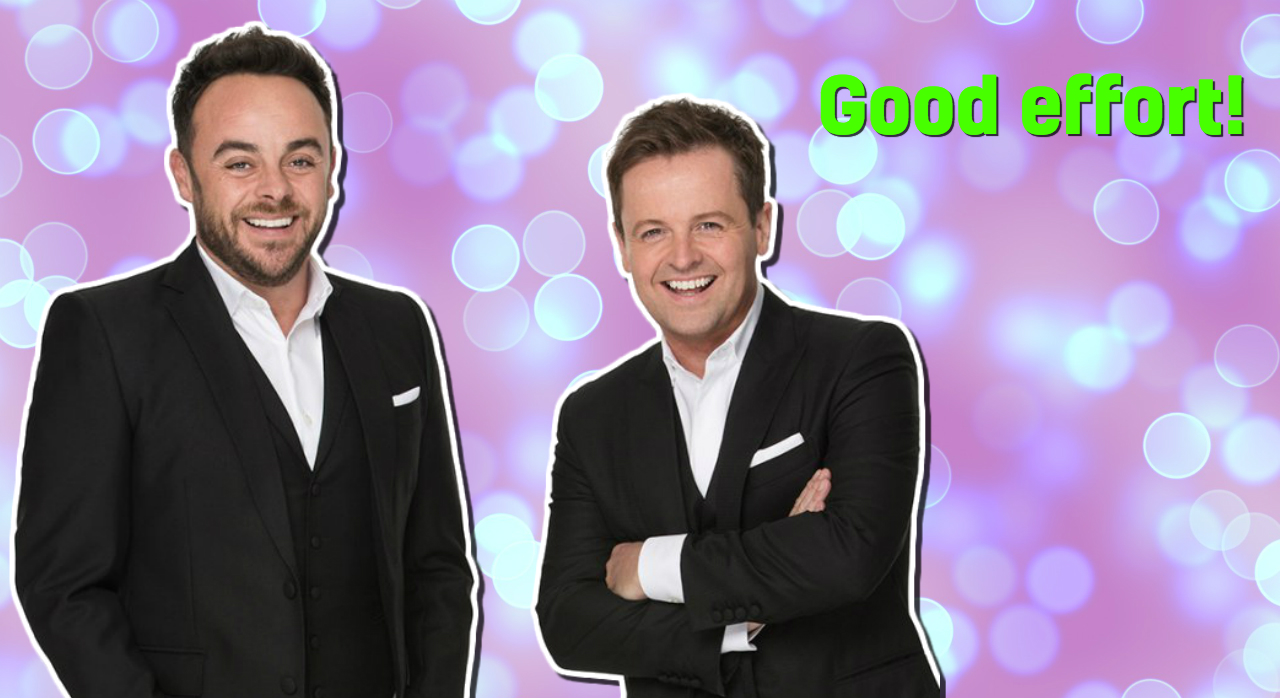 Good effort! Why not have another go and try to get an even better score?
Great work! We know what you watch on Saturday evenings!
A perfect score! It's almost like you're Ant or Dec or something! Well done.