Archive: Beano Annual 1964
Take a peek inside this 1960's annual, filled with classic comic strips and adventure stories!
1964 Beano Annual
This eye-catching cover has a whole cast of Beano favourites. However, you can still see some off-colour models in the crowd - Minnie's yellow stripes, Roger's white checks, Smiffy's green shirt, and Fatty and Wilfrid's blue jumpers.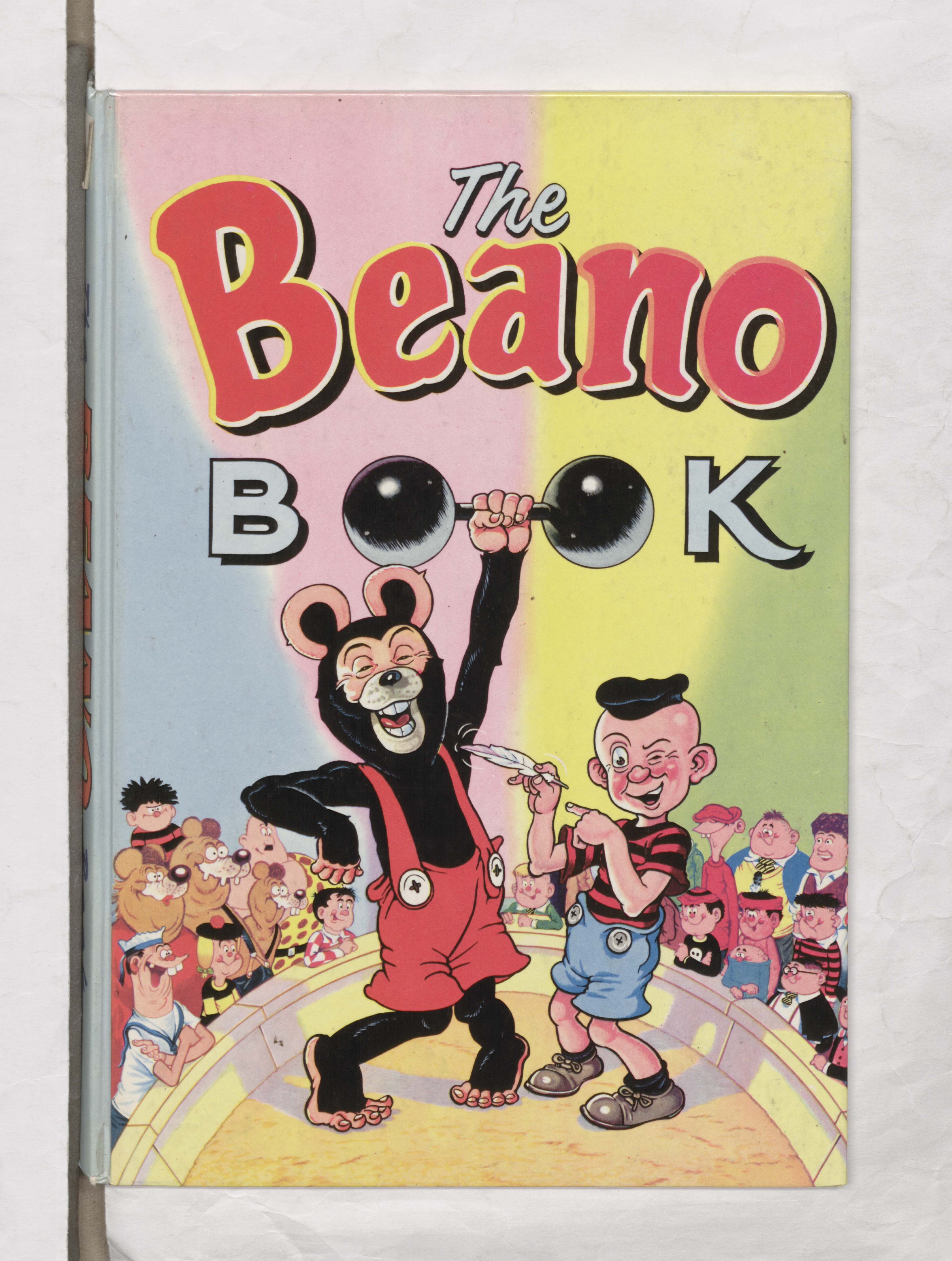 Welcome to the Beano Book
This is an interesting example of how only one colour of ink could be used per page. You can just about see some slightly indigo shades of blue towards the bottom of the page, due to printing techniques of the time.
Q-Bikes, Who Bikes?
Ever heard of the Q-Bikes? You have now! This group of BMX-ers had nearly a decade of adventures, as well as dabbling in educational bike safety. 
The Country Cuzzins (in Orange!)
This strip only ran for two years in the weekly comic, but was popular enough to make a brief appearance in the the 1964 Beano Book. This page is also one of the earliest points that orange ink was used.
Click here to see all the Beano annuals from the 1960's!