Awesome Women of the Beano!
To celebrate International Women's Day, we're giving a So Beano! shoutout to 6 of our most epic characters...
To all the mums, sisters, aunties, grannies, and friends out there...
To celebrate the women and girls who make Beano extra-awesome, we've picked our 6 favourite Beano women. They bring big laughs, bold pranks, and the best jokes – without these girls, Beano just wouldn't be the same!
Marvellous Minnie the Minx
When she tells you she's tougher than all the boys, you'd better believe it! With catapult skills to rival Dennis and the brains to rival Roger, she is a force to be reckoned with.
Incomparable Ivy the Terrible
Ivy is proof that you don't have to be big and bad to be tough and terrific!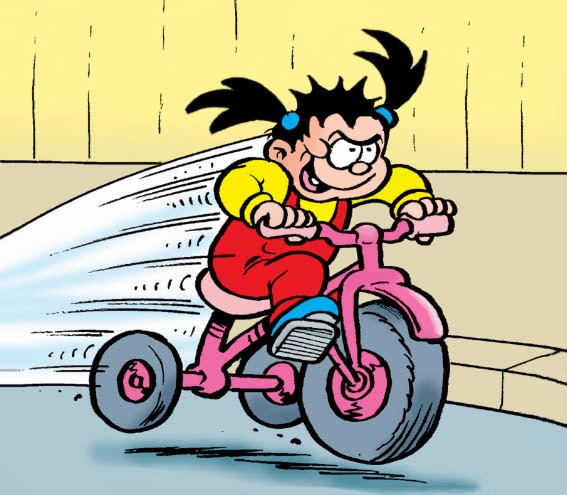 Terrificly Talented Toots
Being a girl has NEVER stopped Toots being part of a gang of boys - in fact, most of the time, she's the leader!
Brilliant Betty (and Her Big Friendly Yeti)
Betty Button has a Yeti for her BFF (that's Best Friend Forever, not Big Furry Freak) but you have to promise not to tell anyone! 
Awesome Angel Face (and Just-As-Awesome Jenny too!)
Angel Face can be your best friend, your worst enemy, or anywhere in between. She's always looking out for herself and her best friend Jenny, who loves to help her come up with new schemes or just make her laugh.
Groovy Gutsy Granny
Dennis is pretty cool, but if anybody can top his adventures, it's Gran. With her monstrous motorbike, her supersonic sound system, and her stinky-yet-cuddly pet pig, Rasher, she'll always be a winner in our book. Oh, and she bakes amazing cookies too! Gran for the win!
Celebrate International Women's Day by telling the girls and women in your life that they're So Beano!