Are You a Back to School Superhero?
Learn how to make the return to school fun with the help of Dennis, Harsha, Rubi and Dan!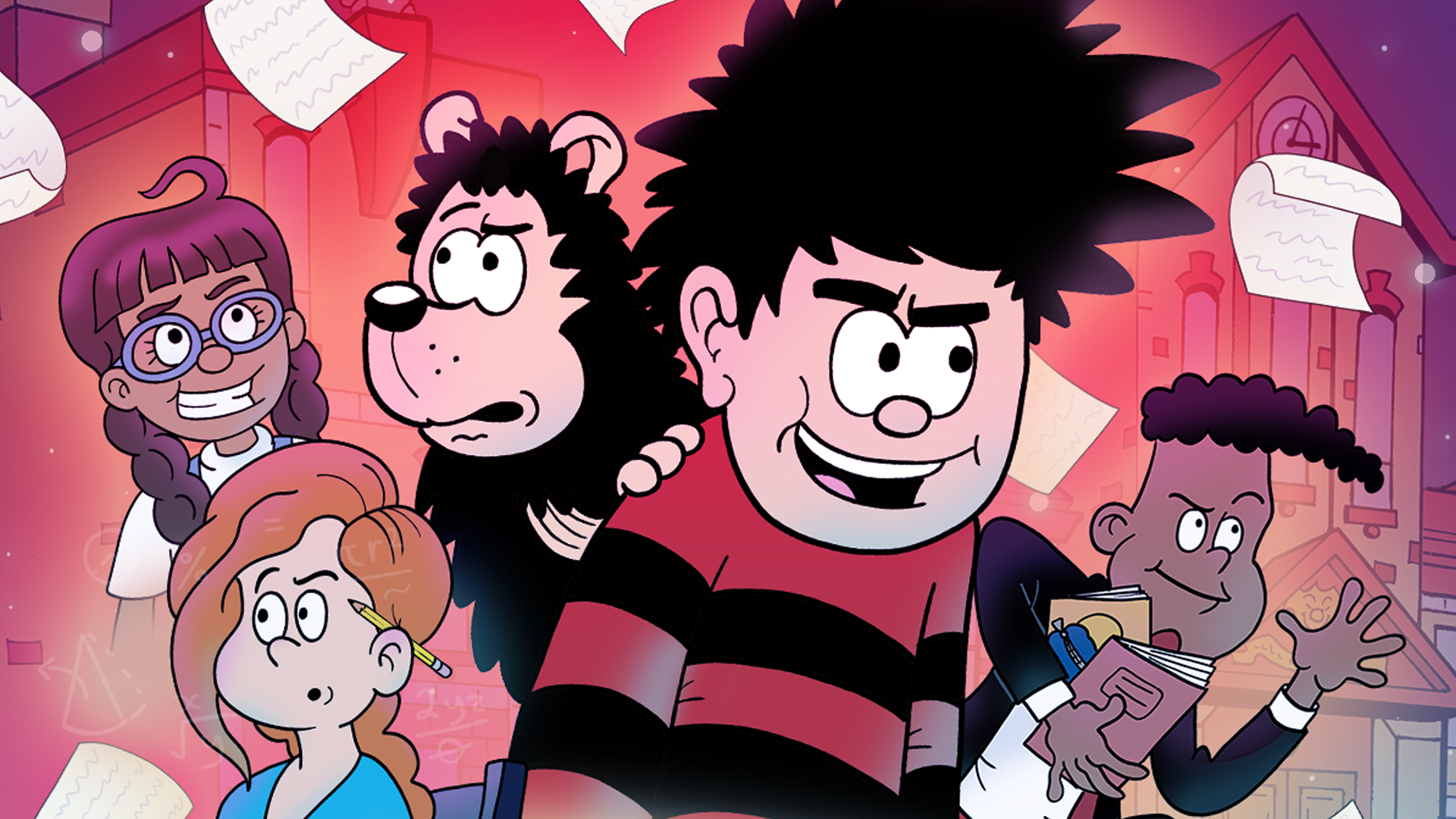 It's the worst time of year: your annual summer holidays are over and it's time to go back to school. They went by in a blur, didn't they? We contacted Beanotown's leading boffin Professor Von Screwtop and asked him why they go by so quickly. He tried to come up with a simple equation, but later admitted that science could not even begin to answer such a tough question.
Are you looking forward to going back to school? Before you begin to boo at your device and make a face that would make milk turn sour, we've teamed up with Dennis, Harsha, Rubi and Dan for their advice on how to make that first week a total breeze with a series of fun, informative hacks!
So before you even begin to think about getting your school uniform ready and reluctantly pack your bag for the first day back, check out what Bash Street School's brightest – and, well, naughtiest – students have to say!
You'll be a Back To School Superhero in no time at all!