Beano IRL!
There's been a load of times when the world of Beano and real life crossed over!
WHEN JOE WICKS DID A BOTTY BURP LIVE ON YOUTUBE!
Perhaps the most Beano moment in the history of the world came in January when the UK's very own PE teacher, Joe Wicks, accidentally let off before one of his vigorous workouts. He must have had beans for breakfast. We're just glad we were in the safety of our own living rooms.
WHEN A RUPAUL'S DRAG RACE CONTESTANT DRESSED IN A BEANO-THEMED OUTFIT!
RuPaul's Drag Race UK contestant Ellie Diamond – who comes from Dundee – was inspired by the Beano when asked to create an outfit to reflect their hometown. The judges thought the outfit was blam-tastic!
WHEN JACOB REES-MOGG MODELLED HIS LOOK ON WALTER!
Conservative MP Jacob Rees-Mogg has always looked a bit like our very own Walter, from his careful hairstyle, round glasses and reluctance to wear anything other than a shirt, tie and trousers. In 2018, Beano had enough of this blatant copying and issued a cease-and-desist letter to the Member of Parliament, which asked him to stop "masquerading" as Dennis' snooty enemy. Rees-Mogg insisted it was all "all harmless fun", but still walks around Westminster as though it was Beanotown.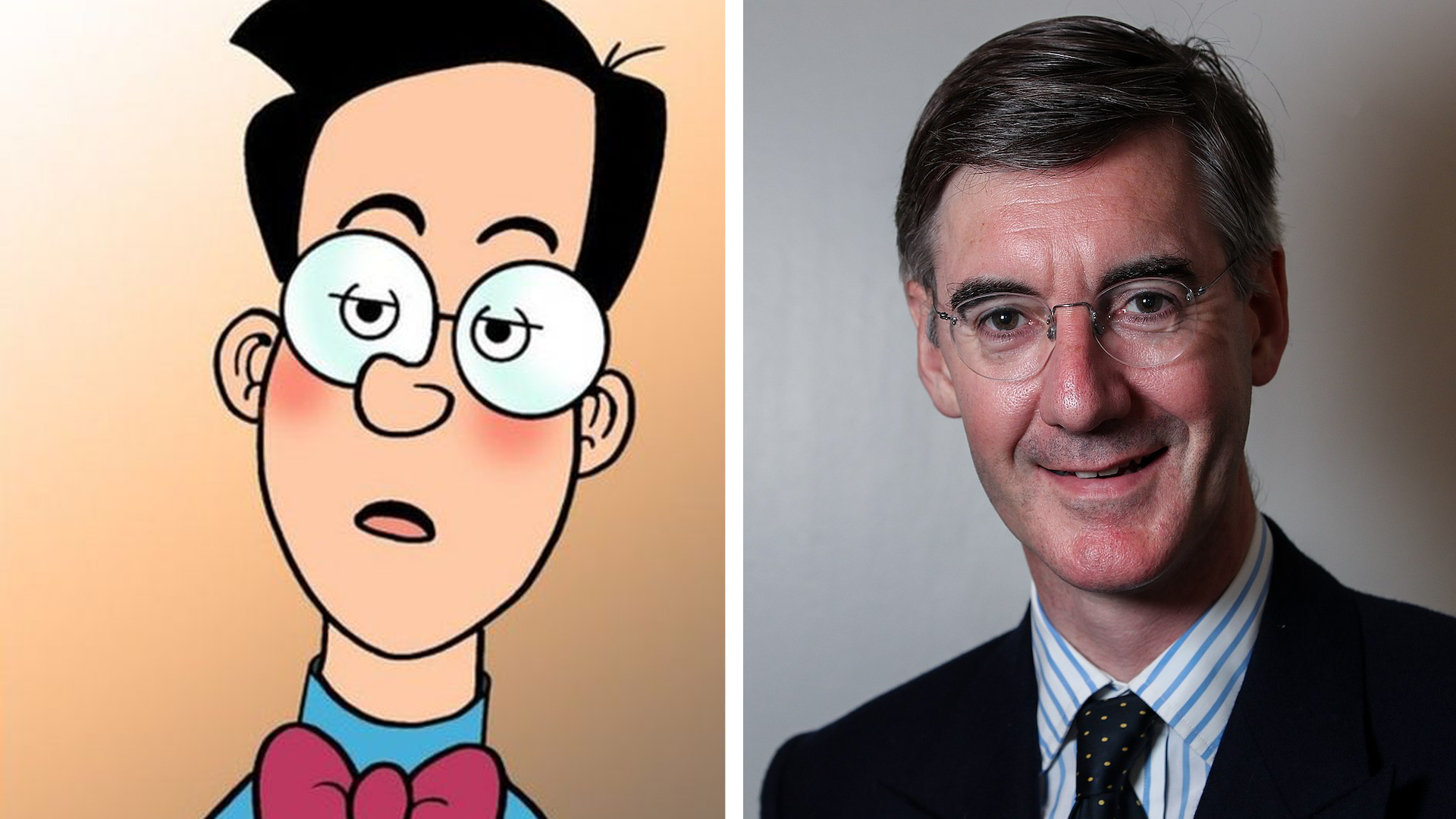 WHEN A BASH STREET SIGN WAS UNVEILED IN DUNDEE!
In 2014, a real Bash Street sign was put up in the West Marketgait area of Dundee in honour of the Beano School students, who celebrated their 60th anniversary that year."The Beano team are thrilled, well, everyone except Dennis," said Beano boss Mike Stirling. "He's not a happy boy, not at all. He thinks the street should have been named Menace Street."Maybe one day!
WHEN KURT COBAIN OWNED A JUMPER LIKE DENNIS!
 Nirvana frontman and all-round music legend Kurt Cobain often performed in this baggy red and black jumper, which was bought from a Belfast fan for £35. He even wore it in the band's music video for the single, Sliver. 
WHEN DENNIS APPEARED IN TONY HAWK'S PRO SKATER 1 + 2!
Well, sort of. In the Tony Hawk's Pro Skater 1 + 2 game, you can choose to be legendary skateboarder Steve Caballero, he's dressed exactly like Dennis, apart from the flat cap. He's clearly channeling Beanotown's most fearless skater!
WHEN JOE SWASH POSSIBLY LET OFF ON LIVE TV!
When Joe Swash appeared on daytime chat show Loose Women with his partner Stacey Solomon, a distinct farting sound was heard while he was talking about Valentine's Day. The I'm a Celebrity... Get Me Out of Here! winner never owned up to the part, but many people reckoned he made a smell worse than the camp toilet.
WHEN BILLY MONGER MADE THE GREATEST OF COMEBACKS!
In 2017, Billy Monger's life was changed forever when he was involved in a crash at Donington Park circuit which resulted in the loss of the rising British racing star's  legs. Less than a year later, Billy – nicknamed Billy The Whizz, just like the lightning-fast Beano character – took part in the British F3 Championship using a specially-modified car and came third! What an absolute hero!