Beanotown Confidential: Gran's Living Room
Take a look at the gran behind the mask - and what she's got in her front room!
Want to learn about Dennis's daredevil granny?
Check out her rockin' living room to find out more!
What's the coolest thing?
It's pretty much a tie between that motorbike and that guitar - trust us, they're both as loud as each other!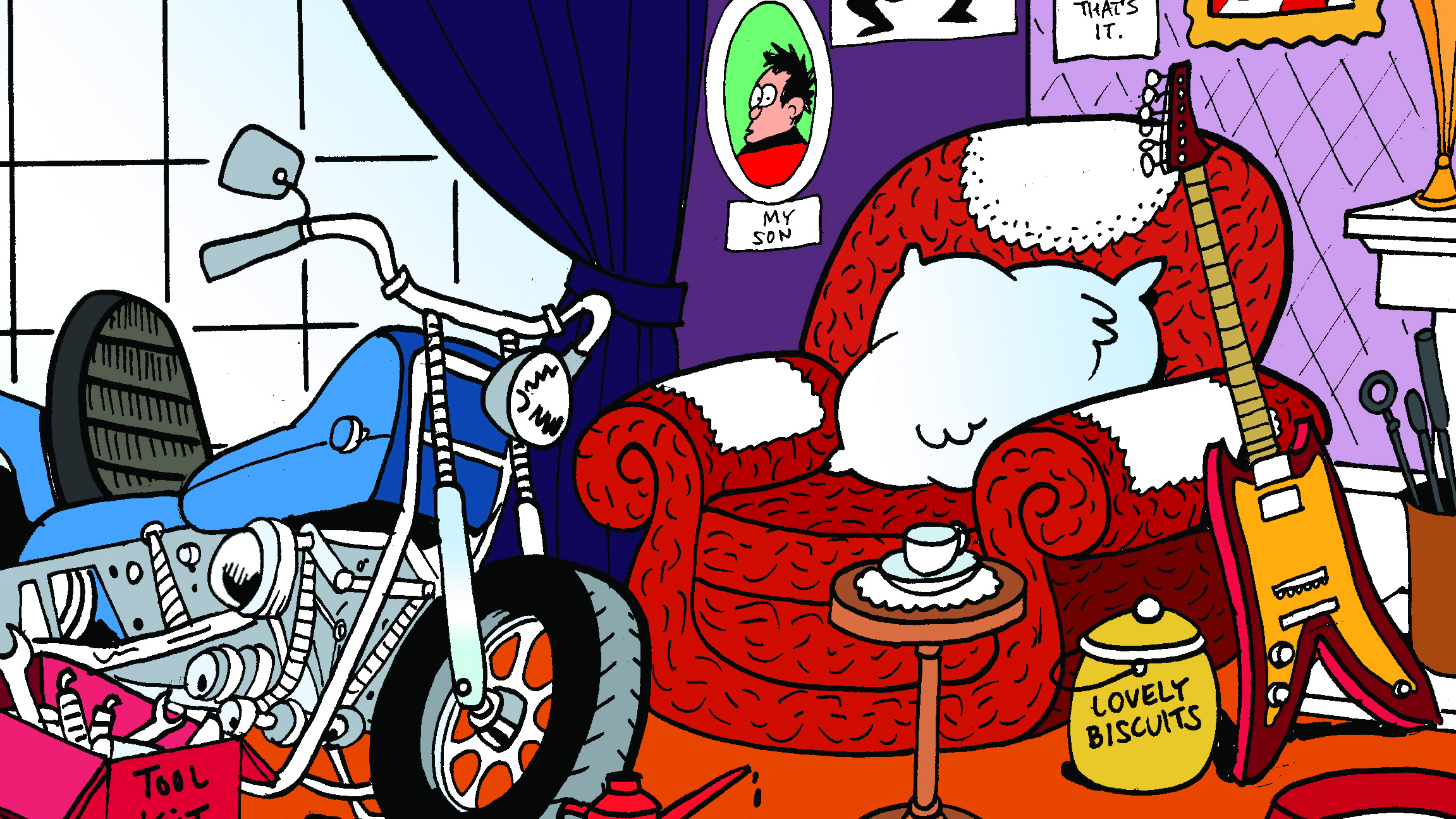 What's the most valuable thing?
Gran's trophy cabinet! First Prize for the Dangerous Gran Award 2009? That's one of a kind, just like Gran.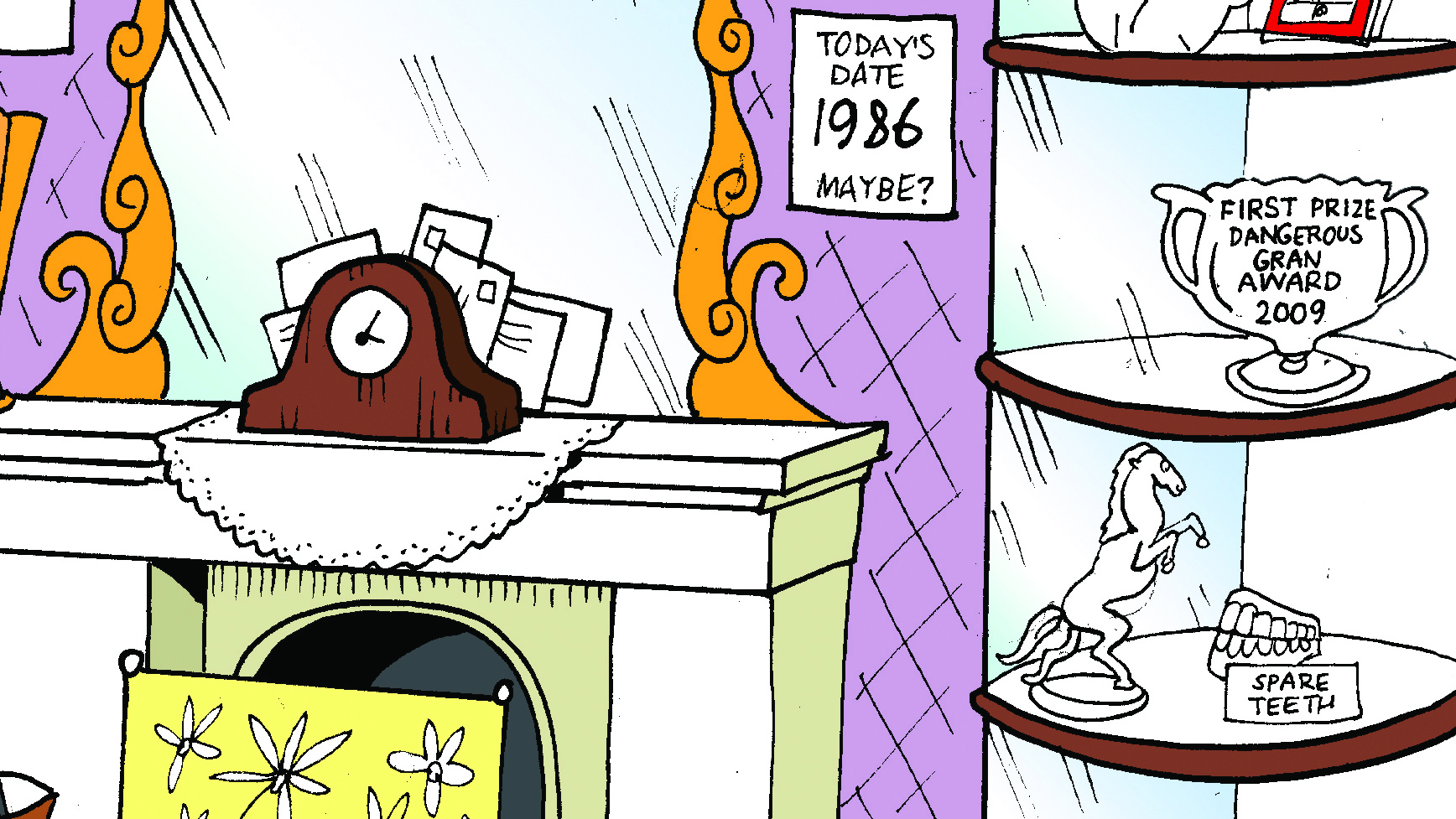 What are those decorations?
A lovely picture of Gran's son (Dennis's dad) - looks like he was taken by surprise! She's also got a some awesome posters of the original daredevil Evil Knievel, and ageing rock star Alice Cooper - no, it's not a girl's name! Go ask your dad!