The Ultimate Britain's Got Talent Quiz | BGT Quiz
Will your TV know-how make it past the judges?
Let's start with an easy one. Who hosts Britain's Got Talent?
In this famous BGT audition, what does the dog do?
Who won Season 13 of Britain's Got Talent? That was the one in 2019!
Who's this?
Wrinkly TV legend David Hasslehoff has been a judge on Britain's Got Talent. True or false?
What happens when Ant and Dec hit their Golden Buzzer?
How much do you get when you win Britain's Got Talent?
What did these stormtroopers do on the show?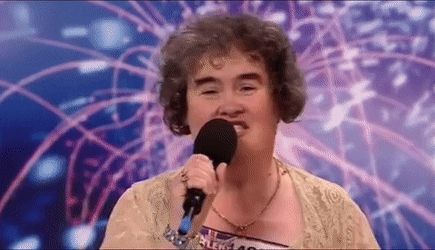 What do people shorten Susan Boyle's name into?
Which one of these was a REAL act?
Ouch. Simon's not happy about this.
Not bad! Simon isn't too impressed though...
Nicely done! Gonzo the tambourinist is pretty impressed!
Wahoo! High score! Gonzo is over the moon!