The Best Things To Watch On TV This Christmas!
Prepare for a feast of TV goodness over the holidays!
Doctor Who
This Christmas Day special will mark the last time you'll ever see Peter Capaldi as The Doctor, in an episode called Twice Upon a Time. Will the new Doctor Jodie Whittaker make an appearance? We can't wait!
The Great Christmas Bake Off
Build up your appetite for a Christmas feast by watching this festive Great British Bake Off special. See Paul Hollywood, Prue Leith, Noel Fielding and Sandi Toksvig sample treats served up by a bunch of former contestants – but try not to eat your television, yeah?
The Highway Rat
Julia Donaldson and Axel Scheffler's book has been turned into an animated film! Former Doctor Who star David Tennant voices the sweet-toothed Highway Rat, who roams the land looking for treats to steal from unsuspecting animals.
Ratburger
What is it with Christmas and rats? Ratburger, based on the book by David Walliams, has been turned into a film for Sky 1. The plot: schoolgirl Zoe befriends a dancing rat and plans to enter him into a school talent contest. But Burt the burger van man (played by Walliams) has other plans for her new pal. Spoiler: the clue's in the title.
Grandpa's Great Escape
Here's another David Walliams book which has been turned into a Christmas special for BBC1. Grandpa used to be a pilot in World War II and now lives in an old people's home. Although he's a little confused these days, his grandson Jack joins him on an amazing adventure!
Strictly Come Dancing Christmas Special
Girls Aloud's Kimberley Walsh, tennis coach Judy Murray, news presenter Katie Derham, radio host Jeremy Vine, former Olympic athlete Colin Jackson and footie legend Robbie Savage competein this festive dancing show? Who do you think will win?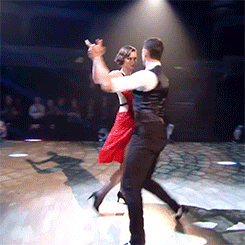 Snow Bears
This BBC1 special follows a pair of polar bear cubs as they learn how to survive in the North Pole. Do you love reindeer, walruses and arctic foxes too? You'd best make plans to watch this show as they make a special guest appearance in this fun-packed documentary!
Like this?
Click here for loads more funny Christmas videos and quizzes!