Dennis & Gnasher Unleashed! Series 1 – Episode 42: Tech Specs
When Walter's gold goes missing, it's up to Mrs Creecher and Sergeant Slipper to solve the case!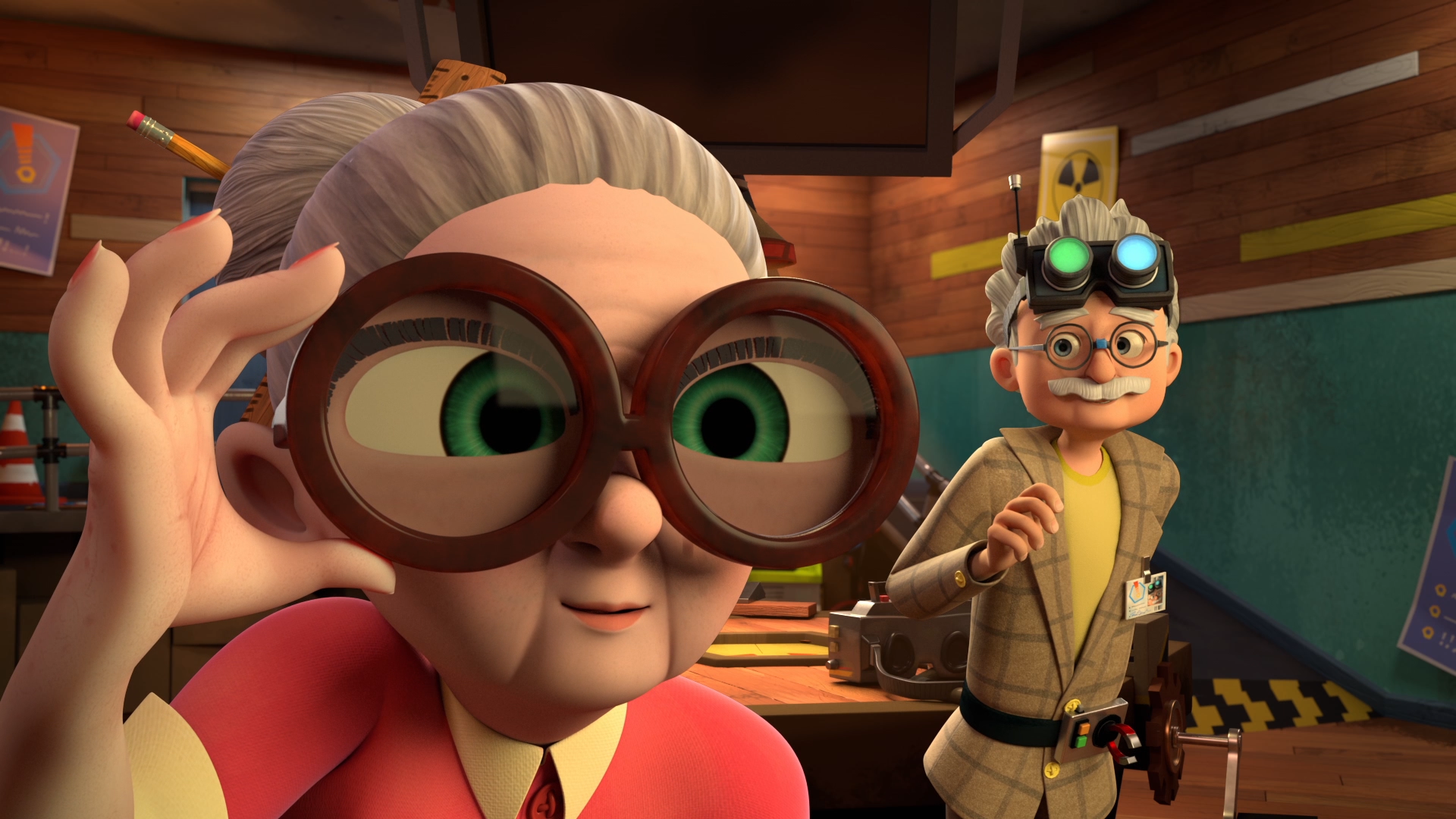 All of Beanotown has been invited to witness Walter's family's collection of solid gold.
Even Mrs. Creecher gets an eye test, with Professor Screwtop's new tech-specs, to make sure she can see the collection.

But when the lights go out in Walter's vault, the whole collection has gone missing. And with the only evidence being a muddy footprint and a lock of black hair, the signs point to Dennis as the thief!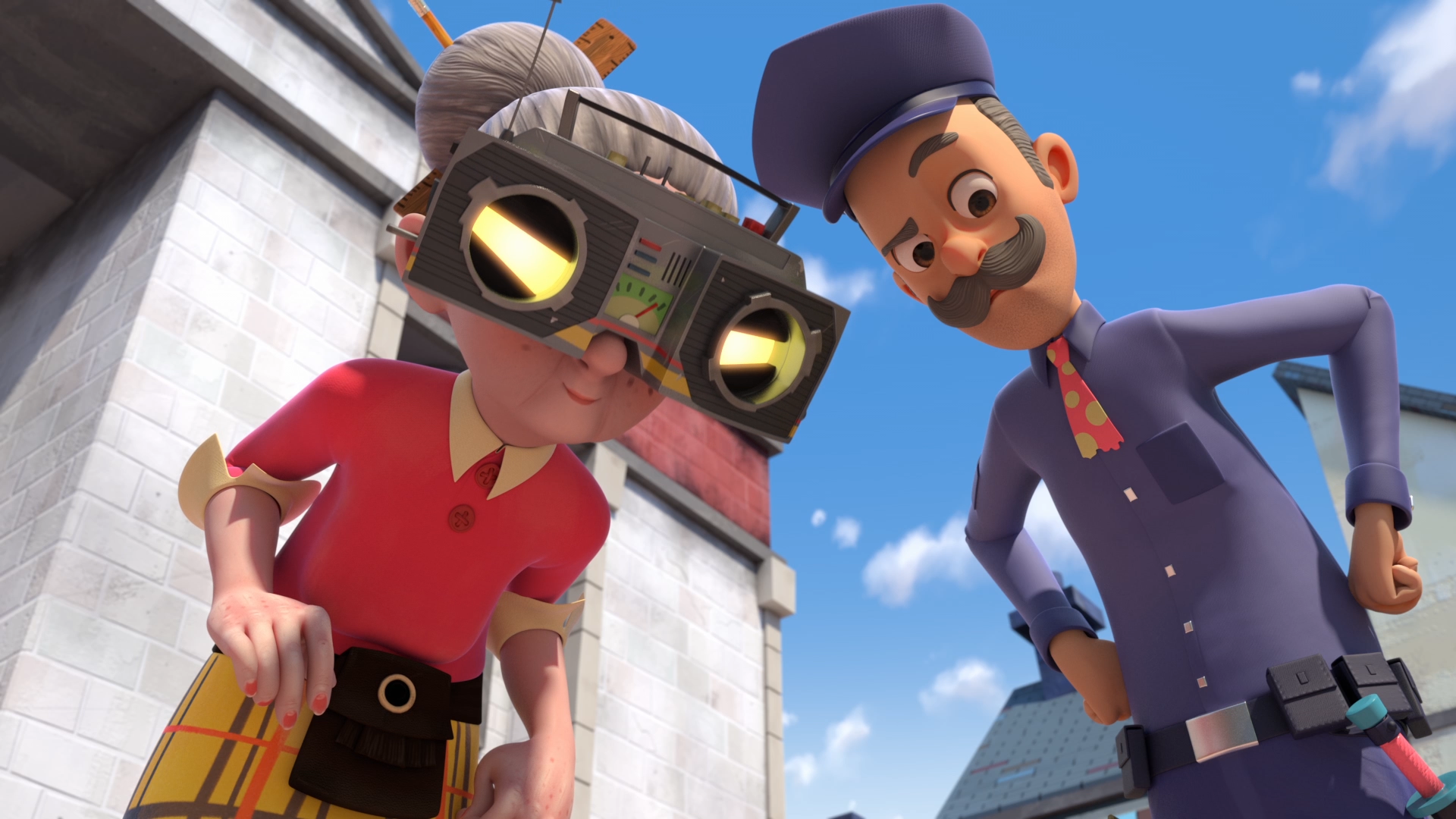 However, Creecher's new tech specs lead both her and Slipper on a chase to try and find Dennis and the gang, as they scour Beanotown to try and find the gold thief.